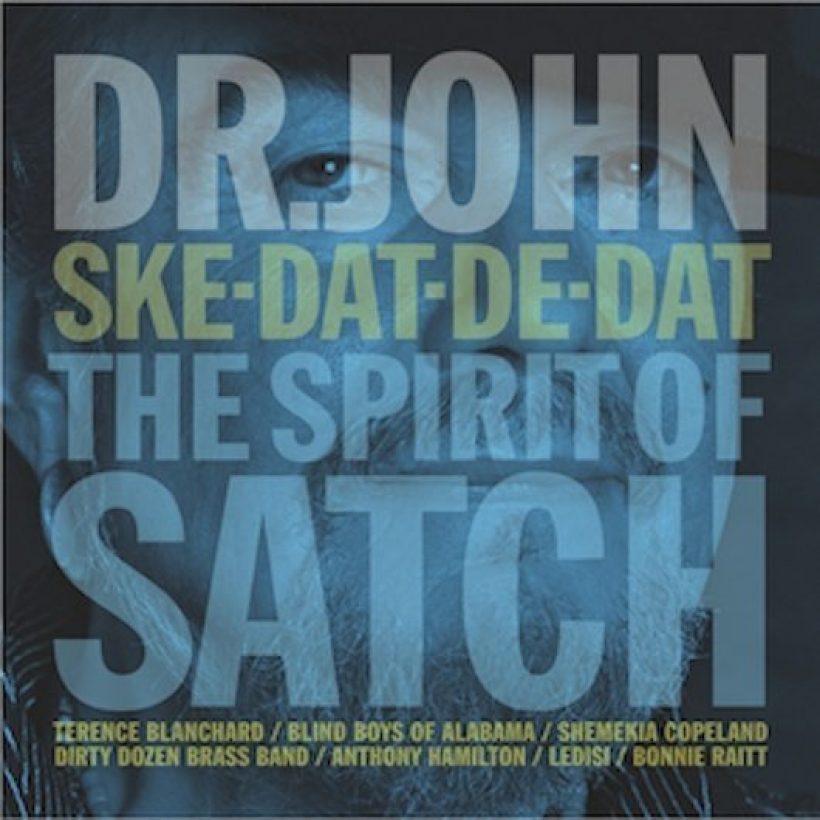 New Concord signing Dr. John will make his debut for the company by paying tribute to Louis Armstrong. 'Ske-Dat-De-Dat…The Spirit of Satch' will be released in the US on August 19, featuring some impressive guest appearances from the likes of Bonnie Raitt and the Blind Boys of Alabama.
The album will feature 13 tracks taken from throughout Satchmo's long career, with Raitt duetting with Dr. John on 'I've Got the World on a String.' The Blind Boys make two appearances, on 'What a Wonderful World' and 'Wrap Your Troubles in Dreams,' while R&B singer-songwriter Anthony Hamilton is on 'Sometimes I Feel Like a Motherless Child.'
The Dirty Dozen Brass Band feature on 'When You're Smiling (The Whole World Smiles With You)' and Arturo Sandoval guests on 'Tight Like This' and 'Memories Of You.' Shemekia Copeland also appears with the good Doctor on 'Sweet Hunk O' Trash', while 'Nobody Knows the Trouble I've Seen' features another R&B name, Ledisi, and gospel-soul group the McCrary Sisters.
Dr. John previously showed his respect for Satchmo by performing at the 'Props To Pops' concert at both New York's Brooklyn Academy of Music in 2012 and the Hollywood Bowl last year.
The full track listing for 'Ske-Dat-De-Dat…The Spirit of Satch' is:
1. What A Wonderful World featuring Nicholas Payton and The Blind Boys of Alabama
2. Mack The Knife featuring Terence Blanchard and Mike Ladd
3. Tight Like This featuring Arturo Sandoval and Telmary
4. I've Got The World On A String featuring Bonnie Raitt
5. Gut Bucket Blues featuring Nicholas Payton
6. Sometimes I Feel Like A Motherless Child featuring Anthony Hamilton
7. That's My Home featuring Wendell Brunious and The McCrary Sisters
8. Nobody Knows The Trouble I've Seen featuring Ledisi and The McCrary Sisters
9. Wrap Your Troubles in Dreams featuring Terence Blanchard and The Blind Boys of Alabama
10. Dippermouth Blues featuring James 12 Andrews
11. Sweet Hunk O'Trash featuring Shemekia Copeland
12. Memories Of You featuring Arturo Sandoval
13. When You're Smiling (The Whole World Smiles With You) featuring Dirty Dozen Brass Band
Format:
UK English