'Elton John: Classic Concert Series' Coming To YouTube Premieres
The series premieres on 3 July with Live at the Playhouse Theatre, in Edinburgh in 1976.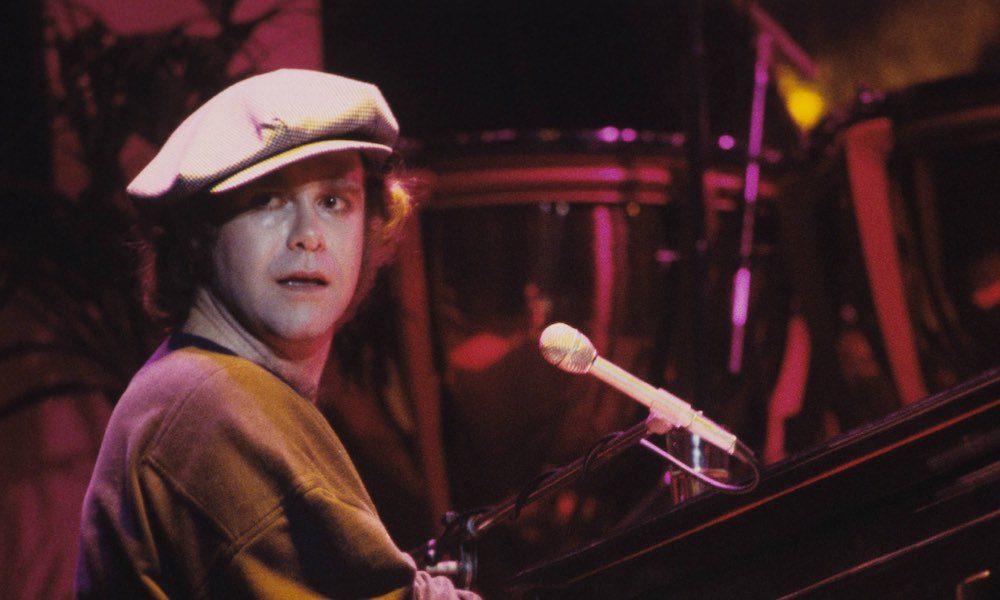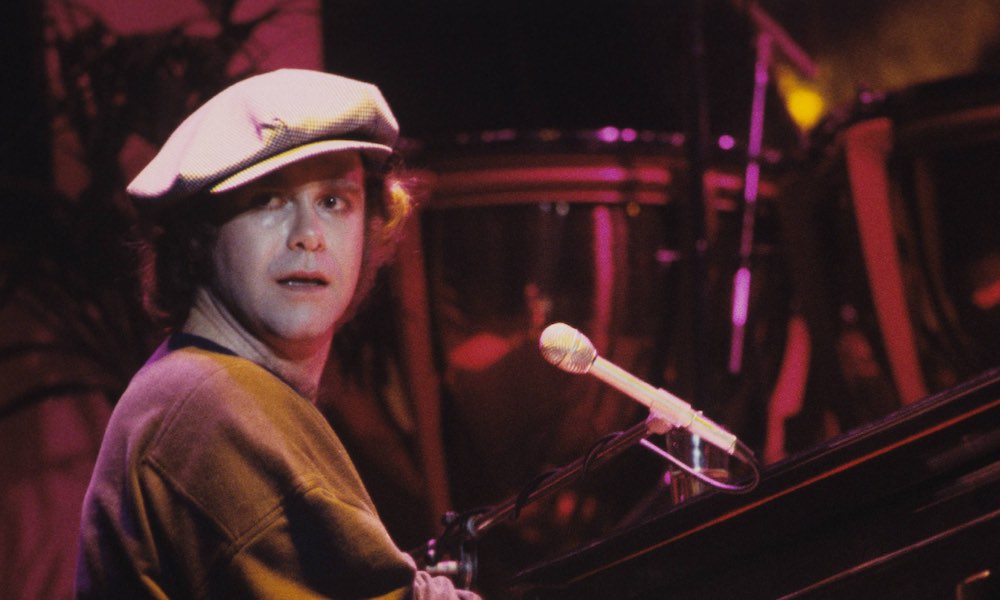 Elton John is to showcase his visual archive of landmark concert performances in a new weekly series on his official YouTube channel. The Elton John: Classic Concert Series will launch on Friday (3 July) as part of the YouTube Premieres feature, via which artists and their teams can create unique, communal moments around a music video release. YouTube Premieres also hosted the Rolling Stones' recent, highly popular Extra Licks series.
On Friday at 9am PST/12pm EST/5pm BST, exclusively on YouTube and available digitally in its entirety for the first time ever, the series premieres with Live at the Playhouse Theatre. The epic footage was captured at Elton's performance in Edinburgh, Scotland on 17 September 1976.
Saturday's alright for viewing
After Friday's launch, a new, two-hour concert set will premiere on Elton's YouTube channel every Saturday at the same time, for a total of six weeks. The Elton John: Classic Concert Series will raise funds for the Elton John AIDS Foundation, in support of COVID-10 relief efforts.
Notes Elton: "My Foundation's COVID-19 Emergency Fund helps frontline partners prepare for and respond to the pandemic and its effects on HIV prevention and care for the most marginalized communities.
The Foundation's COVID response
"We cannot jeopardise HIV testing and care during this time or else the results could be disastrous for the 37.5 million people living with HIV," continues the superstar. "So, I'm really happy to connect this YouTube Concert series to benefit our Foundation's urgent COVID response."
The 1976 show was a virtuoso solo performance that formed part of that year's Edinburgh Festival of Popular Music. It took place just after Elton had finally landed his first UK No. 1 single with his duet with Kiki Dee, 'Don't Go Breaking My Heart.'
The show begins with a typically poignant version of the early Elton favourite 'Skyline Pigeon,' from the Empty Sky album. It includes such signatures as 'Rocketman,' 'Daniel' and 'Bennie and the Jets,' as well as his first-ever solo rendition of 'Don't Go Breaking My Heart.' At the height of his showmanship, he climbs on his piano in what would be his last full show for seven months, ending with a riotous 'Saturday Night's Alright (For Fighting).'
Listen to the best of Elton John on Apple Music and Spotify.