Hear Elvis Costello's New Year-End Single 'Farewell, OK 2020'
Costello closes out the year by bidding, 'Farwell, OK/You'll be on your way.'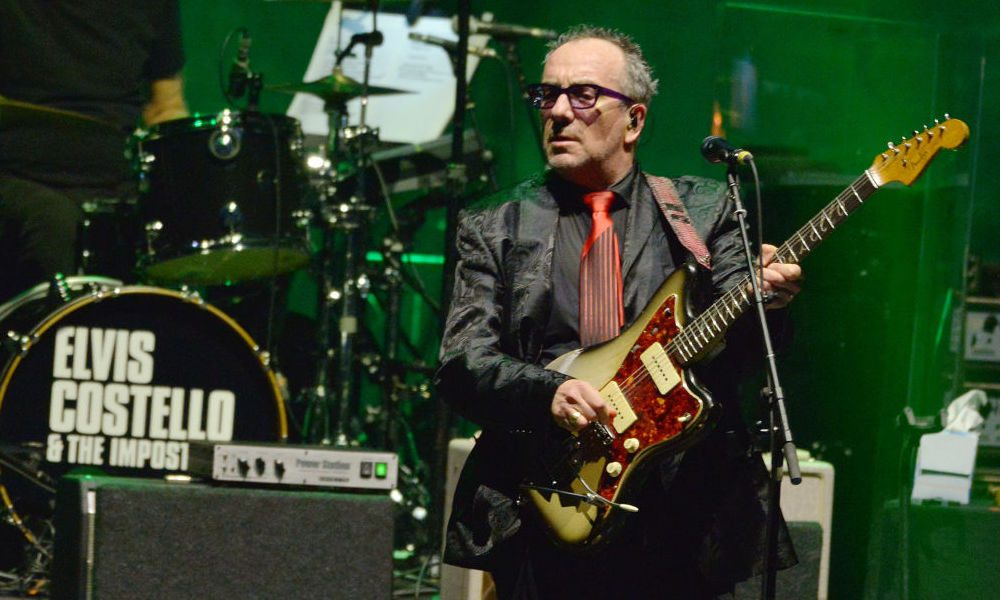 Elvis Costello is closing out 2020 with a new song bidding farewell to a tumultuous year. The new song is titled "Farewell, OK 2020," and it's an upbeat, hard-rocking song in the vein of his late-'70s new wave material.
He opens the track with the line, "Farewell, OK/You'll be on your way," and its lyrics reflect the frustration and challenges that will probably seem familiar to most this year, like "I can't go on after what you've done" and "I can't get the stain off my hands ever since."
"Farewell, OK 2020" is Costello's first new song since he released his 31st studio album, Hey Clockface, via Concord on October 30. The new album was recorded partially during lockdown in New York, Paris, and Helsinki, and features appearances from jazz guitarists Nels Cline and Bill Frisell, as well as Steve Nieve, longtime keyboardist in Elvis Costello's band The Attractions. One of its songs, "No Flag," was also covered by Iggy Pop with lyrics in French. Hey Clockface follows up his 2018 release, Look Now.
In a statement about the album, Costello said, "I wanted the record to be vivid, whether the songs demanded playing that was loud and jagged or intimate and beautiful."
Costello also recently released The Complete Armed Forces, a vinyl box set comprising his acclaimed 1979 album Armed Forces, as well as other tracks from the same era. The set includes three 12-inch LPs, three 10-inch LPs, three 7-inch singles, and a handful of comic books that act as liner notes. The singer curated the set, which features a number of Costello's best-known songs, including "Accidents Will Happen" and "(What's So Funny 'Bout) Peace, Love & Understanding.)
The Complete Armed Forces also features unreleased live tracks, demos, alternate takes, and remasters.
Hey Clockface can be bought here along with The Complete Armed Forces here.