Listen To Emeli Sandé's New Single, 'Oxygen'
'Let's Say For Instance' is out May 6 via Chrysalis Records.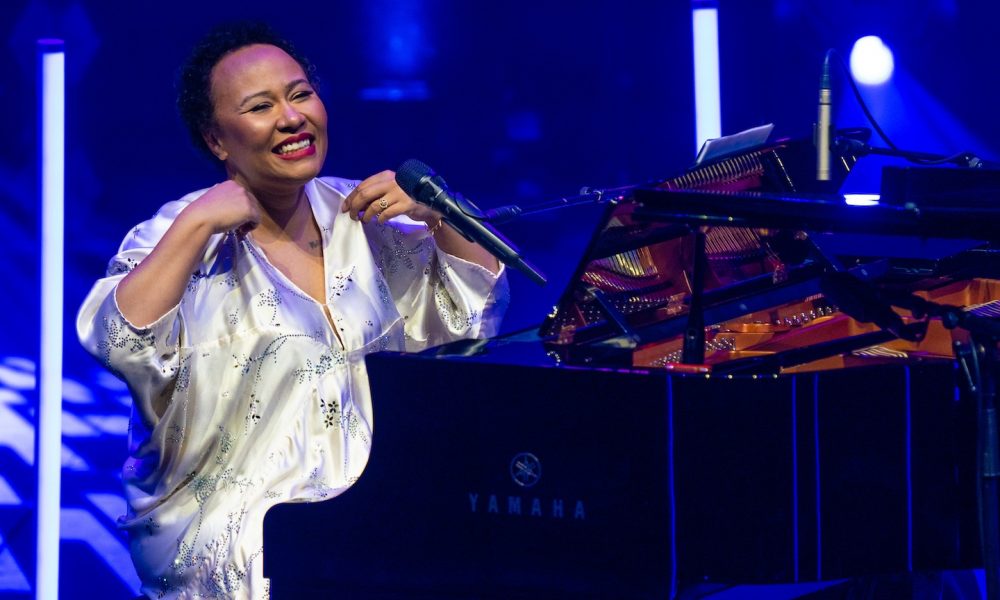 Internationally-renowned British singer-songwriter Emeli Sandé has shared a new track, "Oxygen," available to stream and download now via Chrysalis Records.
It arrives as the latest taste of Emeli's upcoming studio album, Let's Say For Instance, to be released May 6. The track, produced by F A L L E N (SAINt JHN, Doja Cat, Summer Walker) showcases a more vulnerable side of the songwriter as a tender ode to a loved one.
Emeli Sandé - Oxygen (Official Lyric Video)
Speaking about the track, Emeli reveals, "When it comes to making songs about love, I don't worry about oversharing too much. Even if there's no lyric in it, I think to make the most beautiful and powerful music, you have to let go and be honest. I wrote 'Oxygen' in LA, the sun was shining, and I'd just met this new producer called F A L L E N, who played me the beat. Already, a mood was created; I loved how sparse-yet-deep it is, how it allows those very raw emotions to come forth.
"In life, I can be quite reserved; Unless I really trust somebody, I'm not going to be super open and tell them how I feel. But with music, it's the complete opposite. I need to just let it all spill out and see what it is. With anything that I'm doing, whether that be making a song or being in love, I just, it needs to be all or nothing, and that's what I wanted 'Oxygen' to be. My family think I'm a little bit extreme sometimes, but I think that whatever you dedicate yourself to, you have to fully go for it."
Her first release on an independent label, Let's Say For Instance marks a new era of Emeli's expansive artistry after a decade on stage and on the airwaves. Exploring new sonic territory through shades of classical, disco, nostalgic R&B, and more, it sees Emeli freeing herself from the expectations of others, flexing her holistic skills as a songwriter, producer, and vocalist in new, versatile ways. In her words: "'an ode to resilience, rebirth, and renewal."