Watch Eminem's New 11-Minute Freestyle Rap 'Kick Off'
'Kick Off' was inspired by 'Bodied': Eminem's new battle-rap satire from famous music video director Joseph Kahn.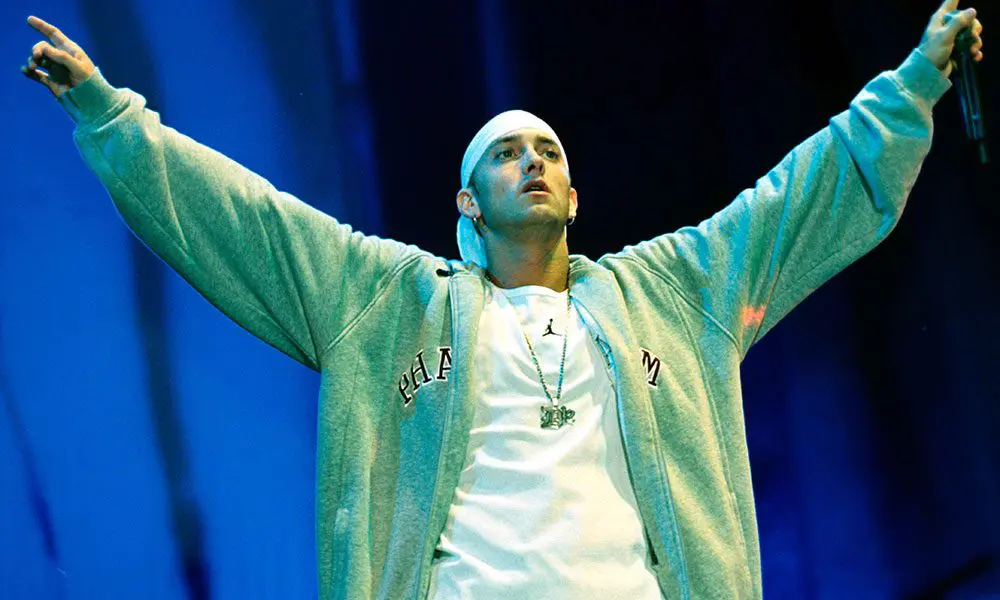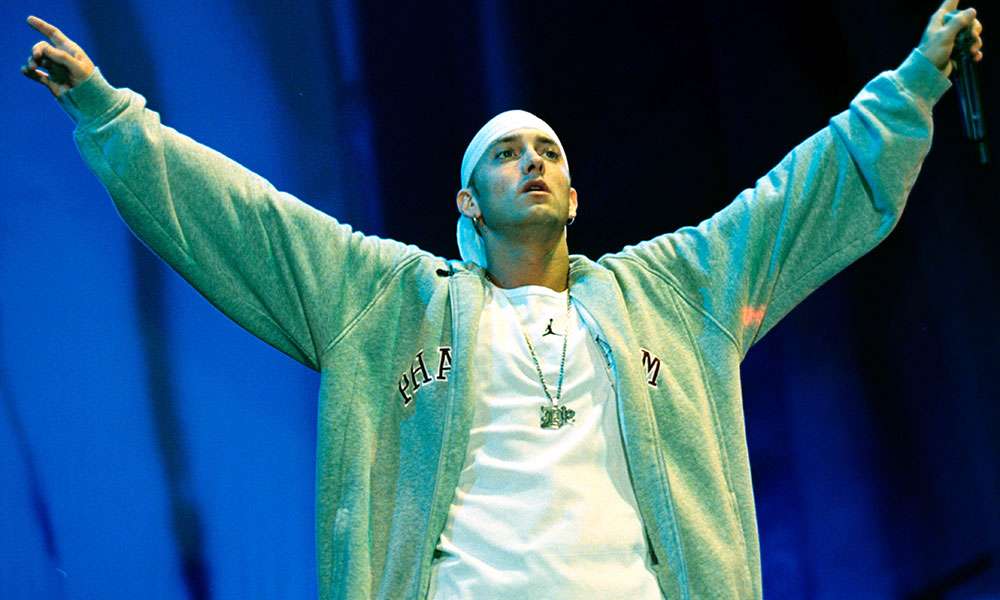 Eminem has a new freestyle out, entitled Kick Off, which he dropped late on Friday, 30 November.  You can check it out above.
'Kick Off' name-drops a host of celebrities including Ariana Grande, Reese Witherspoon, Justin Bieber, Jada Pinkett Smith, Laci Peterson, Snoop Dogg, Dr. Dre, and more. Its release has been influenced by Bodied: Eminem's new battle-rap satire from famous music video director Joseph Kahn, and the artist tweeted, "The release of Bodied has me feeling nostalgic about battle rap so I headed down to my old stomping grounds." Eminem's new freestyle was recorded live at the Shelter at St. Andrew's Hall in Detroit.
"I've always looked at battle rap as competition or war," Eminem's tweet begins. And the main objective is to destroy, complete f_in' obliterate your opponent, by saying anything and everything, whatever the f_k you can, to get a reaction from the crowd. So nothing's off limits." He goes on to reference the bombing at Ariana Grande's 2017 Manchester concert in the first verse.
Elsewhere in Kick Off, the rapper takes aim at other artists with the line: "The bear you don't want to poke is back, the backbone of rap/ Your f_ing lead singles are my bonus tracks."
Meanwhile, Eminem's Bodied was released in the US last month. The anticipated film is billed as a satirical send-up of the rap battles that proved integral to the early stages of Mathers' career.
Upon the movie's release early in November, Eminem surprised fans in Detroit by booking an entire cinema screen to allow them to watch Bodied for free. The movie stars Calum Worthy as Adam, a young graduate student who discovers an unlikely passion for rap battles while writing his thesis on them.  So far, the film has received a string of rave reviews – with the New York Times describing it as an "outrageously smart, shockingly funny satire of PC culture."
As well as producing the movie, it was recently rumoured that Eminem had helmed the soundtrack too.
Format:
UK English