ericdoa Drops Video For Standout Single 'victim'
'things with wings' is out now via LISTEN TO THE KIDS/Interscope Records.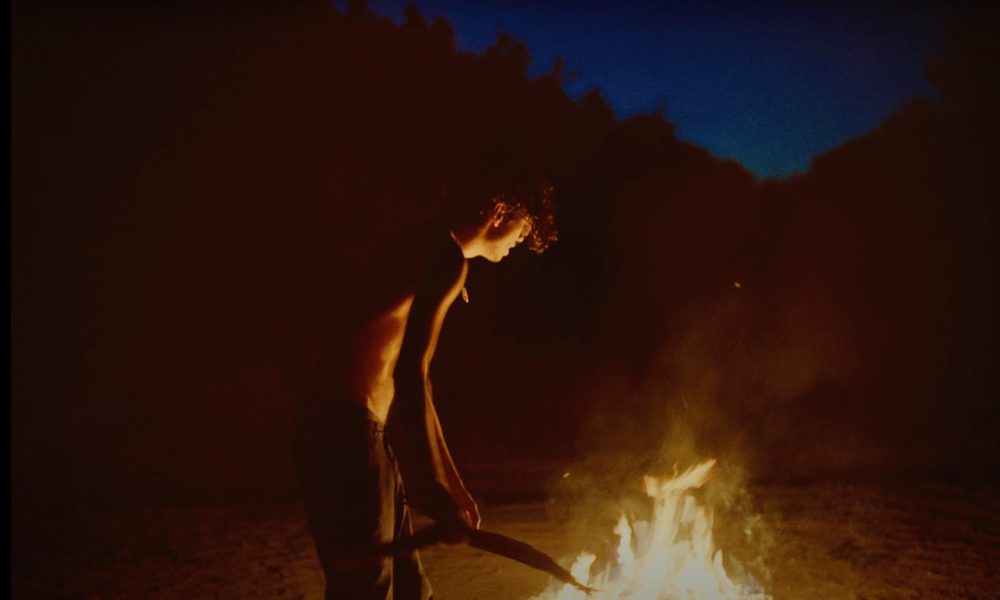 Genre-blurring singer, songwriter, and producer ericdoa has shared the bold video for his track "victim."
On "victim," ericdoa lures in listeners with a dreamy acoustic riff before a startling beat drop and hard truths interrupt his reverie. "You don't want to be a victim," he sings, later asking, "What's the point of it all?" The juxtaposition of contemplative, intimate lyrics and pop production that recalls the neon glow of 80s new wave is reflected in the video.
ericdoa - victim (Official Video)
His latest video follows the release of his label debut project things with wings. Released on Friday, May 20, the 15 track project features March's "fool4love," which used withdrawal as an analogy for heartbreak, and the uptempo, punk-adjacent "sad4whattt," which featured in the second season of HBO's teen drama Euphoria, and "fantasize" which currently has nearly two million views on YouTube.
It also features new tracks such as the spoken word opener "stuck (intro)," the slow-burning "commander dr (dear mama)," and more. Since its release the project has been recognized by ET Online, Remezcla, Lyrical Lemonade, and more. Additionally things with wings debuted at No.4 on the Apple Music Top Albums chart.
Since signing with Interscope Records in 2021, ericdoa has built a larger-than-life persona through pairing head-spinning, genre-bending pop soundscapes and moments of meticulously stripped-down songwriting. His singular songwriting gifts were on full display on things with wings singles like "lifeline," which captured the newcomer in a chaotic state of confusion as he tried to unpack the impermanence of youth.
The Connecticut artist is currently performing songs from the project on his first-ever headlining North American tour, things with wings, which began in Houston on April 15. things with wings marks an important milestone for ericdoa, who's long used his music to chronicle his growth and maturation as a person. He's found a way to use boundary-pushing pop songs to chronicle the more difficult realities of early adulthood without sacrificing the freedom and joy of being young.