Fairport Convention Members Past & Present To Reunite At Cropredy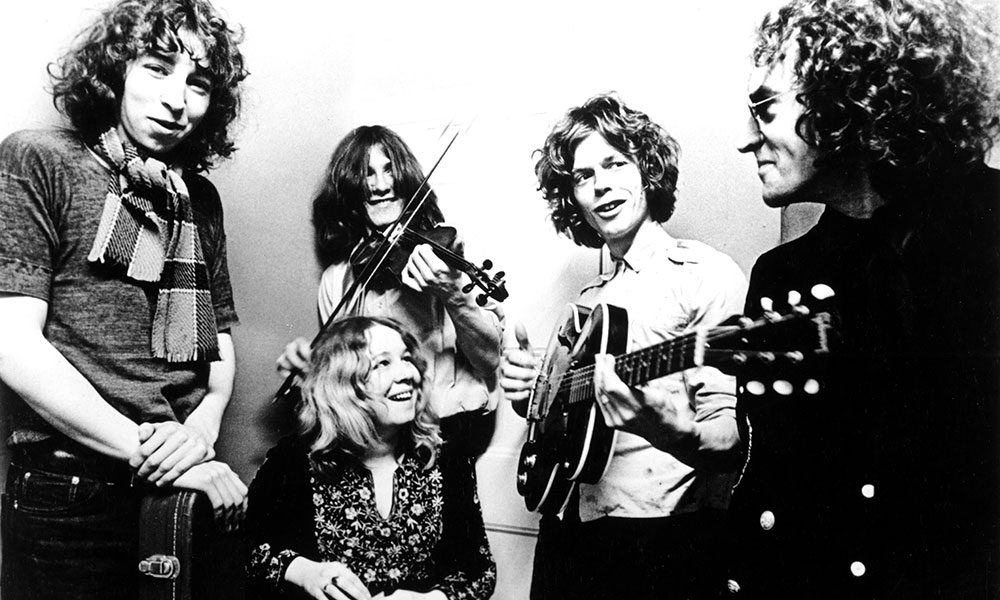 Folk-rock pioneers Fairport Convention will continue to mark their 50th anniversary at their annual Cropredy Convention festival from 10-12 August, where the current line-up will reunite with almost all of the group's surviving former members.
Richard Thompson will play a full set at Cropredy on Friday 11th, and then guest with Fairport during their traditional closing set on the 12th,. He'll be joined for both by ex-Fairport drummer Dave Mattacks, and by vocalist Christine Collister and current members Dave Pegg and Simon Nicol. Fellow co-founder Ashley Hutchings will be part of the Saturday festival line-up, as will early members Judy Dyble and Iain Matthews.
Hutchings is to perform Morris On, a presentation of traditional music and dance. Dyble, who joined the group soon after their 1967 formation and was their  original female vocalist, will perform with her usual collaborators Band of Perfect Strangers, while Matthews, Fairport's first male lead singer, will be joined by Andy Roberts and Mark Griffiths as Plainsong, blending English folk-rock and American alt-country.
Maartin Alcock, who was with Fairport from 1985 to 1996, will play keyboards and guitar for several songs in their closing set, which will be drawn from many parts of their vast repertoire. Other former Fairports who may contribute include Tom Farnell, Bob Brady and Roger Burridge. The opening night of Cropredy (10 August) will be headlined by the Divine Comedy and the second by Petula Clark.
The current Fairport line-up consists of Simon Nicol (lead vocal, guitars), Dave Pegg (backing vocals, bass guitar), Ric Sanders (violin), Chris Leslie (lead vocal, fiddle, bouzouki, mandolin) and Gerry Conway (percussion and drums). Says Pegg: "Our Saturday night set this year will undoubtedly present the most Fairport members ever performing in the same show."
Click here to explore our Fairport Convention Artist Page.
Format:
UK English