Fall Out Boy Share New Song 'Young And Menace', Announce US Tour Dates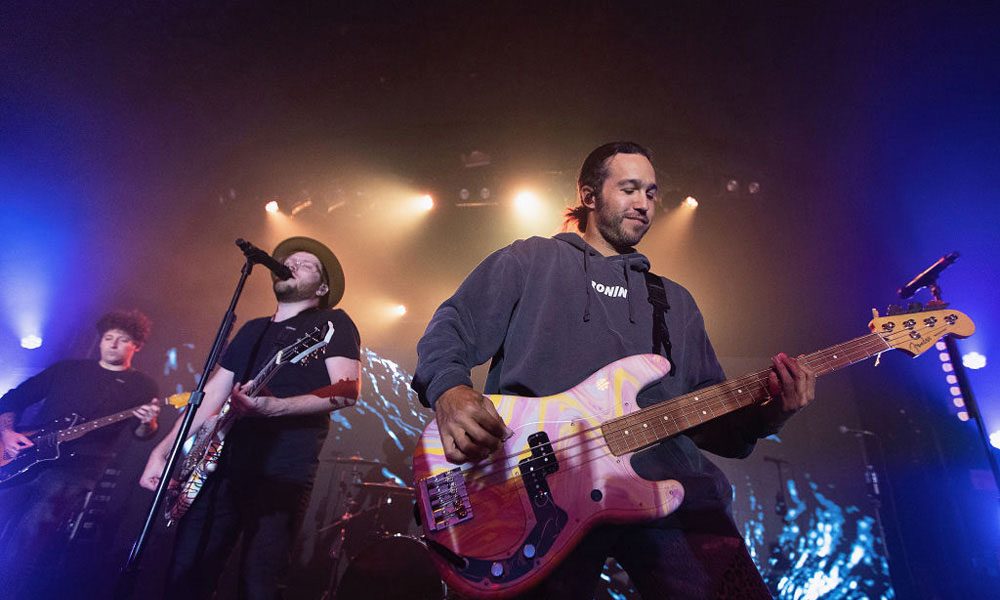 Fall Out Boy have shared the video for their new single 'Young And Menace' and announced details of a 20-date tour of North America and Canada.
The Illinois quartet's new song has an electronica-tinged industrial rock feel and is a departure from the punky rock'n'roll sound of their most recent album, 2015's US chart-topping American Beauty/ American Psycho.
"There's a lyric in the song, "trying to send the world a message, I was young and a menace" that reminded me of growing up in the suburbs of Chicago," bassist Pete Wentz said of the song's content.  "I didn't look like anyone there or feel like anyone – I felt like an outsider in my own town. It wasn't until I discovered punk rock and that community that I realised I did fit in somewhere in this world – with the other people who didn't fit in.
Fall Out Boy - Young And Menace
Speaking of the video for 'Young And Menace', Wentz added: "It's hard to rationalize rage – it's hard to quantify anxiety. This song does neither. It embraces the wave of those emotions. The concept (of the video) is the idea of a movie, like Elf, where he realises maybe he isn't an elf after all, but ours has less comedic elements and more real world implication. She realises that maybe she is human after all – but maybe the line between us and monsters is blurrier than we think."
'Young And Menace' precedes Fall Out Boy's new studio album, Mania, which is due for release in September 2017.  The band have also released details of their forthcoming North American tour in support of the album. Including 20 dates in all, their tour kicks off at the Quicken Loans Arena in Cleveland, Ohio, on 20 October 17 and concludes with a show at the Talking Stick Resort Arena in Phoenix, Arizona, on 18 November.  Further international shows are also being planned and UK tour dates are to be announced shortly.
Format:
UK English