Foreigner Confirmed To Headline Ramblin' Man Fair 2019
The UK festival will take place at Mote Park in Maidstone, Kent, between 19-21 July 2019.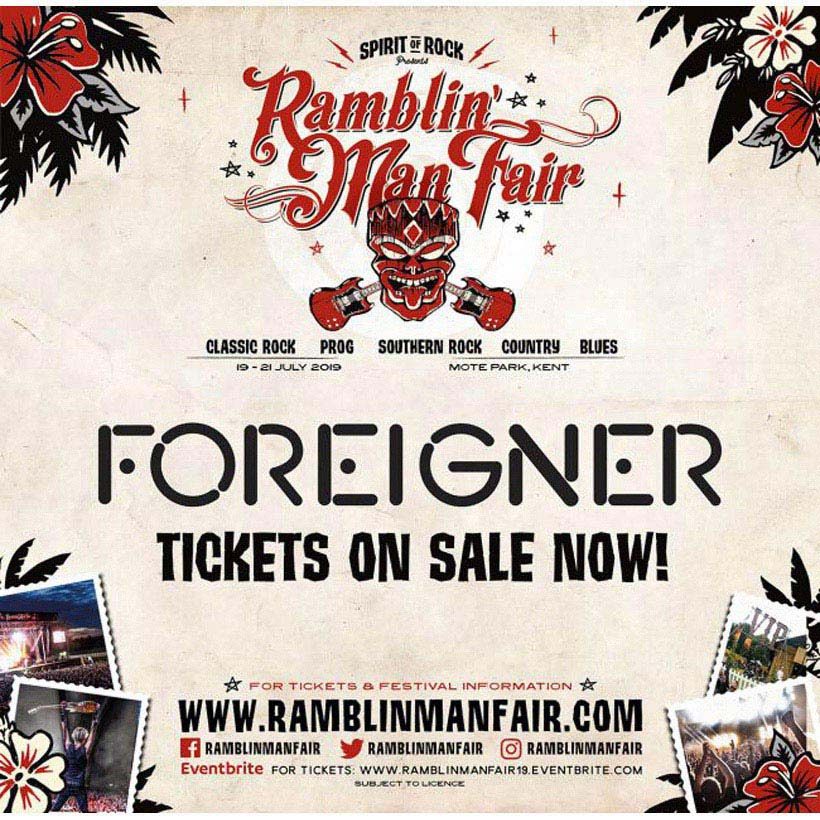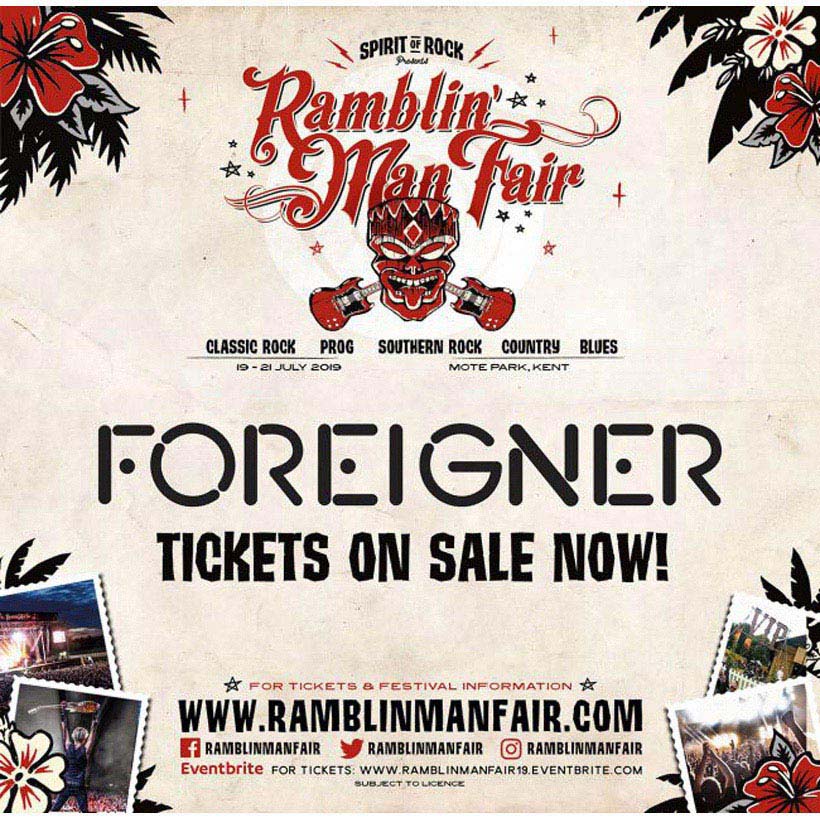 Ramblin' Man Fair organisers have revealed the name of the first headliner for next year's event. The UK festival will take place at Mote Park in Maidstone, Kent, between 19-21 July 2019 and it's Foreigner who have been named as the first top of the bill artist.
Foreigner guitarist Mick Jones says: "We are excited to be headlining Ramblin' Man Fair 2019 as it is such a great festival for both classic and contemporary rock.
"We can't wait to get back to the UK and play to our fans. We are planning a very special show featuring all the hits and much more. We'd love for you to join us there!"
Frontman Kelly Hansen adds: "We're looking forward to coming to the Ramblin' Man Fair 2019 and see all of our fans in the UK – and Mick Jones gets the chance to go home! Come join us there."
Foreigner are responsible for some of rock and roll's most enduring anthems including 'Juke Box Hero,' 'Cold As Ice,' 'Hot Blooded,' 'Waiting For A Girl Like You,' 'Feels Like The First Time,' 'Urgent,' 'Head Games,' 'Say You Will,' 'Dirty White Boy,' 'Long, Long Way From Home' and the worldwide #1 hit, ''I Want To Know What Love Is'. They still rock the charts more than 40 years into the game with massive airplay and continued Billboard Top 200 album success.
The veteran US rockers are currently on tour in Australia and New Zealand and will return to the US for further shows in November in December. They'll then embark on a run of 17 dates across Canada early next year. Back in April, they released Foreigner With The 21st Century Symphony Orchestra & Chorus, which was recorded over the course of two sold out shows in Lucerne, Switzerland, in May last year.
For tickets and further information on next year's Ramblin' Man, please visit the festival's official website.
Format:
UK English