New Frank Sinatra Collection 'Standing Room Only' Presents Rare, Unreleased Live Recordings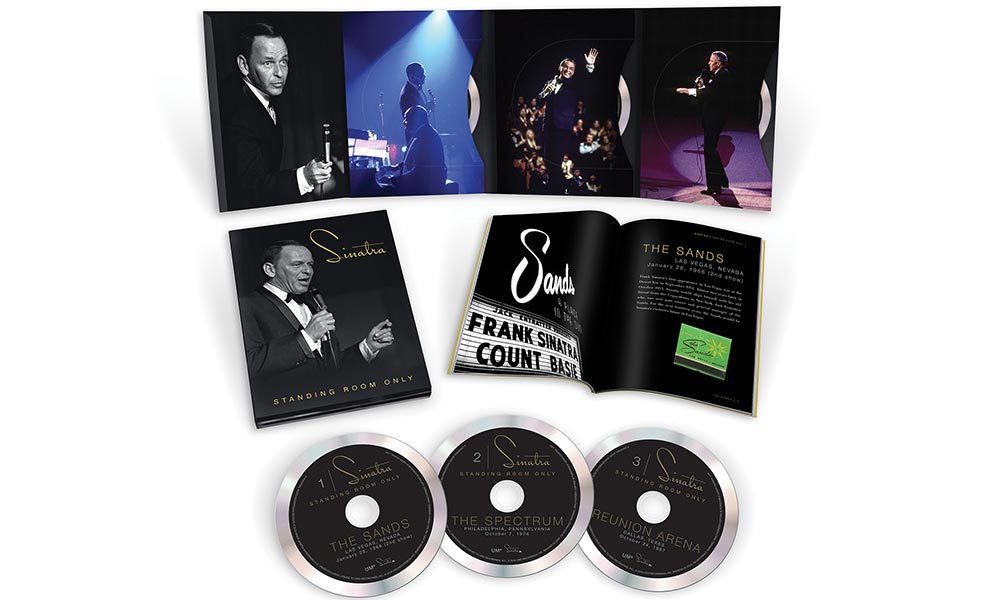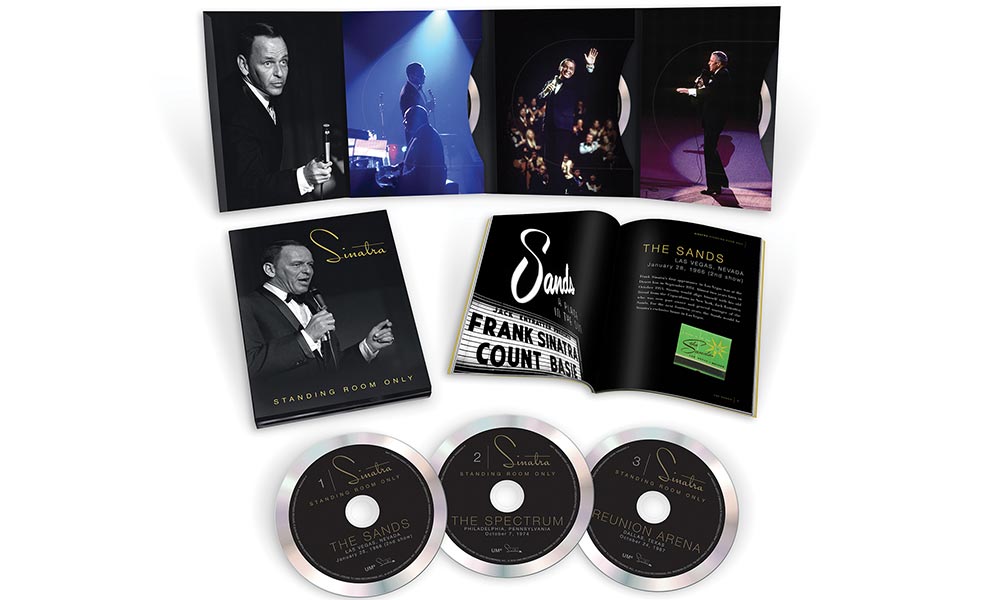 Released through Capitol/ Universal Music Enterprises on 4 May, a new deluxe 3CD and digital Frank Sinatra collection, Standing Room Only presents three captivating rare and previously unreleased Sinatra concerts from the 60s, 70s and 80s.
The album takes its title from the fact the legendary performer's acclaimed concerts always sold out, leaving many fans clamoring to try to score a spot to stand behind the seats or along a wall with a rare and coveted "standing room only" ticket to the big show. Being in the room for Sinatra's performances of 'Come Fly With Me,' 'My Way,' 'You Make Me Feel So Young,' 'The Lady Is A Tramp,' 'The Theme From New York, New York,' and so many more of his iconic songs was a thrilling experience for anyone who had the opportunity.
"I get an audience involved, personally involved, in a song, because I'm involved myself," Sinatra said of his live shows. "It's not something I do deliberately. I can't help myself."
Standing Room Only presents three remarkable complete concerts from three decades of Sinatra's career: his January 28, 1966 second show with Count Basie at The Sands, Las Vegas (previously unreleased on CD); his October 7, 1974 concert at Philadelphia's Spectrum arena (previously unreleased); and his October 24, 1987 concert at Dallas' Reunion Arena (previously unreleased in its entirety). The collection's audio is newly remixed by Larry Walsh at NBC Universal Audio and mastered by Seth Foster at Universal Mastering Studios. The deluxe 3CD package includes a 30-page booklet with liner notes plus several rare and never-before-published photos.
On Friday, 16 March, 'Fly Me To The Moon', recorded live at The Sands, Las Vegas, in 1966 is available for streaming and for immediate download with digital pre-order.
The deluxe, 3CD edition of Standing Room Only is released on 4 May. Scroll down to read the full tracklisting and pre-order here.
Frank Sinatra – Standing Room Only:
CD 1: The Sands, Las Vegas – January 28, 1966 (2nd show)
'Come Fly With Me'
'I've Got A Crush On You'
'I've Got You Under My Skin'
'The September Of My Years'
'Street Of Dreams'
'Angel Eyes'
'Fly Me To The Moon'
'The Tea Break' (Monologue)
'You Make Me Feel So Young'
'The Shadow Of Your Smile'
'Luck Be A Lady'
'It Was A Very Very Good Year'
'Where Or When'
'My Kind Of Town'
'A Few Last Words' (Monologue)
'My Kind Of Town' (Reprise)
CD 2: The Spectrum, Philadelphia – October 7, 1974:
'Overture'
'The Lady Is A Tramp'
'I Get A Kick Out Of You'
'Let Me Try Again'
'My Kind Of Town'
'Welcome'
'Ol' Man River'
'Monologue'
'I Get Along Without You Very Well'
'I've Got You Under My Skin
'The Tea Break' (Monologue)
'Send In The Clowns'
'If'
'You Are The Sunshine Of My Life'
'What Are You Doing The Rest Of Your Life?'
'My Way''
'Bows: My Way'
CD 3: Reunion Arena, Dallas – October 24, 1987
'Overture / Introduction'
'You Are The Sunshine Of My Life'
'What Now My Love'
'My Heart Stood Still'
'Moonlight In Vermont'
'Summer Wind'
'You Will Be My Music'
'More Than You Know'
'Mack The Knife'
'Monologue'
'What's New?'
'Bewitched'
'Angel Eyes'
'If'
'When Joanna Loved Me'
'For Once In My Life'
'Lonely Town'
'Theme From New York New York'
'Bows; Theme From New York New York'
'Where Or When'
'My Way'
'Maybe This Time'
'The Lady Is A Tramp'
'Bows: You Are The Sunshine Of My Life'
Format:
UK English