Hear Frank Turner's Spirited New Single 'The Resurrectionists,' Featuring Biffy Clyro's Simon Neil
Turner's highly-anticipated new album, 'FTHC,' arrives next Friday.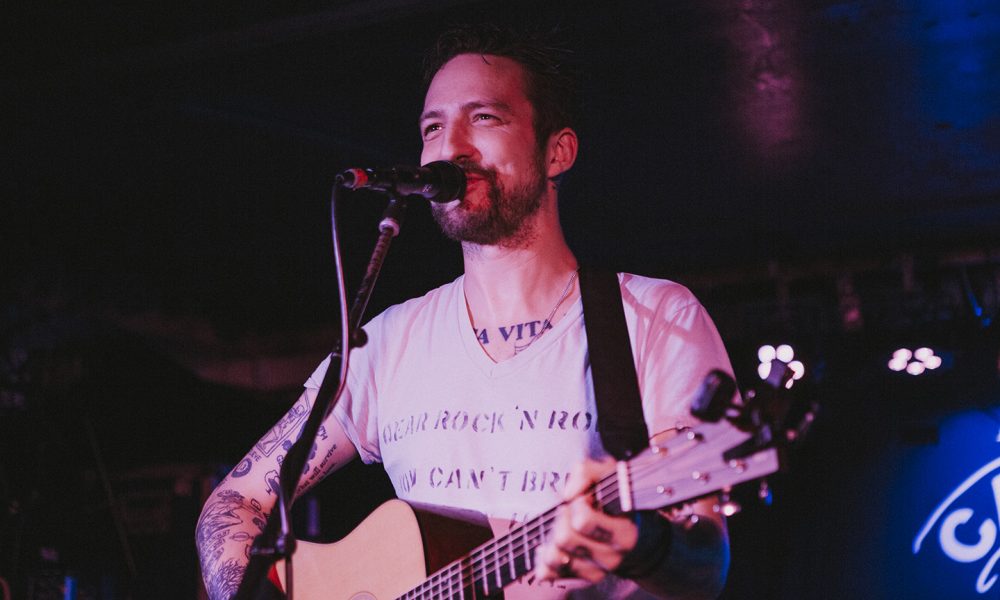 British singer-songwriter Frank Turner has offered fans another delectable taste of his forthcoming album, FTHC, with "The Resurrectionists" – a passionate, piano-driven anthem. Turner's friend, Simon Neil of Biffy Clyro, adds further fire to the track, with a guest appearance on backing vocals.
"The Resurrectionists" marks the final single leading up to Turner's eagerly-anticipated new solo album, which drops next Friday, February 11.
Frank Turner - The Resurrectionists (Official Audio)
A follow-up to 2019's No Man's Land, FTHC was produced and mixed by Rich Costey, whose credits include projects for Foo Fighters, Muse, and Blink-182. In a trailer for the album, Turner revealed that FTHC would "surprise some people. There's just a kind of like, an attitude and a dirtiness and a noise to it." He added that he hoped the LP would "restate my purpose as an artist."
So far, several of the singles on FTHC have found Turner showing off his vulnerable side – particularly in his most recent single, "A Wave Across the Bay." The emotional song pays tribute to his friend and late Frightened Rabbit musician, Scott Hutchison, "I still miss my friend Scott every day," said Turner in a statement. "His passing left such a huge hole in so many lives. I wrote this song in his honor and memory, it was hard to write and record, but I think it does the man some small justice." The songwriter had also honored Hutchison in 2020 during a livestream show, with funds raised for the Tiny Changes charity.
Turner's album also documents the emotional toll that the pandemic has had on him. Speaking to "Haven't Been Doing So Well," which dropped in September, Turner shared, "It's been a difficult time for a lot of people and their mental health, myself included, and discussing that openly is important to me, so this is a song about anxiety and the struggles that come with that."
Turner returned to the road at the top of the year, with UK dates running through February. A full list of shows is available here.