Frehley & Simmons To Reunite?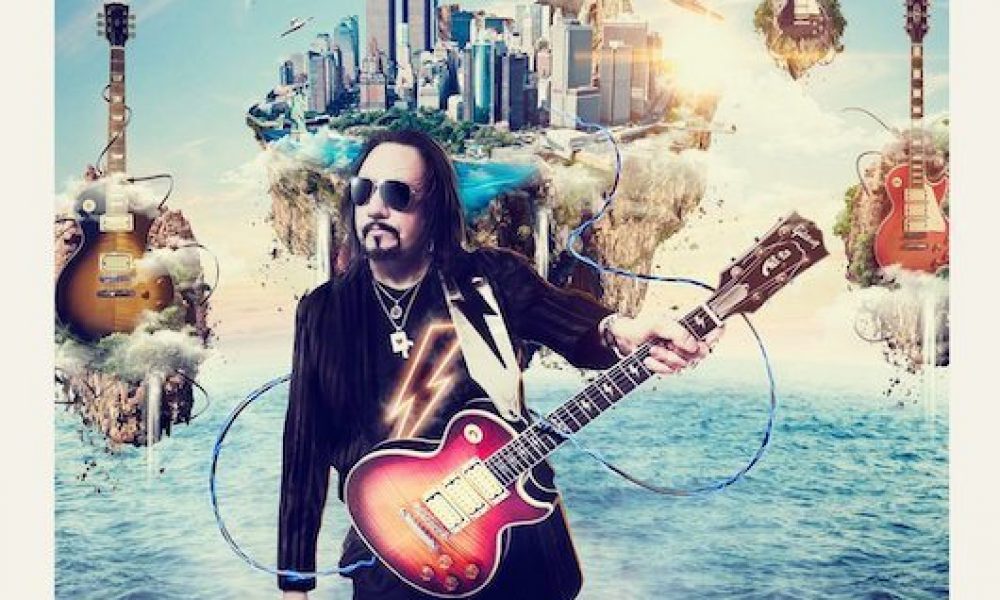 Ace Frehley is days away from releasing his new solo album 'Space Invader,' but he's already looking ahead to the project that will follow it — and has hinted that it may include a reunion with his former Kiss bandmate Gene Simmons.
The new album is released by Entertainment One Music in North America next Tuesday (August 19), with European release by SPV's Steamhammer label. It includes both new material and a cover of the Steve Miller Band's 'The Joker.' But in an interview with Dave Basner from VH1 Radio Network, Frehley said that his next recording after that will be a covers and remixes project, with many guest appearances.
Of the possible Frehley & Simmons teaming, Ace said: "I was thinking of asking Gene to play bass on one track, and I'm not going to say which one. That'll be a surprise. I think he'd consider it. I don't know if he'd do it. Maybe Paul [Stanley] won't let him. Who knows?"
Of the other artists he's considering approaching, Frehley added: "I'll get guest stars like Lita Ford, Mike McCready from Pearl Jam, Slash. It's an easier record to make since I don't have much to do. The big stress is coming up with new guitar solos and vocals lines and melodies on new songs."
Performing on 'The Tonight Show With Jimmy Fallon' on Tuesday (August 12) with house band the Roots, he played 'Gimme A Feelin',' the lead track from the record, as well as 'Shock Me,' his composition from Kiss' 1977 album 'Love Gun,' and his solo track 'Rip It Out.' They also played snippets of his early solo hit 'New York Groove,' which he had performed for the live audience before the TV broadcast began. 'Space Invader' is Frehley's first new album since 2009's 'Anomaly.'
Format:
UK English