Glass Animals Announce New Album, 'Dreamland', Release Title Track
The band's anticipated third album will drop 10 July, while new single 'Dreamland' serves as a musical table of contents.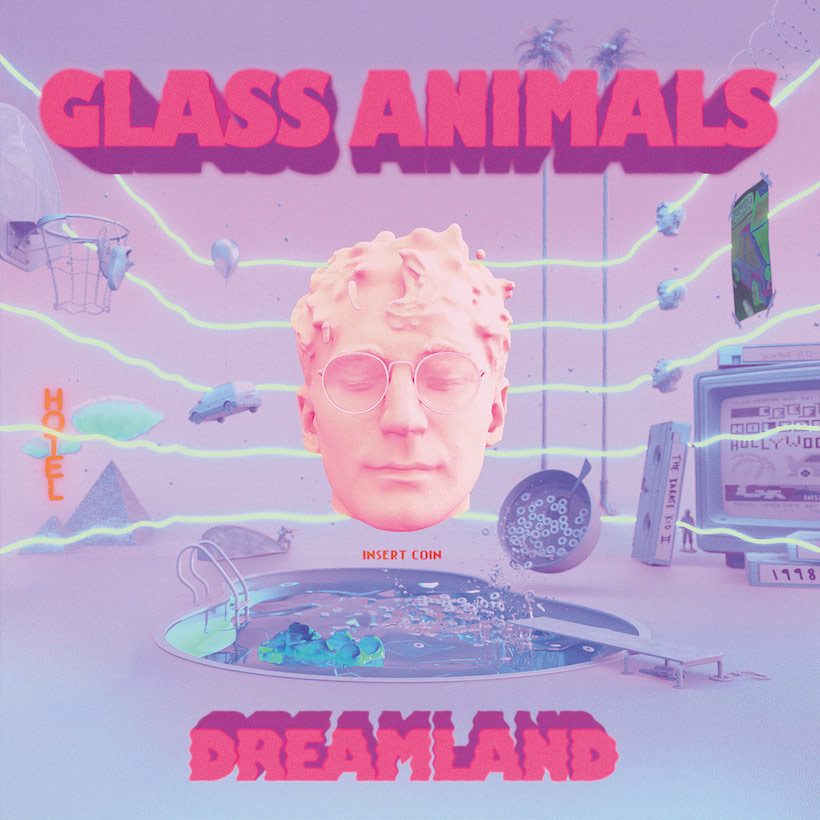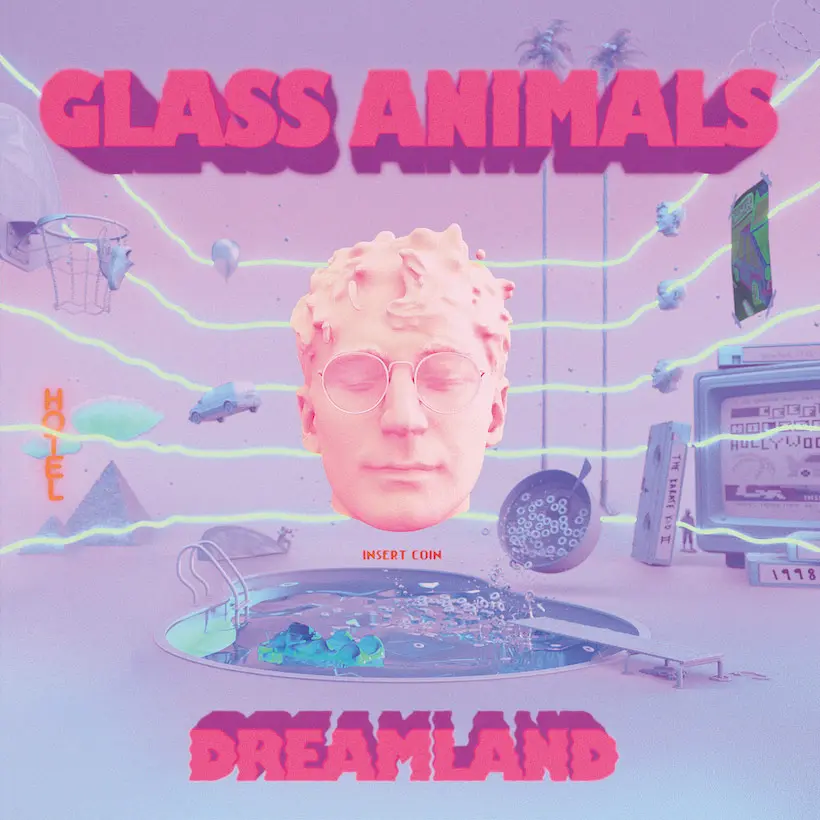 Glass Animals' hotly-anticipated third album, Dreamland, is set for release on 3 July via Polydor. In conjunction with today's announcement, the band have released the title track, as well as an accompanying, DIY video. Dreamland follows 2018's Mercury Prize-nominated How To Be A Human Being.
The video for 'Dreamland', which comes on the heels of single, 'Your Love (Déjà Vu)', was made by frontman and producer Dave Bayley, along with a small remote creative team. Filmed entirely via ZOOM, it's an absurd but strangely comforting dreamlike trip that pays tribute to the track (and the album) perfectly. In a press release statement, Bayley shared that, "Each line asks a question that's explored in a later song…the words here could be considered a table of contents for the album as a whole".
Dreamland finds the British group – and Bayley specifically – taking a nostalgic and deeply personal turn. The frontman proclaimed, "I put every ounce of my soul into this album. It's the most ambitious and challenging thing we've done by a distance." He revealed that Dreamland "Goes through many of the most confusing moments in my life. It's about growing up, from my first memories as a little kid, to now. Quite often those moments are funny, sometimes awkward, sometimes heart-breaking, sometimes it's about love or hate, sexuality. It's about realising its ok to not have answers and its ok to not know how you feel about things and that its ok to be and look vulnerable."
The album was also strongly influenced by drummer Joe Seaward's life-threatening bike accident, which occurred in July 2018. Bayley explained, "The idea for this album came at a time of confusion and uncertainty. My best friend was in the hospital. I didn't know if he'd make it. The future was damn scary and completely unknown. During those weeks in the hospital, it was so difficult to look forwards that I found myself looking backwards. Digging around in my mind, pulling up old memories, finding comfort in them even if they were uncomfortable in themselves."
Thankfully, Seaward did recover, and earlier this year, Glass Animals returned to the road for a short but celebratory run of dates, which were ultimately cut short amid the COVID-19 pandemic.
While the band members are currently all isolated in their homes, they've managed to be highly productive. Earlier this month, they announced an Open Source website full of music samples, video files and images for fans to flex their creative muscles with. Bayley, meanwhile, has been busy recording a series of fan-requested covers – two of which are now available on the new Quarantine Covers Part 1 EP.
While in isolation, Bailey has felt a bit of déjà vu to when he was writing Dreamland. "I've realised that a lot of people are experiencing a similar sort of confusion now. Everything that we thought we could see clearly in front of us has been thrown into the air, and all the while, we can't be out finding our footing. We can't be out creating new memories, so…we're diving back head-first into the old ones."
He added, "Right now seems like the most insane, but also the most apt time to reveal this record. Growing up is a strange time, the hospital was a strange time, and here we are in a strange time again."
Dreamland is out 3 July and can be preordered here.
Format:
UK English