Glass Animals Release First Set Of Quarantine Covers
Due to popular demand, "Quarantine Covers Part 1" includes renditions of Nirvana's 'Heart-Shaped Box' and Lana Del Rey's 'Young & Beautiful'.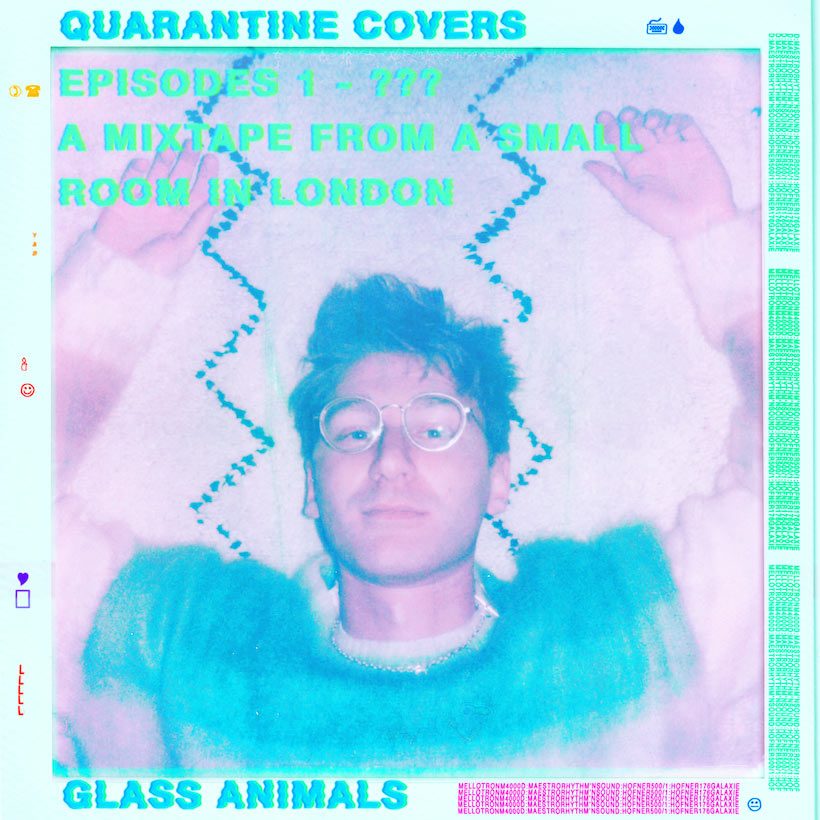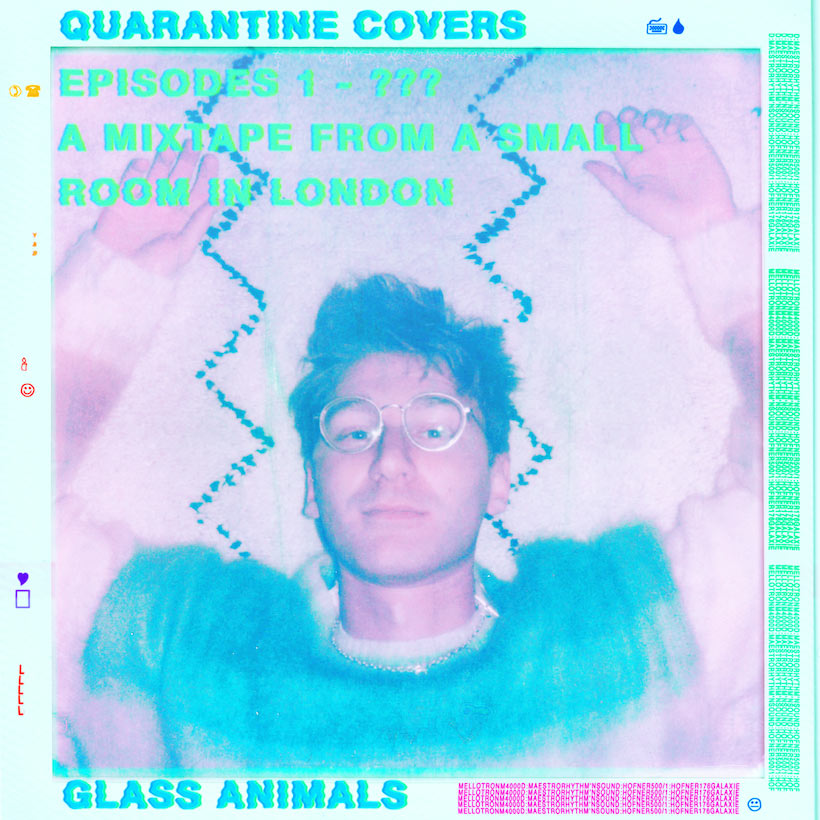 After cutting their US tour short amid COVID-19, the members of Glass Animals have been busy while isolating at home in the UK. In recent weeks, frontman Dave Bayley has been soliciting cover requests from fans for the band's new YouTube series called "Quarantine Covers", in which he films himself recording a song while explaining his gear choices and processes along the way.
Due to an overwhelming response from fans, the band has released the first portion of these songs in a new EP, called Quarantine Covers Part 1. This first instalment includes covers of Nirvana's 'Heart-Shaped Box' and Lana Del Rey's 'Young & Beautiful'. Additionally, the band just announced their new, interactive Open Source website – a unique online hub that gives fans the tools to create their own music and art.
While in his home studio in London, Bayley kicked off "Quarantine Covers" on 21 March with a chilled-out rendition of 'Heart-Shaped Box', off Nirvana's 1993 album, In Utero. He followed it on 3 April with Lana Del Rey's 2013 single, 'Young & Beautiful', originally recorded for Baz Luhrmann's Great Gatsby. The artist has since shared a cover of Bill Withers' 1972 classic, 'Lean On Me', as a tribute to the late singer-songwriter.
In an effort to keep their fans' creative juices flowing amid the quarantine, the band also created their Open Source website, which offers free tools that fans can work with, including audio stems and samples, layered artwork, and a variety unseen photos, videos and GIFs. Fans are encouraged to build their own music, animated videos, illustrations, remixes, Instagram lenses and more.
In an official statement this morning, Bayley offered more background on the website. "Isolation can drive us all crazy. But, at the same time, it could be quite healthy for people's creativity. I find creating things helps me keep my head straight. All the frustration of being locked in can be released by making something."
He continued, "In the modern age where literally anything is possible, that canvas is sort of so blank it can be a black hole. So the main hurdle is often finding that initial piece of inspiration, that nugget that kicks off an idea and can be built on. Sometimes it's a sound, sometimes it's a graphic, sometimes it's a photograph, or a tiny film clip…it's usually some kind of raw-ish material that has the capacity to be transformed, re-imagined, twisted and reshaped into something else."
Bayley explained, "This site will host all Glass Animals output in its rawest forms. Bits of code from our websites, drum/synth/SFX sounds I made for our songs, layered photoshop files from covers, 3D scans of stuff from around my house used in the latest artwork (including my own head) etc etc. Anyway – I hope it inspires someone to make something and I hope it gives someone an outlet for their confusion in this strange time."
Fans are encouraged to share their creations by using #GlassAnimals on Twitter and Instagram. Glass Animals will share their favourites every week.
Most recently, Glass Animals released 'Your Love (Déjà Vu)', the newest single off their forthcoming third studio album. In the UK, the track enjoyed a long residency on the Radio 1 playlist, while in the US, the song is continuing to gain momentum, where it currently sits at No.20 at AAA radio and No.13 at Alternative.
Listen to the best of Glass Animals on Apple Music and Spotify.
Format:
UK English