Glass Animals Team Up With Jackpot Peanut Butter To Help Grassroots Music Venues
The band and Jackpot have designed exclusive limited-edition, reusable peanut butter pots and recipe sweatshirt. £2 From each sale will go to the Music Venue Trust.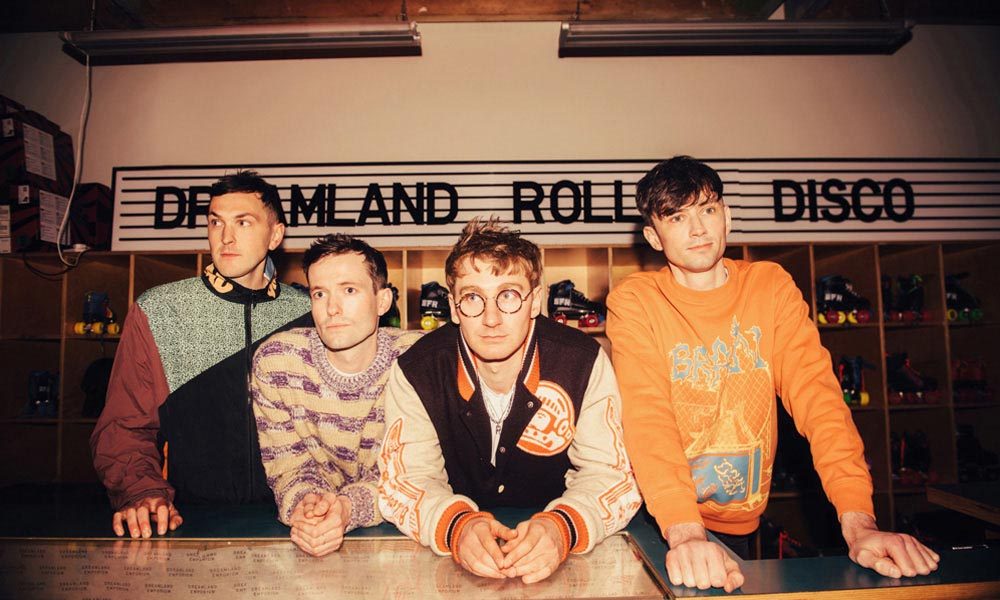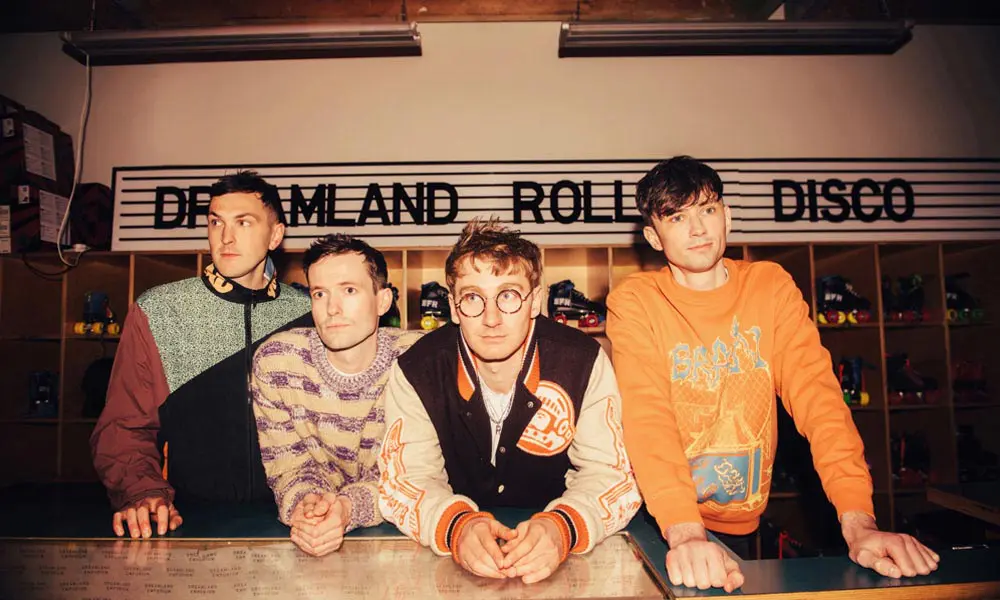 Fresh from their acclaimed performance at the recent Billboard Music Awards, British band Glass Animals have partnered with purpose-led brand jackpot to release an exclusive limited-edition, reusable peanut butter pot and recipe sweatshirt.
Designed by Glass Animals, £2 from the sale of each reusable pot will go to Music Venue Trust, the charity that represents over 900 UK grassroots music venues.
During the COVID-19 pandemic a chance encounter between jackpot and Glass Animals uncovered their shared love of intimate live music venue experiences and the importance of keeping such venues open. They also discovered the serendipitous connection in the line: "You just wanna know those peanut butter vibes" from the song "Gooey" on the band's 2014 album Zaba. Wanting to contribute to these venues opening their doors again and supporting local grassroots music culture, jackpot and Glass Animals decided to join forces.
"I've been eating jackpot peanut butter for years. There's a jackpot stall in a market next to my house in Hackney, and I loved the look of the packaging to be honest…plus it had a quote from Gremlins on. So I picked up a tub. It was delicious. And that's when I started reading the small print on the back. Each sale includes a donation to Music Venue Trust, the charity which looks after grassroots music venues…i.e. the venues that gave us a shot in the early days when we had no idea what we were doing…the venues that need help to survive but do an extraordinary amount for music culture", said Glass Animals frontman Dave Bayley.
"And then I read further and saw that the tub can be brought back and refilled!!! It wasn't another single-use piece of plastic that was going to go sit in a landfill. So I refilled. And refilled. And eventually cut to three years, many refills, and 1,293 peanut butter and jelly sandwiches later, we turned up at our rehearsal space, and there sat four tubs of jackpot peanut butter with our names printed on and a small note saying to get in touch. We got in touch. And this is the result. Glass Animals x Jackpot Peanut Butter."
Since officially launching in 2016 jackpot peanut butter, with its purpose of "the wellbeing of all the people from our pot to the planet", has shaken up the world of peanut butter. Jackpot's social mission is to save independent grassroots music venues from closing down through their continued support of the Music Venue Trust whilst being environmentally responsible by reducing waste through reusable packaging, using organic cotton and recycled polyester for their apparel merch, and by supporting a healthy, plant-based diet.
Rupert Leigh, Creator and MD of jackpot peanut butter said, "It is more important than ever that grassroots music venues and the culture of music is nurtured and supported. Without these venues the next generation of musicians and artists can't grow and emerge and become the next Glass Animals. At jackpot everything we do is rooted in our purpose to give back and provide real value, and I am really excited to see how this collaboration can shine a light on how we need to look after and invest in our music culture neighborhood by neighborhoods."
Beverley Whitrick, Strategic Director Music Venue Trust said "MVT's work is always amplified through partnerships with others, whether that is innovative companies such as jackpot (who have been so supportive for the past 5 years) or amazing bands like Glass Animals. Artists who express their appreciation for grassroots music venues help their fans understand their importance and we are delighted to welcome Glass Animals as patrons of the charity. We are excited to be part of this project that joins together music, climate consciousness, good food, great design and a celebration of our wonderful venues."
Pre-order Glass Animals x Jackpot Peanut Butter reusable pots.