Glass Animals Announce 'Dreamland' Tour Of North America
The shows kick off on August 30 in Lewiston, NY and take the band across North America well into 2022.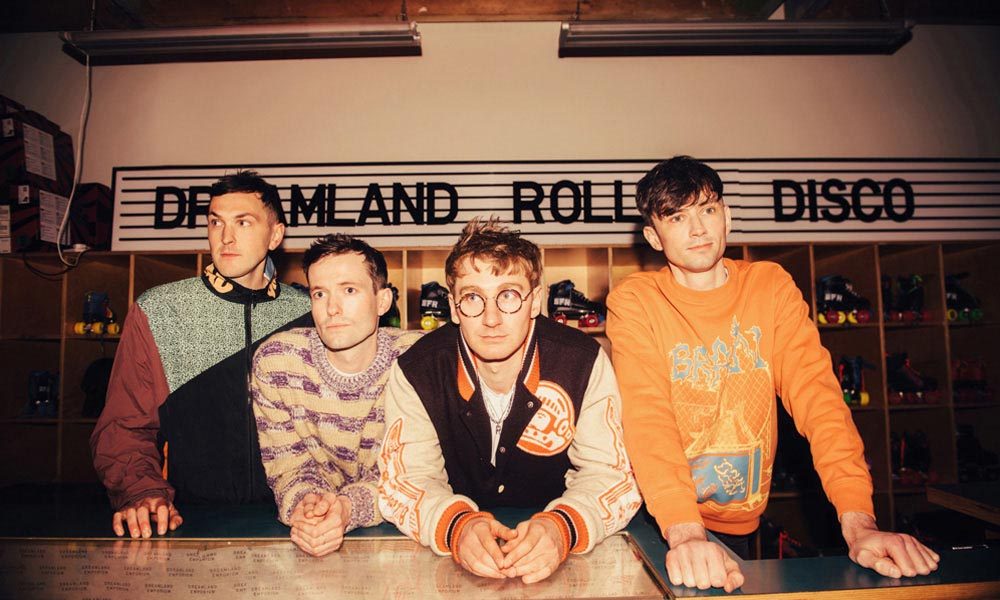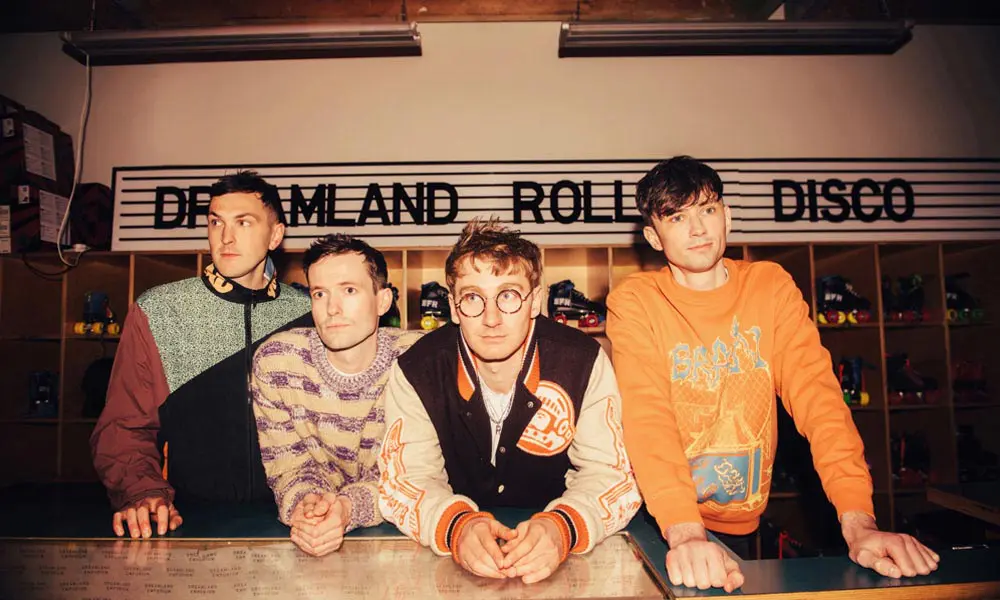 Glass Animals have announced their North American "Dreamland Tour." The run kicks off August 30th in Lewiston, NY and takes the band across North America well into 2022.
The North American 'Dreamland' Tour arrives in addition to Glass Animals  already sold out UK tour dates, previously announced Red Rocks shows, and confirmed festival performances at Bonnaroo, Life Is Beautiful, and Outside Lands. Fans can purchase tickets on Thursday, May 6th at 10am local time through the band's official website.
In addition to announcing the 'Dreamland' Tour, Glass Animals was selected as 2021 Billboard Music Awards finalists for Top Rock Song "Heat Waves" and Top Rock Album, Dreamland. This is the first time the band has been recognized by the BBMAs. The Billboard Music Awards Live will take place Sunday, May 23rd at 8pm EST/5pm PT on NBC.
Earlier this month, Glass Animals performed "Heat Waves" on The Tonight Show Starring Jimmy Fallon, where the band took over Margate's Dreamland Theme Park and brought it back to life with an electrifying performance. In addition, they performed on The Ellen Degeneres Show, where they took over a skate rink and used fan submitted footage to fill the television screens behind their performance.
Glass Animals: Heat Waves | The Tonight Show Starring Jimmy Fallon
"Heat Waves" is taken from Glass Animals' critically acclaimed third album Dreamland released last summer and this week was certified Platinum in the US. Neary a year since its release, the song continues to grow globally across streaming platforms and on radio charts. Amassing over 450 million global streams to date, "Heat Waves" peaked at No.1 on the Alternative Radio Chart for 3 consecutive weeks, a first for Glass Animals in their career.
The track currently sits in the Top 20 on the Top 40 Radio Chart and is making similar moves at Hot AC and AAA. "Heat Waves" held the No.1 spot on the ARIA Official Singles Chart in Australia for six consecutive weeks, marking the band's first #1 single globally and in their release history. Last week, it hit a new peak on Spotify's Global Top 50 Chart at #25. With over 2.5 million global adjusted single sales, the song has amassed 2 million daily streams and received 16 million views of the video on YouTube. Glass Animals recently hit a new Spotify monthly listener peak of 17.2 million, surpassing the likes of Tame Impala, Gorillaz, The 1975 and The Strokes.
Since its initial release last June, "Heat Waves" has experienced a global rise in support. Having originally resonated with Glass Animals fans, word quickly spread, and the track started getting healthy traction at radio globally. Next came a sync placement on FIFA, which opened up a whole new audience and helped the track begin to climb charts all over the world. "Heat Waves" most notably was then crowned number 1 on Triple J's Hottest 100 – an accolade not given to a UK band since 2009 with previous winners including Kendrick Lamar and Billie Eilish. A third surge in attention came more recently with an organic Minecraft affiliation, whereby the YouTuber LoverFella (2.3M subscribers) rebuilt a Glass Animals fan's base and surprised her with a meet and greet with the band who were waiting inside. . Dave Bayley recently sat down to chat about the track's creation with Hrishikesh Hirway on the coveted Song Exploder Podcast.
Glass Animals' album Dreamland entered UK charts on its opening week at No.2 (their highest ever scoring chart position, a massive 21 spots above their last album, Mercury Prize nominated How To Be A Human Being) and charted inside the top 10 in the US, Australia, New Zealand and Ireland. The album clocked up 160 million streams in its first week of release.
Glass Animals US 'Dreamland' Tour includes the following dates:
2021:
August 30 – Lewiston, NY Artpark
August 31 – Brooklyn, NY Prospect Park Bandshell
September 1 – Pittsburgh, PA Stage AE
September 3 – Manchester, TN Bonnaroo
September 4 – Charlotte, NC Charlotte Metro Credit Union Amphitheatre
September 5 – Wilmington, NC Riverfront Park Amphitheater
September 7 – St. Augustine, FL St. Augustine Amphitheatre
September 8 – Atlanta, GA Coca-Cola Roxy
September 9 – Birmingham, AL Avondale Brewing Company
September 11 – Houston, TX White Oak Music Hall
September 12 – Austin, TX Moody Amphitheater at Waterloo Park
September 13 – Irving, TX The Pavilion at Toyota Music Factory
September 15 – Phoenix, AZ Arizona Federal Theatre
September 17 – Las Vegas, NV Life is Beautiful Festival
September 18 – Los Angeles, CA Hollywood Forever Cemetery
September 22 – Kansas City, KS Azura Amphitheater
September 24 – Columbus, OH EXPRESS LIVE! – Outdoor Amphitheater
September 27 – Richmond, VA Virginia Credit Union LIVE!
September 28 – Philadelphia, PA Skyline Stage @ The Mann
September 29 – Boston, MA Leader Bank Pavilion
October 1 – Cleveland, OH Jacobs Pavilion at Nautica
October 2 – Detroit, MI Michigan Lottery Amphitheatre at Freedom Hill
October 28 – Santa Barbara, CA Santa Barbara Bowl
October 29 – San Francisco, CA Outside Lands Festival
2022:
March 8 – Portland, OR Keller Auditorium
March 10 – Vancouver, BC Doug Mitchell Thunderbird Sports Centre
March 11 – Seattle, WA WaMu Theater
March 13 – Salt Lake City, UT The Union
March 14 – Denver, CO The Mission Ballroom
March 16 – Madison, WI The Sylvee
March 17 – Minneapolis, MN The Armory
March 18 – Chicago, IL University of Illinois at Chicago – Credit Union 1 Arena
March 20 – Milwaukee, WI Riverside Theater
March 21 – Indianapolis, IN Murat Theatre
March 22 – Louisville, KY The Louisville Palace Theater
March 23 – Saint Louis, MO The Factory
March 28 – Asheville, NC Thomas Wolfe Auditorium
March 29 – Washington, DC The Anthem
April 1 – Toronto, ON TBD
April 3 – Montreal, QC MTELUS
June 14 – Morrison, CO Red Rocks Amphitheater
June 15 – Morrison, CO Red Rocks Amphitheater.