Glass Animals Make Late Night Debut On 'Jimmy Fallon'
The band took over the empty Dreamland Theme Park in Margate, England, and utilized drone technology for an unforgettable performance.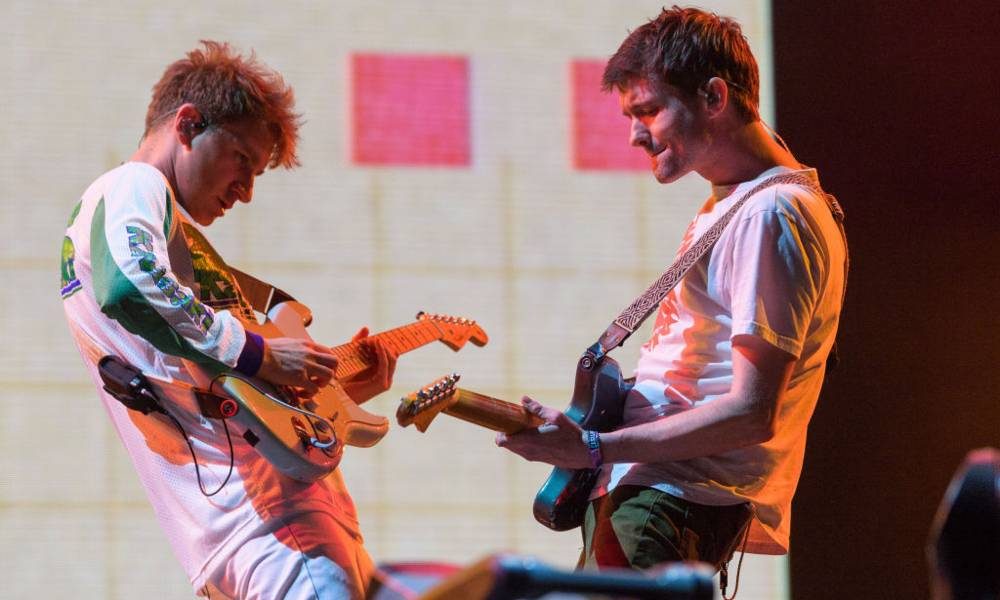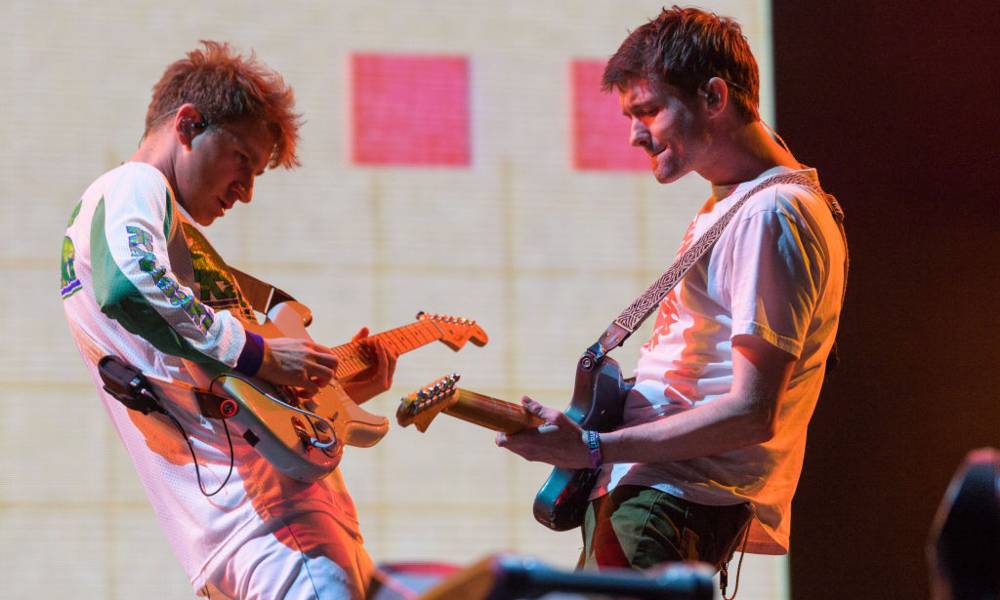 Last night, Glass Animals performed their global smash hit "Heat Waves," from their third studio album Dreamland, on The Tonight Show Starring Jimmy Fallon.
Performing the song for the first time ever on late-night broadcast television, the band took over the empty Dreamland Theme Park in Margate, England. The performance utilized drone technology and brought the aptly named theme park back to life with an electrifying performance of the track.
Following the massive success of the single, the UK psych-pop group released a new version of the single featuring rapper iann dior. Amassing almost 400 million global streams to date, "Heat Waves" peaked at No.1 on the Alternative Radio Chart for 3 consecutive weeks, a first for the band in their career.
The song features an infectious chorus and the beginning-of-summer energy so many experience as the days turn warmer. Billboard chose the song as an early contender for "2021 Song of the Summer," while V Magazine praised the remix saying, "dior's cameo is short and sweet, enough to imbue the song with a different flavor without letting it overtake the original."
Glass Animals recently announced their safe return to live touring (following all COVID precautions) with the UK leg of the 2021 Dreamland Tour this fall. Shows have already sold out in London, Dublin, Glasgow, and more, with new dates added this week.
Tickets are available here. Since its initial release last June, "Heat Waves" has experienced a global rise in support. Having originally resonated with Glass Animals fans, word quickly spread, and the track started getting healthy traction at radio globally.
Next came a sync placement on FIFA, which opened up a whole new audience and helped the track begin to climb charts all over the world.
After the staggering success of "Heat Waves," it would only make sense for them to bring their energetic live performance to late night.
Glass Animals' Dreamland is out now. Purchase it here.