Glastonbury Festival Teases 'Live At Worthy Farm' Project
A cryptic video was shared on the festival's social media accounts.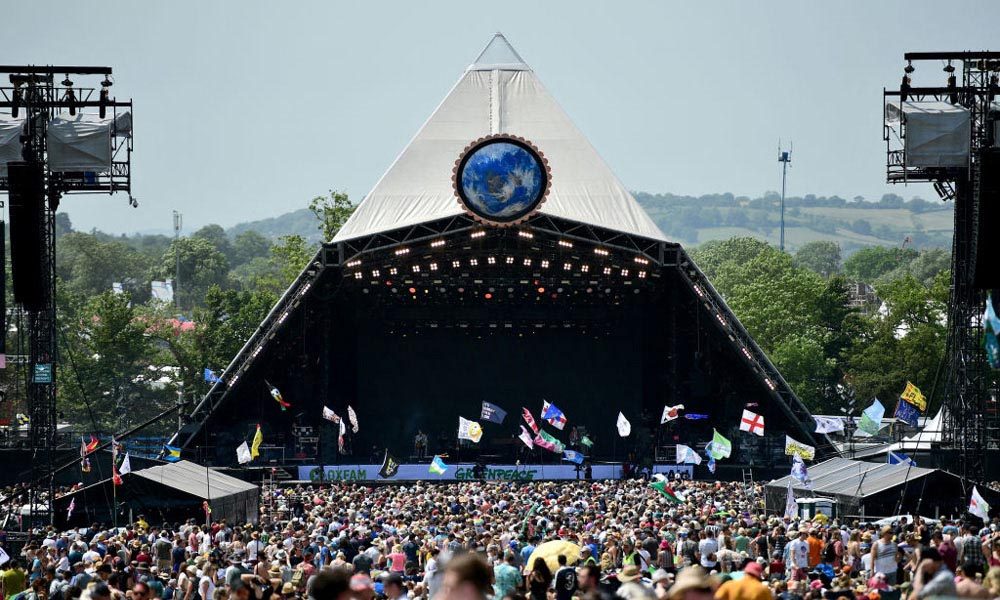 Organizers of Glastonbury Festival have teased an upcoming project with the hashtag Live At Worthy Farm. In the cryptic 15-second video shared to the festival's social media accounts, flashing lights illuminate Stone Circle, an area on the festival grounds. A glitchy, bass-heavy audio plays over the dark video before ending on a shot of #LiveAtWorthyFarm.
#LiveAtWorthyFarm pic.twitter.com/5z2qIW3Hfa

— Glastonbury Festival (@glastonbury) March 29, 2021
Glastonbury Festival co-organizer Emily Eavis recently applied for a license that would allow for a concert to be held on Worthy Farm in September, though an official confirmation is still pending. "Of course, we've no idea yet whether we'll able to do that, but we wanted to get the application in to be in with a chance," she wrote on Instagram. "Unlikely we'll have any news for a couple of months – but will let you know right here when we do."
The festival faced cancellation in 2020 due to the COVID-19 pandemic, and back in January, the 2021 gathering of the event was canceled as well. "In spite of our efforts to move Heaven & Earth, it has become clear that we simply will not be able to make the festival happen this year," Michael and Emily Eavis shared in a statement. "We are so sorry to let you all down."
While the festival is expected to make a safe return in 2022, along with other postponed festivals like Coachella, Glastonbury's organizers are working to find a way to appease fans in the interim.
Following the announcement of the festival's latest cancellation, Eavis told The Guardian that "A lot of big artists have been in touch offering to perform for us at the farm, so we're doing everything we can to make that happen."
This would most likely be presented in the form of the now-familiar live-streamed concert performances. "We would love to build a show that can be watched at home by people all over the world, and of course it would be a useful way for us to make some very welcome income," she added.
Revisit the best Glastonbury performances: 30 History-Making Festival Highlights.