Fellow Country Stars Mourn Grand Ole Opry Member Stonewall Jackson
Jackson had No.1 country hits with signature songs 'Waterloo' in 1959 and 'B.J. The D.J' in 1964.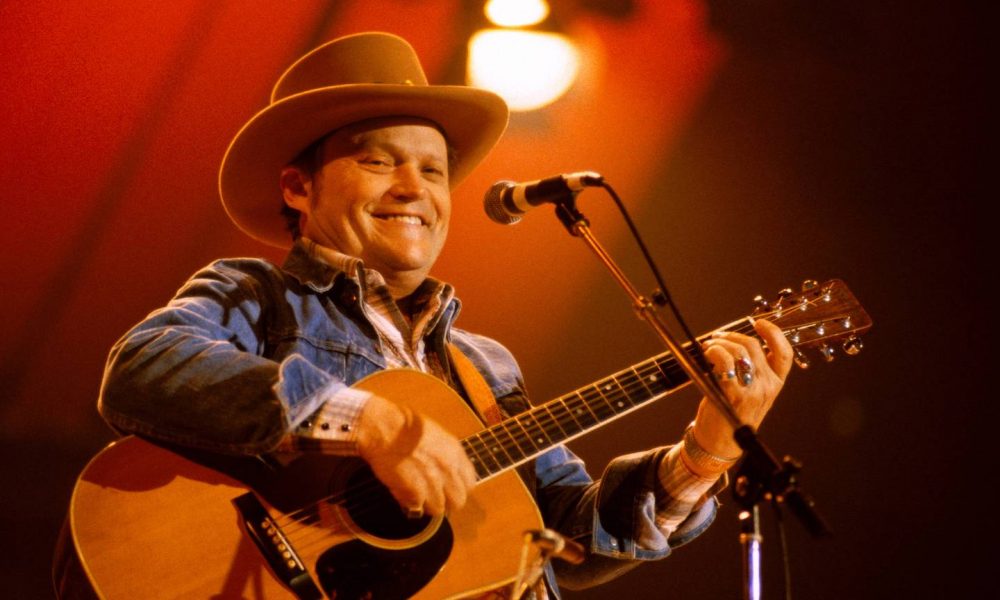 Stonewall Jackson, the singer, writer and guitarist from North Carolina who placed 44 singles on the US country chart between 1958 and 1973, died early yesterday (4) after fighting vascular dementia. He was 89.
Grand Ole Opry member Jackson's signature hits included "Waterloo," which topped the country listings for five weeks in 1959, and "B.J. The D.J.," which reached No.1 early in 1964. His other Top 10 entries included his initial hit "Life To Go," written by George Jones, 1967's "Stamp Out Loneliness," and his 1971 country version of Lobo's pop smash "Me and You and a Dog Named Boo."
Fellow country stars and colleagues were quick to praise Jackson and his contribution to country history. Lee Greenwood said: "The Grand Ole Opry has always been a place of fellowship for all artists and I am saddened to hear of Stonewall's passing. Although Stonewall and I never recorded or performed together outside of the Opry, his songs have had and always will have a lasting impact on country music. Stonewall will be missed."
David Frizzell added: "I first met Stonewall in the late 50s right before I went into the Air Force while working with my brother Lefty. Stonewall was always a lot of fun to be around and I enjoyed hearing him sing all his hit songs on the package shows. It was always an honor to be on the same stage with him."
'Country music royalty'
Joe Bonsall of the Oak Ridge Boys noted: "Saddened to hear of the loss of one of the honky-tonk heroes of the 50s and 60s, Grand Ole Opry member Stonewall Jackson went home today. Rest easy sir." Janie Fricke said: "I had never met Stonewall, but I'll say – as a favorite of country music and considered country music royalty, the image and style of Stonewall will always be honored and respected."
Also mourning his passing was T.G. Sheppard, who reflected: "So sad to hear of the great Stonewall Jackson's passing. I had the pleasure of working some concerts with Stonewall when I was just starting out on my career. He always lit up each and every room he walked into. He was truly one of the great Legends and trailblazers of our industry. Gone but never forgotten!"
Born in Emerson, NC on November 6, 1932, Jackson served in the US Army as a teenager before spending five years in the US Navy. Still in his early 20s, he had his own log-trucking company in Georgia, joining the Opry in 1956. His remarkably consistent presence on the country charts throughout the 1960s and into the 70s also included such hits as "Why I'm Walkin'," "A Wound Time Can't Erase," "Leona," and "Don't Be Angry." His 1971 LP Recorded Live at the Grand Ole Opry was the first "live" recording to be released from the famed Ryman Auditorium.