Grand Ole Opry Launches Eight New Digital Series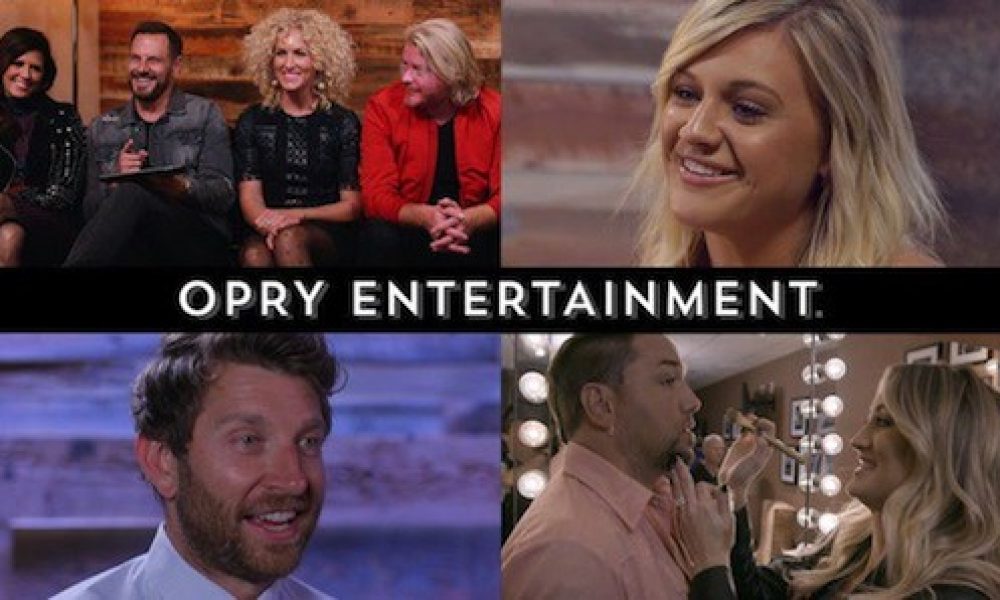 The venerable country radio institution the Grand Ole Opry has announced the launch of eight new digital series, to debut on the Opry's YouTube channel over the next four weeks. The shows will form a celebration of country music, its lifestyle and some of its biggest personalities.
The first in Opry Entertainment's series is Opry Look Back, due to launch this Sunday (30 July) with appearances by Opry members Little Big Town, as well as Kelsea Ballerini. The show will focus on artists' costume designs and style for their performances at the Opry, and the people and places that inspired those choices.
On 3 August, the second in the series will be What's In Your Bag?, as country celebrities reveal what they keep in their bags and purses. Guitar Hacks, debuting 8 August, will feature Keith Urban among other notable country guitarists, talking about their favourite tips and tricks on their instrument. Another Round, available from 12 August, has hosts Austin & Colin touring the best bars, restaurants and coffee shops in Nashville.
On 14 August, Radio Replay has artists talking about the last song they heard on their way to the Opry, while in Spotlight Beauty (17 August), stars open up about their beauty routines behind their images on and off stage. Better Half, from 19 August, features Shelly Brown, wife of country star Zac Brown, among the partners of famous musicians who have busy careers of their own. The series concludes on 25 August with Opry Icons, with Grand Ole Opry performance highlights and backstage interviews. 
Other shows in Opry Entertainment's roster in the coming weeks will include the news show The Set List and Opry Debut, documenting the first Opry appearances of various newcomers.
"The Opry has always been a broadcast property through various outlets," says Opry Entertainment President Steve Buchanan, "including terrestrial radio, network and syndicated radio, television, satellite radio and online audio streaming.
"It is only logical that we would continue to expand our production and distribution of content to incorporate digital video featuring artist-driven programming. Creating short-form episodic content allows us to create a broader relationship with both artists and fans."
Click here to explore our Little Big Town Artist Page.
Format:
UK English