H3000 Releases New Song, 'Flames'
H3000's self-titled album is out September 17.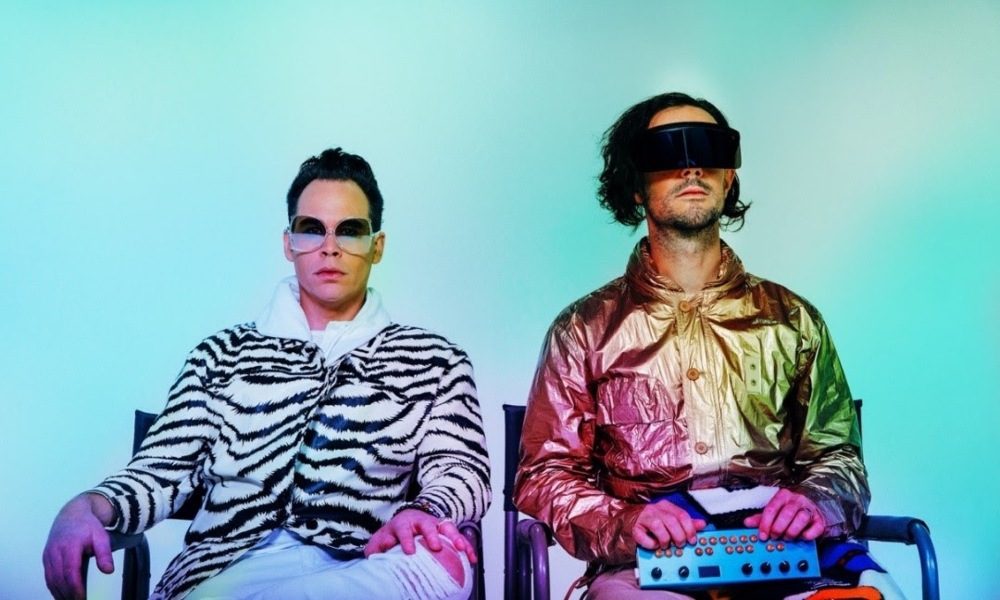 H3000, the new musical collaboration from Luke Steele (Empire Of The Sun, The Sleepy Jackson) and Jarrad Rogers (Charli XCX, Lana Del Rey) have released "Flames," the latest single from their forthcoming cosmic self-titled debut album, set for release on September 17 and available for pre-order.
Following the release of "July Heat," "Running," and "Human Heart," the newest single, "Flames" is shuddering, emotive and glitters like that perfect afternoon wave crashing upon the shore, swelling and building to become a feat of energy and emotion. Billboard named "July Heat" as one of the best new dance tracks, noting, "Together [Luke Steele and Jarrad Rogers] conjure the futuristic vibes of the year 3000, with their first single 'July Heat' giving an optimistic vision of the far-off future."
360 Magazine praised "Running," describing it as "an interesting electronic track that is simultaneously catchy but also beautifully surreal in its instrumentals."
"The light goes up in flames in front of me," Steele sings, "Then I know the way is clear." An ode to clarity and inspiration for the eternal at a time of confusion and murkiness, "Flames" is a necessary and timely piece of pop art.
"I love the fact that there's this mixed hope in 'Flames,'" says Rogers. "It picks you up, and lets you admit where something's at, and gives you some kind of hope — tells you it's gonna be okay. When someone goes to heaven there are always signs from them, affirmations, signals after they are gone, like lights flickering or the weather changing. That's what "the light goes up in flames" lyric is referencing — It's okay, it's beyond the future, beyond the world. It's eternal living now." With the perfect end of summer jam in "Flames," H3000 are gearing up to ascend into orbit this fall.
H3000 Tracklist:
1. July Heat
2. Running
3. Flames
4. Human Heart
5. Quicksand
6. Rest
7. Thought You Knew
8. Stay Looking At Me (vinyl exclusive)