Watch HAIM's Remote 'Tiny Desk' Performance
The sisters shared three songs off their forthcoming album, 'Women In Music Pt. III'.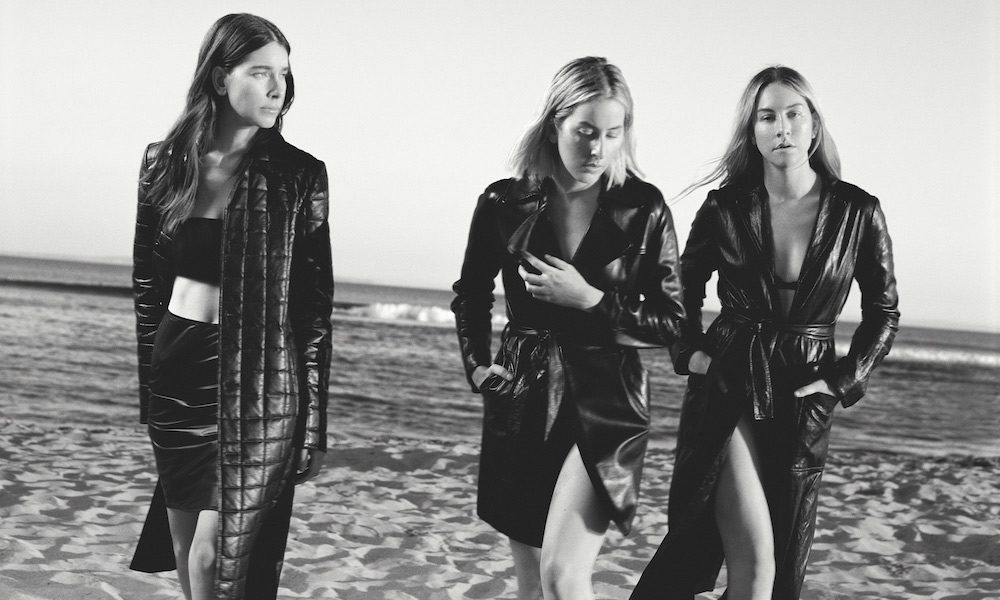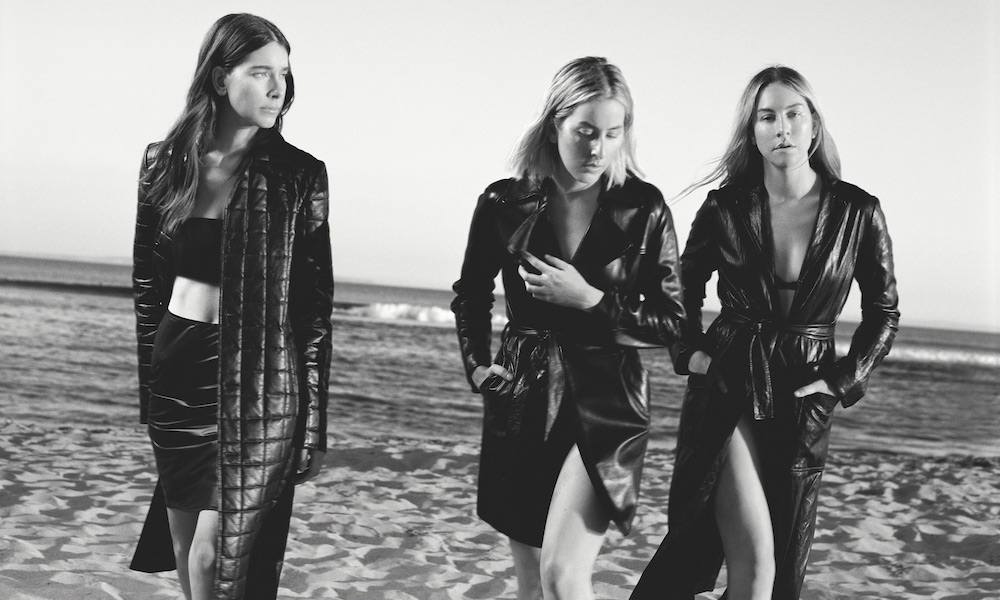 Joining remotely from each of their homes, Danielle, Alana and Este Haim performed three recent singles for NPR's "Tiny Desk (Home) Concert" series. The trio offered up plenty of their signature vocal harmonies as they sang 'The Steps', 'I Know Alone', and 'Summer Girl'. All songs come off HAIM's forthcoming album, Women In Music Pt. III, out 26 June via Polydor.
The stripped-down set began with 'The Steps'. Danielle helmed an acoustic guitar, Este played the bass and Alana played the electric guitar and bongos, while the trio switched over to synths for 'I Know Alone'. For 'Summer Girl', HAIM were joined remotely by saxophonist Henry Solomon.
Over the course of 11 months, the Grammy-nominated trio has rolled out six singles off their third studio album. In addition to the three songs performed today, the group has shared 'Now I'm In It', 'Hallelujah' and, most recently, 'Don't Wanna'. Officially announced in May, and originally due to street in late April, Women In Music Pt. III was postponed until June, amid COVID-19. Eagerly awaited by both fans and music critics alike, the album and has been cited as one of the most anticipated titles of 2020 by the likes of Pitchfork and Vulture. Upon hearing HAIM's initial singles, the latter outlet declared that "Danielle, Este, and Alana sound like they're completely in the zone".
Most recently, the trio took part in BBC Radio 1's virtual edition of "Big Weekend", where the sisters joined a remote line-up of performers that included Yungblud, Disclosure, Armand Van Helden and Niall Horan.
In May, meanwhile, HAIM performed 'Don't Wanna' on The Late Late Show With James Corden. When asked if the band would be sad to miss out playing shows around the album, Alana shared that, "I miss [touring] so much…When we were making this record we honestly envisioned it being played live." She added, "But when it's safe, we'll be there."
Listen to the best of HAIM on Apple Music and Spotify.
Format:
UK English