Halsey Shares Deluxe Version Of 'Manic' And New Video To Celebrate Her Birthday
The deluxe version boasts 11 additional tracks including studio recordings of "wipe your tears" and "I'm Not Mad," plus stripped-down versions of singles "3am," "Alanis," and "Interlude."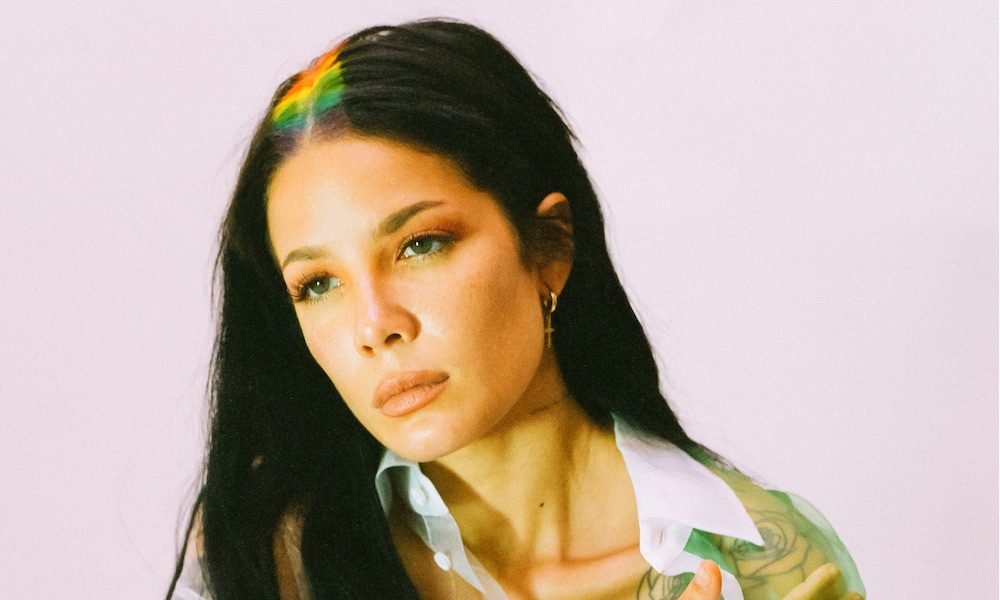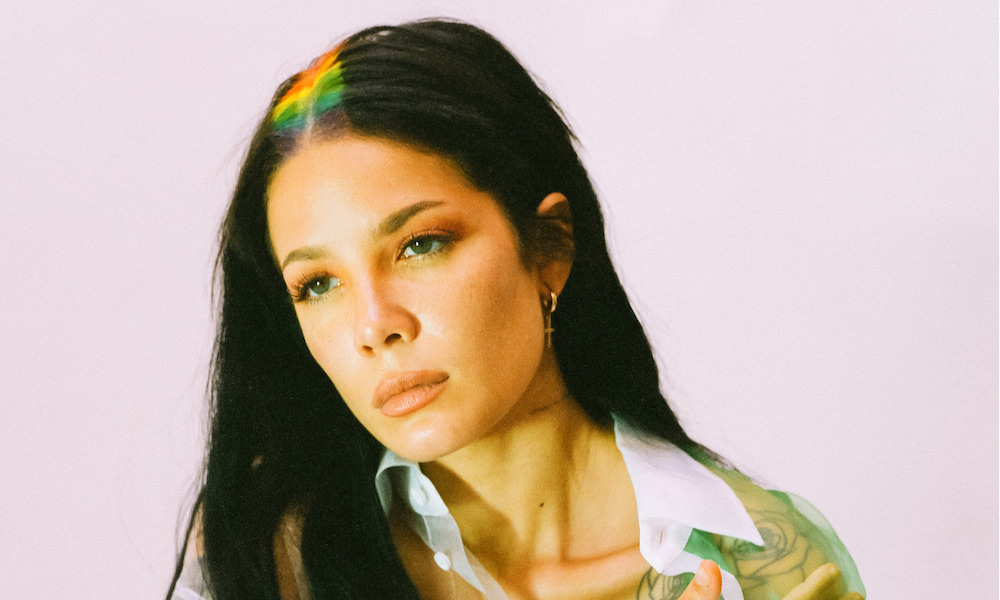 Genre-defying singer-songwriter Halsey rang in her 26th birthday by gifting her fans with a deluxe version of her chart-topping 2020 album Manic, along with a new music video for the single, "929"
The expanded, deluxe LP boasts 11 additional tracks including studio recordings of "wipe your tears" and "I'm Not Mad," plus stripped-down versions of singles "3am," "Alanis," and "Interlude."
The singer took to socials today to announce the new video for "929" writing, "Honoring the tradition of presents for you on my birthday. Here's a special music video for '929' you guys have made me who I am today."
Directed by Peter Donaghy, the visual opens with home movies projected unto a nursery wall as Halsey says in a voiceover, "I really was born at 9:29 a.m. on 9/29. You think I'm lying but I'm being dead serious / Okay, I'll prove it."
As the camera pans to more family home movies, she sings, "Well who am I? I'm almost 25 / Can't remember half the time that I've been alive."
Halsey - 929 (Official Video)
Manic was met with commercial and critical acclaimed when it was released back in January.
"Manic is Halsey's raw autobiographical portrait of the artist as a young mess, craving her share of love and tenderness in a hostile world," wrote Rolling Stone in their review. "Yet Halsey's Ashley Frangipane is a mess who's a hungrily ambitious artist seeing herself as a mirror for her entire generation."
The album debuted at No.2 on the Billboard 200 chart and the pop singer was recently named one of Time Magazine's "100 Most Influential People Of The Year."
The singer-songwriter and activist also recently teamed up with Machine Gun Kelly on the new pop-punk collaboration, "Forget Me Too."
Meanwhile, it was announced that Halsey has been cast in the forthcoming television series, The Player's Table. She will star in the series alongside actress Sydney Sweeney (Euphoria, The Handmaid's Tale), who also starred in the music video for her single "Graveyard."
More recently, Halsey picked up a nomination for "Best Female Artist" at the 2020 Billboard Music Awards, where she's up against Billie Eilish, Ariana Grande, Lizzo, and Taylor Swift.
The multi-talented singer is also releasing a book of poetry titled, I Would Leave Me if I Could, set to be released on November 10 via Simon & Schuster.
The deluxe edition of Manic can be bought here. See full tracklisting below
Disc 1
Ashley
clementine
Graveyard
You should be sad
Forever … (is a long time)
Dominic's Interlude
I HATE EVERBODY
3am
Without Me
Finally // beautiful stranger
Alanis' Interlude
killing boys
SUGA's Interlude
More
Still Learning
929
Disc 2
wipe your tears
I'm Not Mad
Be Kind
Without Me (feat. Juice WRLD)
Without Me (ILLENIUM Remix)
Graveyard (Acoustic)
You should be sad (Acoustic)
Alanis' Interlude (Stripped)
Without Me (Stripped)
Graveyard (Stripped)
3am (Stripped)