How Hip-Hop Heroes Migos Have Matched Beatles On Hot 100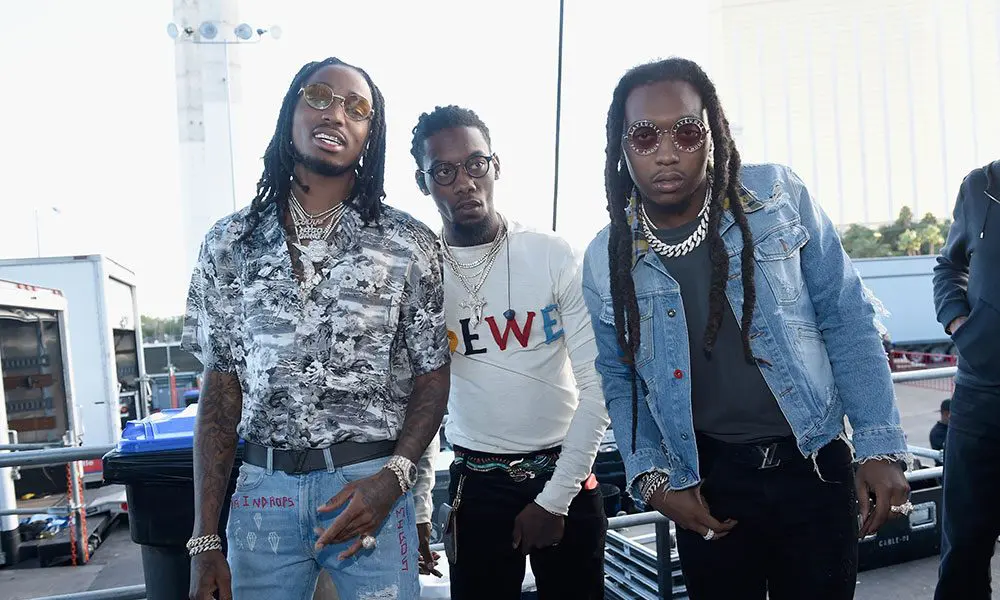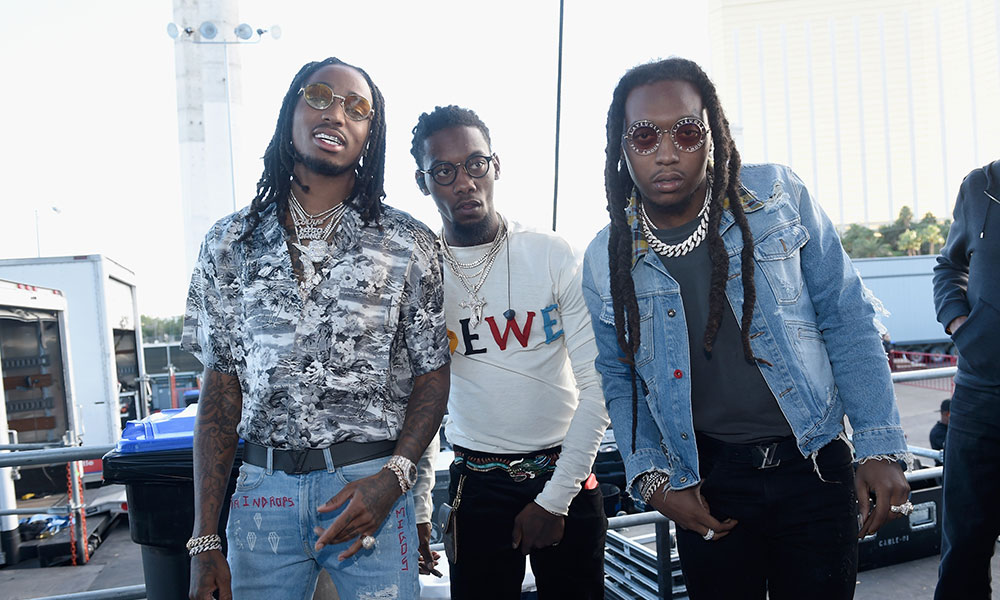 Hip-hop trio Migos have drawn level with The Beatles as the group with the most simultaneous entries on the Billboard Hot 100. As their Quality Control/Motown/Capitol album Culture II enters the Billboard 200 at No. 1 with equivalent album units of 199,000, according to Nielsen Music, they have no fewer than 14 tracks on the Hot 100, the same number achieved by The Beatles in April 1964.
The highest concurrent track tally for any artist, solo, duo or group, is held by Drake, who had a dizzying 24 on the Hot 100 of 8 April 2017. But as Billboard reports, among groups alone, the 14-song record had been held by The Beatles for 54 years, with no other collective managing more than nine at once, as the Glee Cast did in February 2011.  
In the case of both Drake and Migos, the chart domination recognises the fact that any track from an album is eligible for the Hot 100, whether it's an official single or not. Similar methodology allowed all 16 tracks from Ed Sheeran's ÷ (Divide) to enter the Official Charts Company's UK singles countdown in the same week in January 2017.
Migos - Stir Fry (Official Video)
Migos' achievement comes with 13 songs from Culture II and another as featured act on Gucci Mane's 'I Get The Bag.' Three tracks land in the top 20, with 'Motorsport,' featuring Nicki Minaj and Cardi B the highest-ranked at No. 8; 'Stir Fry' is at No. 12 and 'Walk It Talk It,' featuring Drake, at No. 18.
The Beatles' achievement, of course, was significantly different in that it came in the era when physical singles were the only measurement of chart popularity. It came on 11 April 1964, some two months after their American invasion officially began with their debut on The Ed Sullivan Show, and the week after their famous lockout in which they had all of the top five titles on the Hot 100.
On that 11 April chart, the Liverpool group were at No. 1 with 'Can't Buy Me Love,' No. 2 with 'Twist and Shout' and No. 4 with 'She Loves You,' with two other titles in the top ten and nine more in the top 100.
Explore our Beatles Artist Page.
Format:
UK English