INXS' Ultra Rare Remixes Package 'Dekadance' To Make Official Vinyl Debut
The compilation was originally available only on cassette with six different covers, one for each band member.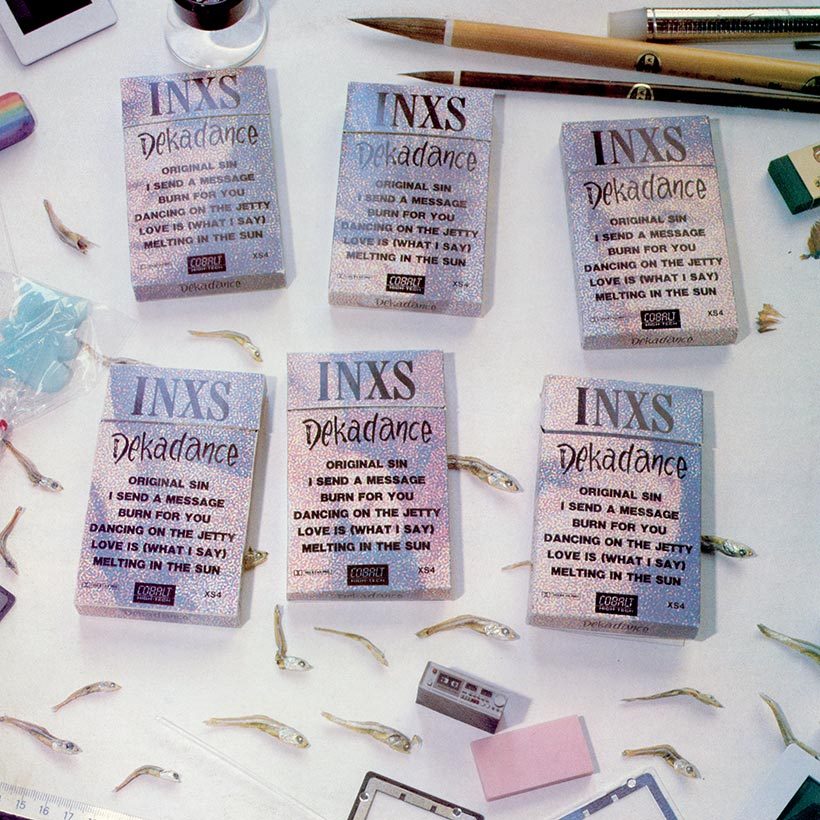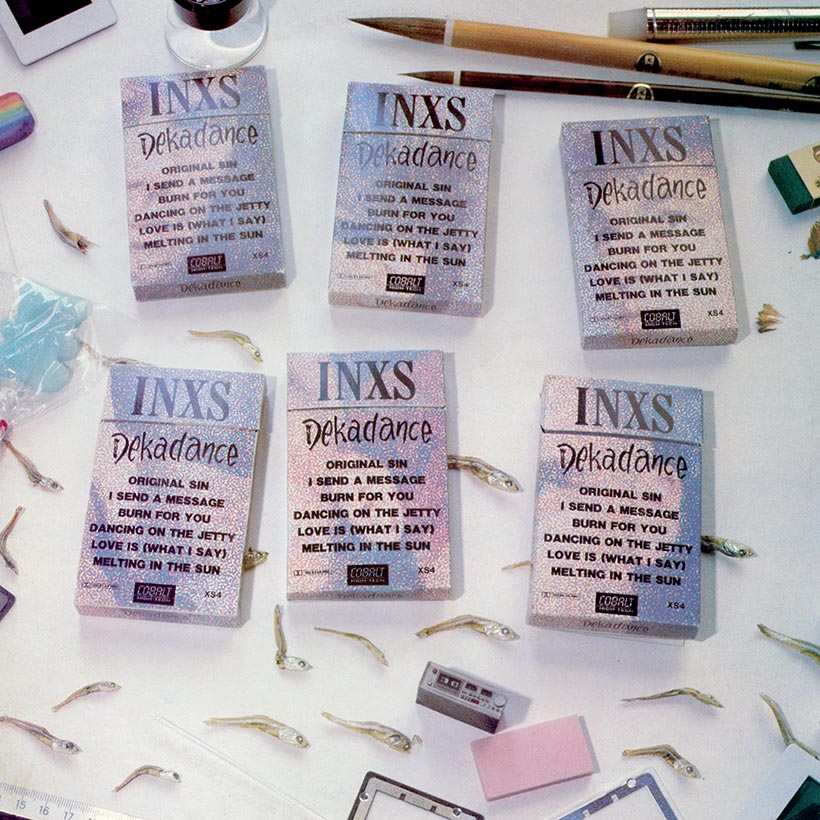 Marking the 35th Anniversary of INXS' acclaimed The Swing, 6th September sees the long-awaited return of the album's ultra-rare seven-track remix collection, Dekadance with its first-ever official vinyl release through Petrol Records/Universal Music Group. 250 12" promos were made at the time, which now change hands for hundreds of pounds.
1984 was a breakthrough year for INXS. Their album The Swing had spent five weeks at #1 in Australia, and the band had started to make major inroads in the USA and Europe thanks to the Nile Rodgers produced single 'Original Sin'.
Back in 1984 to celebrate The Swing selling 250,000 copies in Australia, the band released Dekadance: a remix collection available only on cassette with six different covers, one for each band member.
The band gave the title Dekadance to two separate collections in as many years. 1984's version of Dekadance features six extended & re-mixed versions of songs from The Swing album; 'I Send A Message', 'Melting In The Sun' and 'Burn For You' which were remixed by Nick Launay, the Nile Rodgers remix of 'Original Sin', the 7" version of 'Dancing On The Jetty' mixed by band member Andrew Farriss which was released as the album's fourth single and a rare mix of 'Love Is (What I Say)' by long-time INXS producer Mark Opitz.
As a bonus track on the original cassette, there is a seventh song which wasn't taken from The Swing: a cover of the Nancy Sinatra/Lee Hazlewood duet 'Jackson' performed by the band together with Jenny Morris duetting with Michael Hutchence.
The 33 & 1/3 12" has been cut to a heavyweight 180g vinyl LP, featuring artwork replicated from the ultra-rare 12″ Dekadance promo gifted to Australian Radio stations in 1984.
Dekadance is out on 6 September. Scroll down to read the full tracklist and buy it here.
Dekadance:
'Original Sin'
'I Send A Message'
'Burn For You'
'Dancing On The Jetty'
'Melting In The Sun'
'Love Is (What I Say)'
'Jackson'
Format:
UK English