Watch James Bay's Historic Performance Atop The London Eye
Performing 'Chew on My Heart' for 'The Late Late Show with James Corden,' Bay became the first artist to film at The London Eye since its reopening.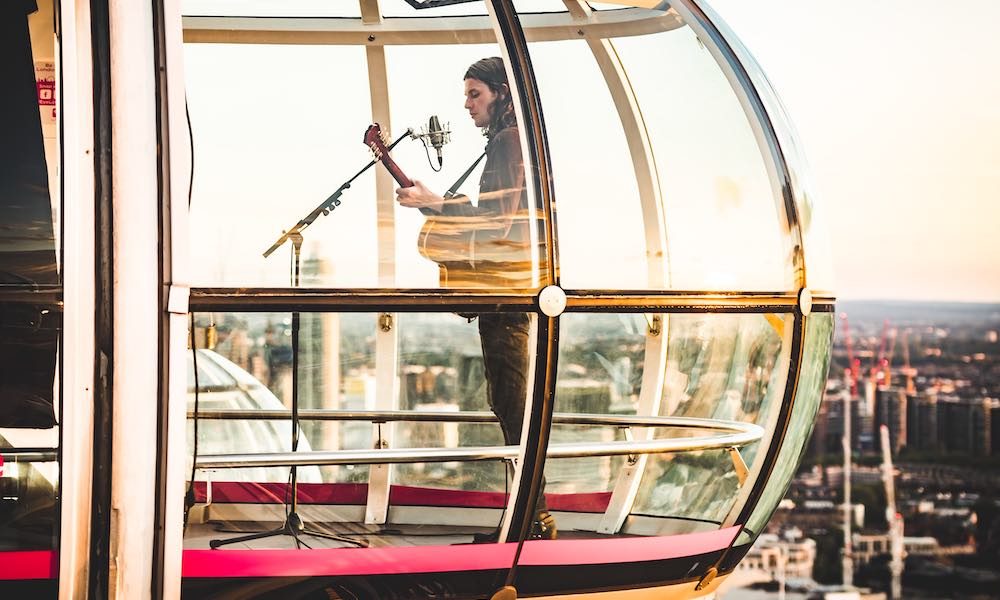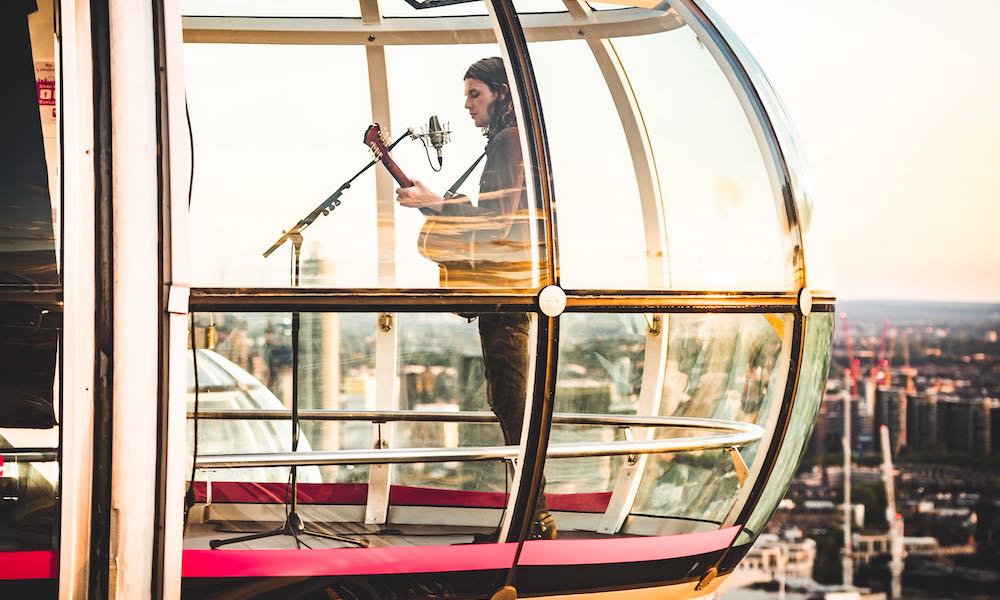 When James Bay was tapped to be a musical guest on The Late Late Show with James Corden, he decided to take advantage of his remote appearance by offering fans a particularly unique set – from the top of the London Eye. The British singer-songwriter, who performed his latest single, "Chew on My Heart," made history by becoming the first artist to film at the iconic London landmark since its reopening on August 1.
With its clear, individual pods, the London Eye – which turned 20 this year – could not be a more ideal location for a socially-distanced event. Bay, and each member of his band, performed in their own pods, all while the crew followed strict Covid-19 filming guidelines. When it came to Bay's dizzying segments, however, his pod remained paused at the top, 443 feet above London in the heart of the city's South Bank. A behind-the-scenes video offers a peek into the filming process.
In addition to his performance, the BRIT Award-winner chatted with Corden from his home. Bay spoke about everything from growing his hair back out (Elton John praised it at the Rocketman premiere) to his beloved Gibson acoustic guitar, which – much to his surprise – was custom-made for Bradley Cooper's character in A Star is Born.
Bay also discussed his forthcoming album, which he said is a tribute to his longtime girlfriend, Lucy. He shared that she is his "greatest critic, and she's the most honest in all the best ways that I absolutely need." Bay added that Lucy gave her full approval of "Chew on My Heart," which marks the first taste of Bay's third studio album.
The LP will follow 2019's Oh My Messy Mind EP, and 2018's Electric Light. The acclaimed LP, which Stereogum hailed as "a genuinely thrilling piece of work," was a best-selling title in the UK, peaking at No.2 on the album charts.
Most recently, Bay recorded sublime, acoustic covers of Oasis' "Don't Look Back in Anger" and Coldplay's "Trouble" for an Apple Music "At Home With" Session. The artist told Apple that during lockdown, he's spent much of his time listening to "all kinds of music. As a songwriter, I can't help listening to the mechanics of how songs have been written. Even if I'm listening just to enjoy, my brain just does it. I've enjoyed the time to study in that respect."
Listen to the best of James Bay on Apple Music and Spotify.