Listen To Jessie Reyez' Spotify Single, Watch 'Do You Love Her' Video
The single features a new version of 'Love In The Dark' and a cover of Drake's 'Take Care.'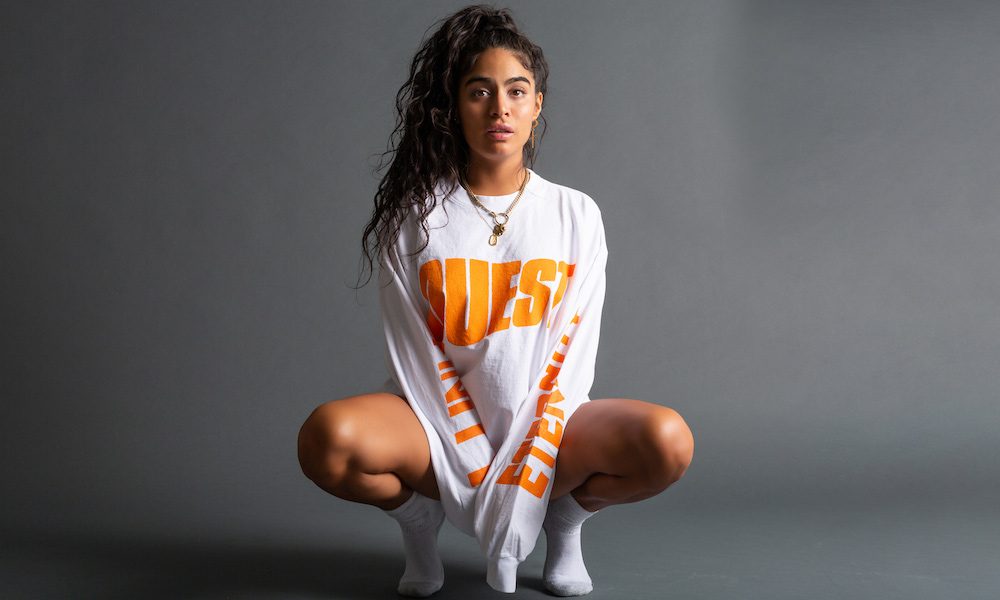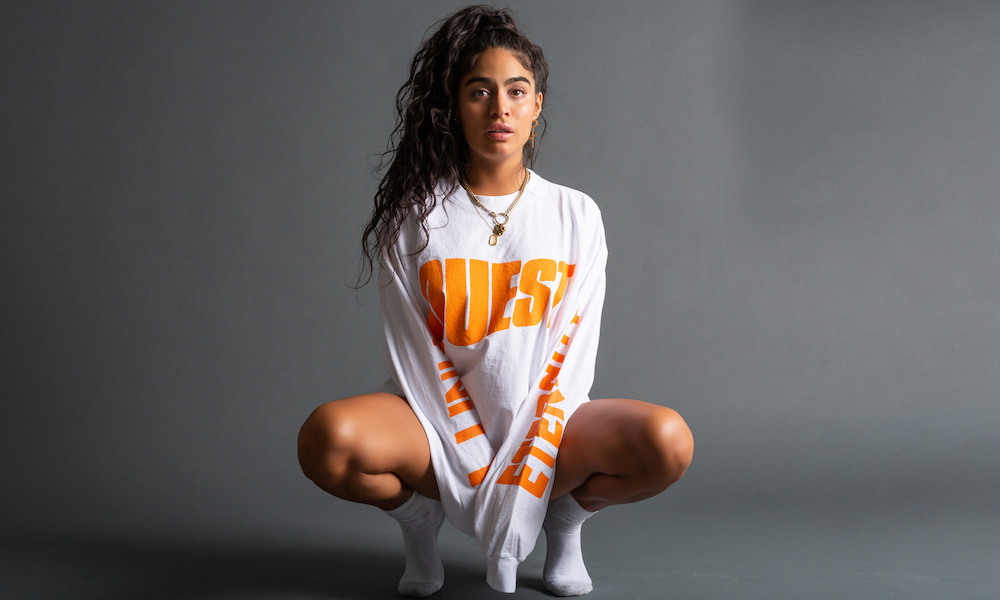 Canadian star Jessie Reyez has shared a new two-track release in the Spotify Singles series. It features a dramatically different, rock-oriented version of her 'Love In The Dark' ballad. The previous version was a single from her debut album Before Love Came To Kill Us, which came out in March on Island. Also included on the Spotify release is a piano-based rendition of her countryman Drake's 'Take Care.'
Rolling Stone has compared Reyez' version of the Drake song to Coldplay's 'Clocks,' complimenting its "steady four-chord piano hook; her vocals keep up nicely with Aubrey Graham's original flow."
Before Love Came To Kill Us reached No. 4 on the Billboard R&B album chart, and No. 13 on the Billboard 200. It also made No. 17 in Canada. The album, which featured a duet with Eminem on 'Coffin,' won widespread critical acclaim. Variety describing it as "extraordinary…a defining work from an exciting new star." For the UK's Daily Telegraph, it was "edgy fun with pitch-black humour masking real emotional content."
Clash Music said that the record "has a number of strong tracks and is an excellent debut. Jessie Reyez appears to be in total control of this record and shows off her versatility, as well as her rage." Pitchfork wrote: "What's most satisfying about Before Love Came to Kill Us isn't that Reyez whizzes across multiple genres — these days, who doesn't? — but the skill she displays at each. No matter the arrangement, she powers across it at full force."
Jessie Reyez - DO YOU LOVE HER (Lyric Video)
In a busy day for the Toronto-born 28-year-old, Reyez has also today released a lyric video for 'Do You Love Her,' the opening track from the album. She wrote the song with Fredrik Ball, Rui Afonso and Tim Suby. It was produced by Ball and Suby with Lazuli.
The deluxe edition of Before Love Came To Kill Us can be bought here.
Listen to the best of Jessie Reyez on Apple Music and Spotify.
Format:
UK English