Anthrax's Joey Belladonna Sings US National Anthem At NFL Game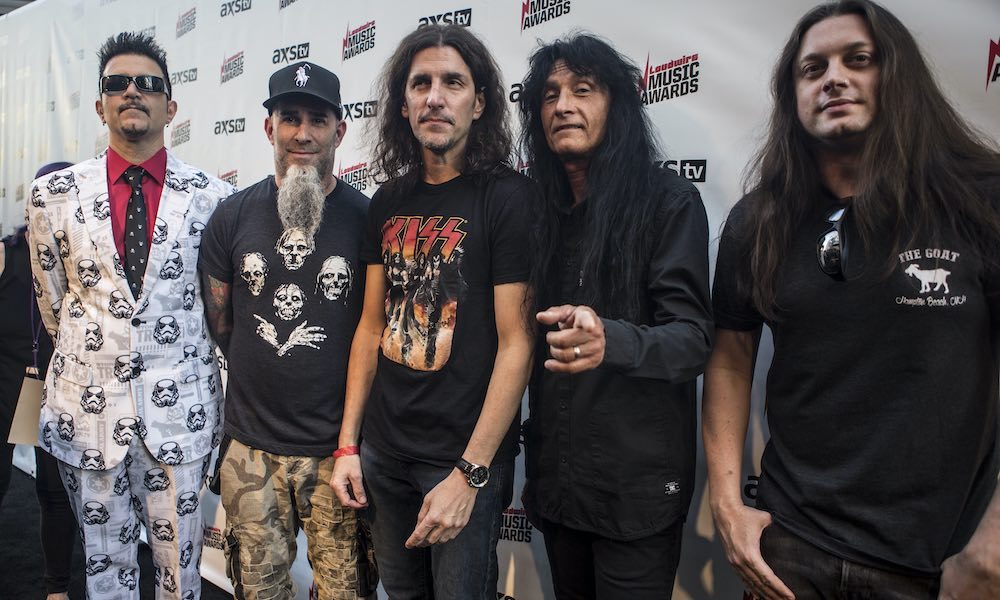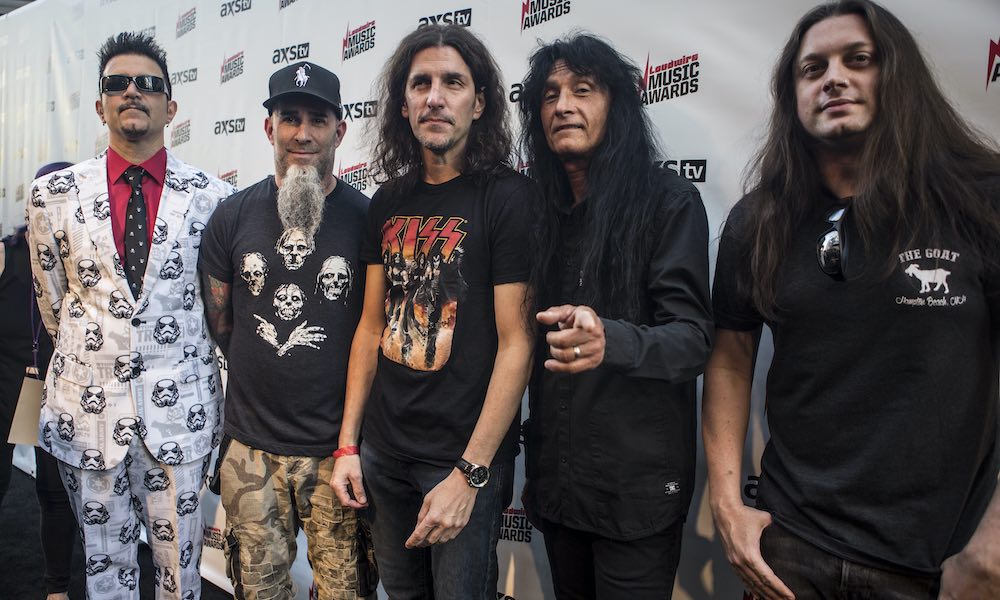 Anthrax vocalist Joey Belladonna delighted fans by performing the American national anthem in Buffalo, New York on the night of Thursday, 10 August. The NFL pre-season officially got underway as of Wednesday night (9 August) and the following night saw the Minnesota Vikings travel to Buffalo, NY to take on the Bills. As always, the National Anthem preceded the game and Anthrax's Joey Belladonna had the honour of singing.
The game took place at the Bills' home stadium, New Era Park, in Orchard Field, New York and was filled with a smattering of fans hoping to catch a sign that they Bills would finally be play-off bound this season. After an introduction from the stadium announcer, Joey Belladonna took the mic, mostly keeping true to the original version of the National Anthem. He extended the "Oh say does that star-spangled banner yet wave" lyric, which was met with rousing applause, only to reach into his upper register on "home of the free" for a short while, which again impressed the crowd.
Unfortunately for Bills fans, the Buffalo team was handed a loss in their first pre-season game as the Vikings bested them 17-10 with the Bills attempting a fourth quarter comeback, scoring their first touchdown of the game with 10 minutes left.
Earlier in 2017, Belladonna made another surprise appearance to sing an anthem of an entirely different kind during Anthrax's co-headlining run of shows with Killswitch Engage from March through to early May. The cover of Dio's classic song 'Holy Diver' is a staple in Killswitch Engage's set and Belladonna regularly joined them onstage as they honoured the legacy of Ronnie James Dio together.
Anthrax are back on the road with shows lined up for Central and South America in October and November 2017. The legendary thrash metallers travel to Mexico to play Knotfest in Touluca, on Saturday 28 October and at Metal Maya in Cancun on Sunday 29 October, before heading to Brazil to play Bar Opinião, Porto Alegre on Friday 10 November.
Explore Our Anthrax Artist Page
Format:
UK English