John Martyn, Playing In The Crypt For 150 People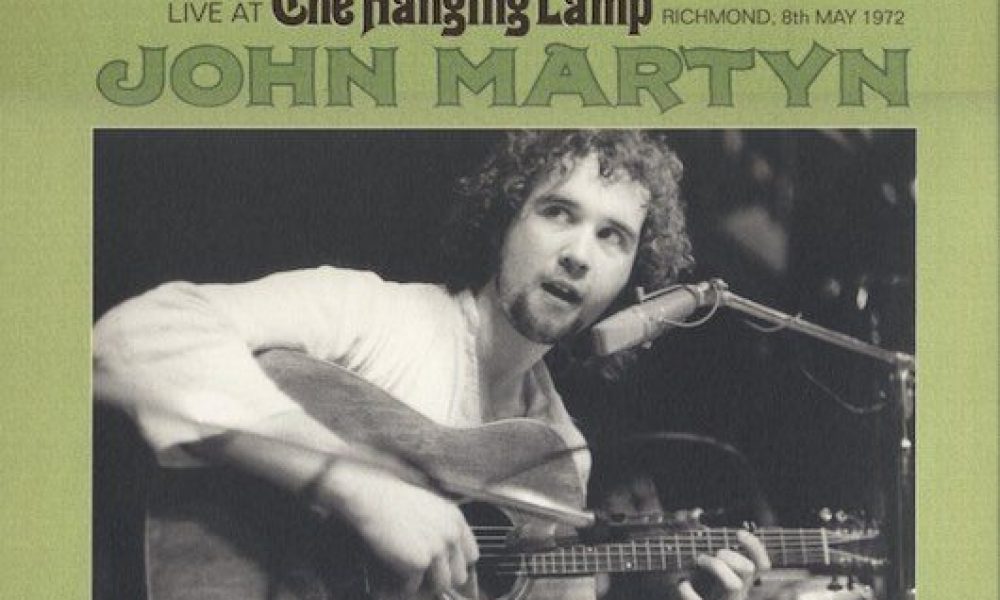 Island Records' seminal live recording from 1972 by John Martyn, which previewed his landmark 'Solid Air' album of the following year, is the Offer of the Week in the uDiscover Deluxe Audio Store.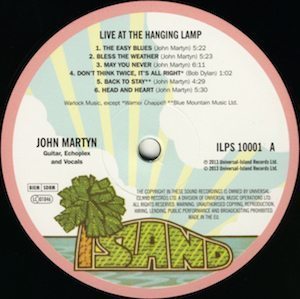 'Live At The Hanging Lamp' was recorded at the folk club of that name in the crypt of St. Elizabeth's Church, just off Richmond Hill, London in May of that year. The taping, which was made three months after the release of Martyn's 'Bless The Weather' album, was first made available in late 2013, both as part of Island's expansive 'The Island Years' box set and as an individual vinyl LP.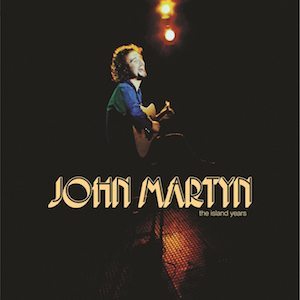 That 11-track disc is available this week with its price reduced from £19.99 to £7, and features the great singer-songwriter in fine form in front of an audience of just 150. Still only 23, he had started to expand his sound from the acoustic base of his early records to a more experimental style using his Echoplex effects unit.
As admirers sat on wooden benches in the crypt, John started on acoustic guitar but then plugged in and delivered a great set that included an eight-minute version of the Skip James blues song 'I'd Rather Be The Devil,' later to feature on 'Solid Air'; covers of 'Singin' In The Rain' and Bob Dylan's 'Don't Think Twice, It's Alright'; and 'Outside In,' a song which showed up on 'Inside Out,' the album that followed 'Solid Air.'
"This is going to be the last one," says Martyn on the Hanging Lamp recording, introducing 'Outside In.'" It's kind of a longish one though, and, er, it's just a poem. John Coltrane used it, used to sing. Someone else has used it in a song somewhere, Richie Havens used it in a song somewhere. And it's just a big long dirty bit with a poem in the middle."
'Live At The Hanging Lamp' is the fascinating sound of an artist developing before the very ears of his audience, and a vital component in understanding his early work.
Explore our dedicated John Martyn Artist Page
Format:
UK English