Hear Jon Batiste's Anthemic New Single, 'We Are'
The 'Late Show' bandleader and activist is joined by New Orleans' St. Augustine High School Marching 100 and the Gospel Soul Children on the poignant title track from his forthcoming album.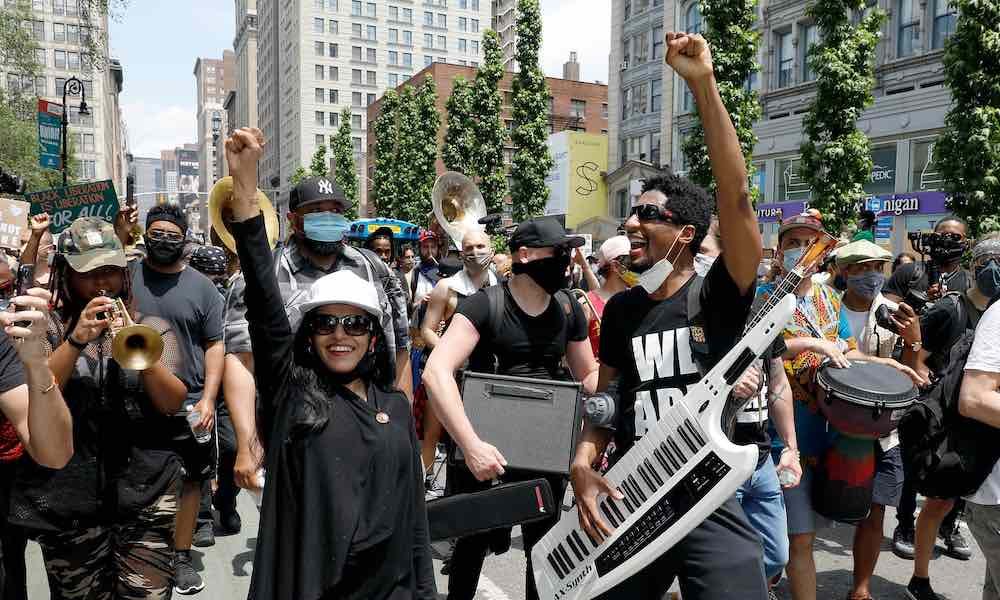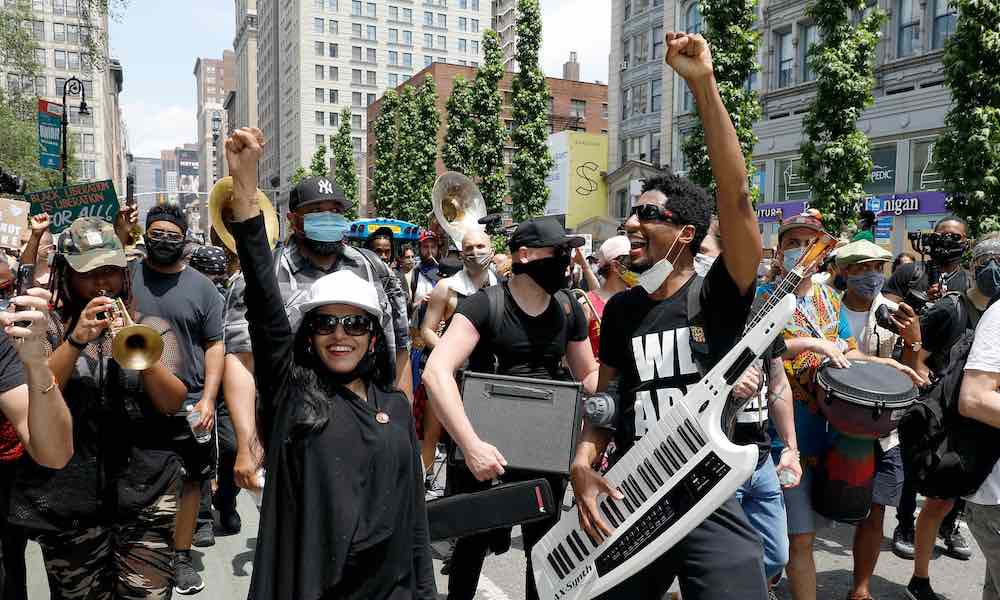 Grammy-nominated artist and activist Jon Batiste released the powerful title track from his forthcoming album, We Are today. The artist, who can be seen regularly on The Late Show With Stephen Colbert, where he shines as the bandleader, has been an integral voice during recent protests in New York.
For the first single off his forthcoming album, the New Orleans native enlisted the marching band from his alma mater, the St. Augustine High School Marching 100. He also joined forces with the New Orleans-based Gospel Soul Children choir. Sharing the song on Instagram today, Batiste said, "From its inception in 1951, [St. Augustine High School] was intended for the education of young Black men during a time when there was not an elite institution of its kind for high school students. The marching band is historic and a first of its kind as well, rivalling college level bands. This school has been a cornerstone in the community for decades."
On 6 June, Batiste led We Are: A Peaceful Protest March With Music, where he was followed by a brass band, dancers, musicians and an estimated 5,000 fellow New Yorkers. On The Late Show, Batiste spoke with Colbert, recalling that, "It was very special to see everyone come together and have people share in the fight, but also the celebration of Black people, and in solidarity with people doing it all across the world. And really in celebration of the fact that we're all human and we're all in this together."
Speaking to CNN, Batiste exclaimed, "Look at what we're doing. We're using music to bring people together of all races, of all genders – for Black lives…We have to fight apathy more than anything. And we have to fight for Black lives, and right now, if we don't do that, nobody will. We're the ones. WE ARE. We are the chosen ones. We can change this."
On Instagram, Batiste also spoke about the cover art for 'We Are': "It is a resurrection and a reimagining of the "I AM A MAN" protest poster used in the Memphis sanitation workers' strike of 1968. At the time the all-Black cast of sanitation workers in Memphis walked off the job, protesting horrible working conditions, abuse, racism, and discrimination by the city."
He continued that the strike "Would win the support of civil rights leader Martin Luther King Jr. – and lead to his assassination less than two months later. My grandfather was an activist around this same time and fought for better working conditions for the postal workers in Louisiana. You'll hear the voices of my grandfather and my two nephews, too. It's an amalgamation of my life, used to reflect on the moment we're in right now."
In addition to leading the Love Riot at Brooklyn's Barclays Center today, Batiste will appear tomorrow during the Sing For Hope partnership, in which he will perform for NYC nursing homes and VA hospitals at a safe distance, from the back of a flatbed truck. On Friday, 19 June, Batiste will host a rally with a variety of speakers and artists at New York's Grand Army Plaza.
'We Are' is out now and can be bought here.
Format:
UK English