Kathryn Williams To Release Limited Edition 'Anthology' Box Set In August
The twenty disc box package contains ten studio albums with accompanying bonus discs and two booklets.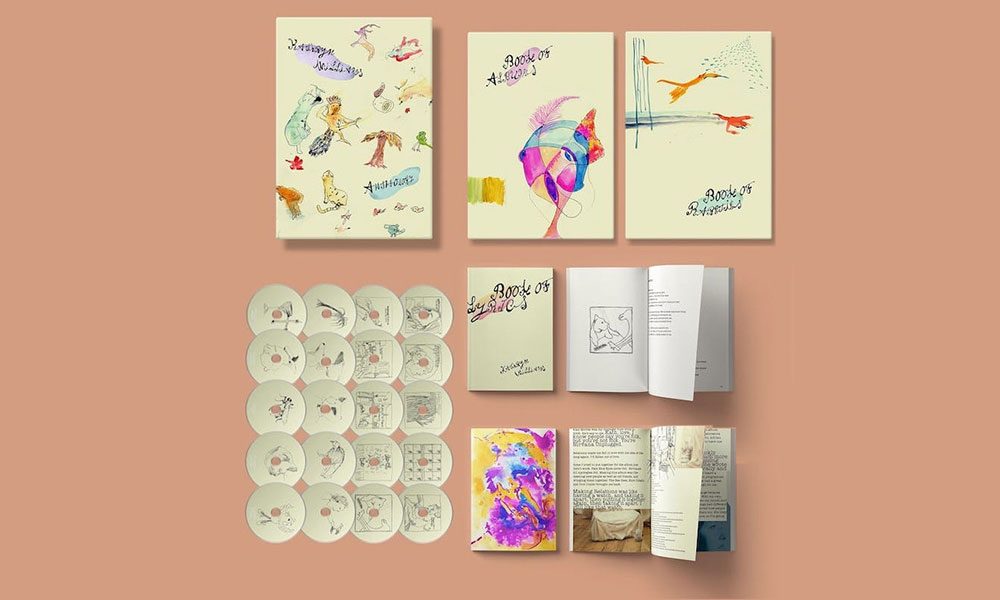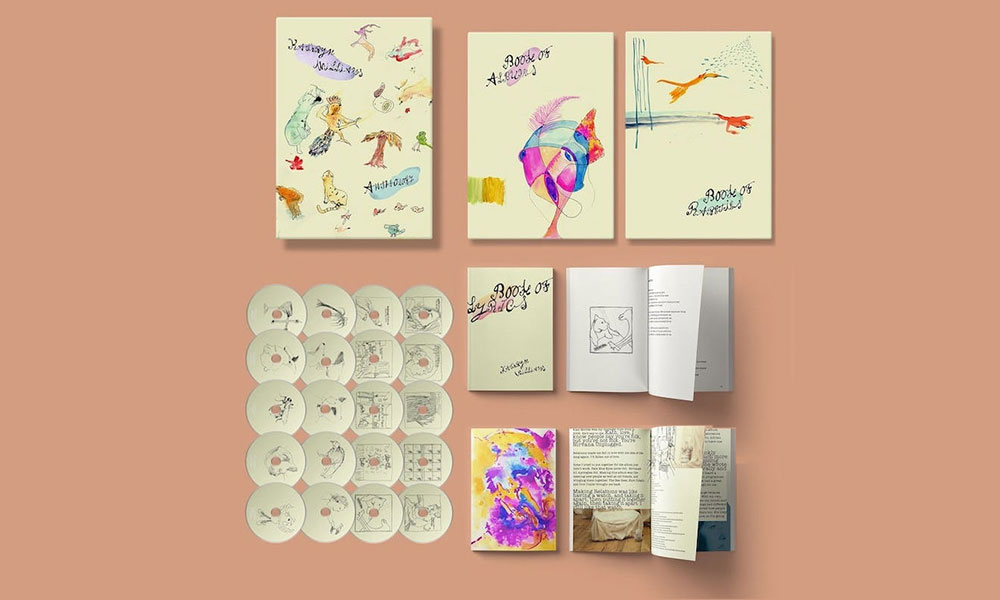 Mercury Music Prize-nominated singer-songwriter Kathryn Williams is set to release her new limited edition, career-spanning vinyl box set, Anthology, through One Little Indian/Universal Music on 30 August.
This twenty disc box set contains ten studio albums with accompanying bonus discs and two booklets featuring lyrics, memoirs and contributions. All artwork originates from various paintings and drawings by the artist.
When music fans speak of an artist's body of work, they tend to think of a handful of records stretched out across a handful of years. A changing industry and a focus on immediacy have done little to alter such notions, which makes Kathryn Williams something of an anomaly – releasing eleven full-length albums under her own name (and more with various side-projects) since her debut, Dog Leap Stairs, released in 1999 via her own label CAW Records.
Williams' reputation has grown and expanded as she's moved from one project to the next, from the breakthrough success of her Mercury Prize-nominated Little Black Numbers, all the way through to her Sylvia Plath tribute project Hypoxia, with the music taking in everything from dusty Americana to playful jazz re-workings and so much more besides.
While Kathryn Williams' best-known work is characterised by rich and honest song-writing, inspired by the greats – from Nick Drake and Tim Buckley to Joni Mitchell and beyond – she has continually been able to evolve as an artist because she's always looked outside of such genre boundaries.
Her debut record, Dog Leap Stairs, was recorded for just £80, urging Uncut to report that: "with a voice and songs like these, who needs a budget!" Williams' second record, Little Black Numbers, saw her reputation blossom, garnering significant critical praise and earning a shortlist nomination for the much-coveted Mercury Music Prize. Continuing her somewhat prolific release schedule, 2002 brought her third album, Old Low Light, which was swiftly followed in 2004 with Relations – a covers record which included subtle re-workings of Lou Reed, Neil Young and Kurt Cobain songs.
In 2006, Kathryn Williams worked with producer Kate St John (who would go on to produce 2010's The Quickening) to record Leave To Remain, Williams' sixth studio album and one that The Guardian claimed to be "both beautiful and intense, her best album yet". A couple of years later, Williams collaborated with Neill MacColl on Two, an album The Independent described as "a magical meeting of intuitive musical minds".
Her next offering The Quickening was warmly welcomed, with the BBC saying that it "reminds us that quietness can resound so loudly". This not only signified the third decade within which Williams had released a full-length album, but it also kick-started her relationship with One Little Indian Records. The iconic label would go on to release both follow-up records Crown Electric and Hypoxia; a striking collection of songs that were inspired by Sylvia Plath's 'The Bell Jar', which Clash Magazine hailed as a "spellbinding work of art".
Williams has compared the process of writing music to painting. She says, "I can do the sketches, but the painting is a different process. You'll never get the picture you'd imagined. But as long as you can go with it, then you'll be happy with it. It's frustrating, but that's how it is."
Beautifully designed and carefully constructed, the boxset brings together a collection of ten albums written and recorded over a period of sixteen years. A span of time that has seen recordings featuring Ed Harcourt and praise from the likes of Jude Rogers, Tom Robinson and Guy Garvey, exclaiming that she has "one of the loveliest voices on earth".
Anthology is out on 30 August and can be bought here.
Format:
UK English