Kay Flock And Fivio Foreign Team Up For 'Make A Movie'
The video was directed by RingRing Visuals.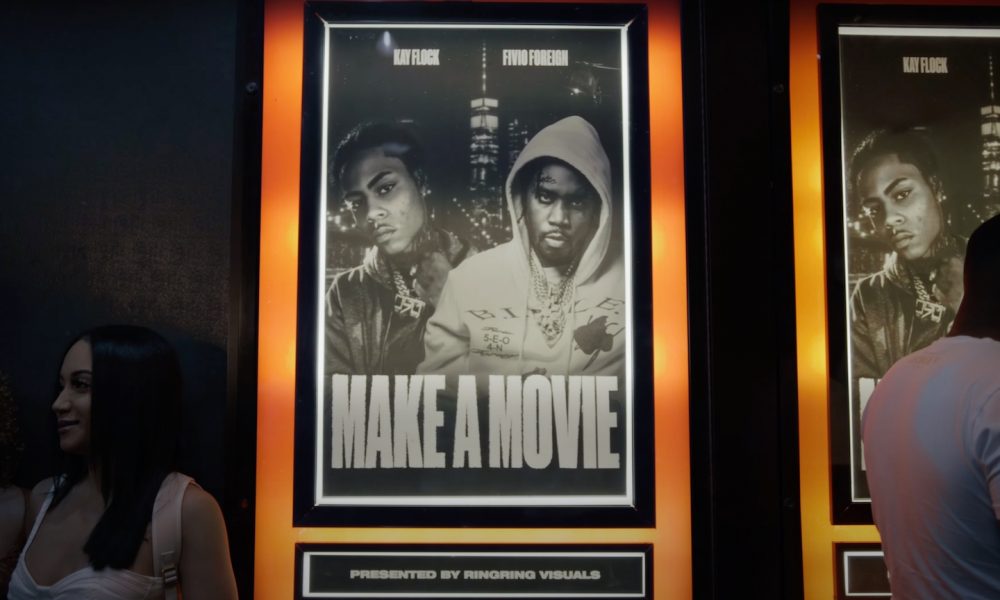 Bronx drill star Kay Flock collides with fellow Brooklyn drill veteran Fivio Foreign on the new single "Make A Movie."
Laced with smooth yet furious lyricism and palpable emotion, "Make A Movie" evokes the kinetic spirit of the Big Apple's booming drill scene. In the accompanying RingRing Visuals directed video Fivio Foreign rallies New York City for the drill movement.
Kay Flock - Make A Movie feat. Fivio Foreign (Official Video)
With production from A Lau and Elvis Beatz, "Make A Movie" traverses NYC's boroughs to unite Kay Flock with one of Brooklyn's leading lights, Fivio Foreign. Over somber keys and a dreamy vocal sample, Kay Flock flaunts his raw gruff delivery as he injects the track with fierce confidence. For his part, Fivio Foreign merges menace with reflection: "You know how I rock, you know how I come." "Make A Movie" has the potential to be another breakout hit in the mold of Kay Flock's Bronx anthem "Shake It."
That pummeling drill banger, which features quotable verses from Dougie B, Bory300, and the one and only hustler Cardi B, is a chart force with growing airplay. The New York Times called "Shake It," "A contemporary pop hit without forsaking the essence of drill," and PAPER deemed it, "A two-minute firecracker that sees one former NYC rising star pass the baton to another." The Elias Beats-produced single earned over 75 million streams and its energetic video hit nearly 30 million views.
In April Kay Flock teased his upcoming documentary, Brotherly Love: The Kay Flock Story. It offers an engaging glimpse at the 19-year-old artist behind the microphone. The accolades continue to rack up for Kay Flock with praise hailing from Pitchfork, No Jumper, and many more outlets labeling him an artist to watch. His rapid vigorous ascent to the upper echelons of hip-hop beyond drill music is unmatched. To date Kay flock has amassed over 435 million streams in only a year.