Keb' Mo' Set To Release New Album, 'Oklahoma', In June
Released by Concord Records, the blues star's new record features contributions by Rosanne Cash and Taj Mahal among others.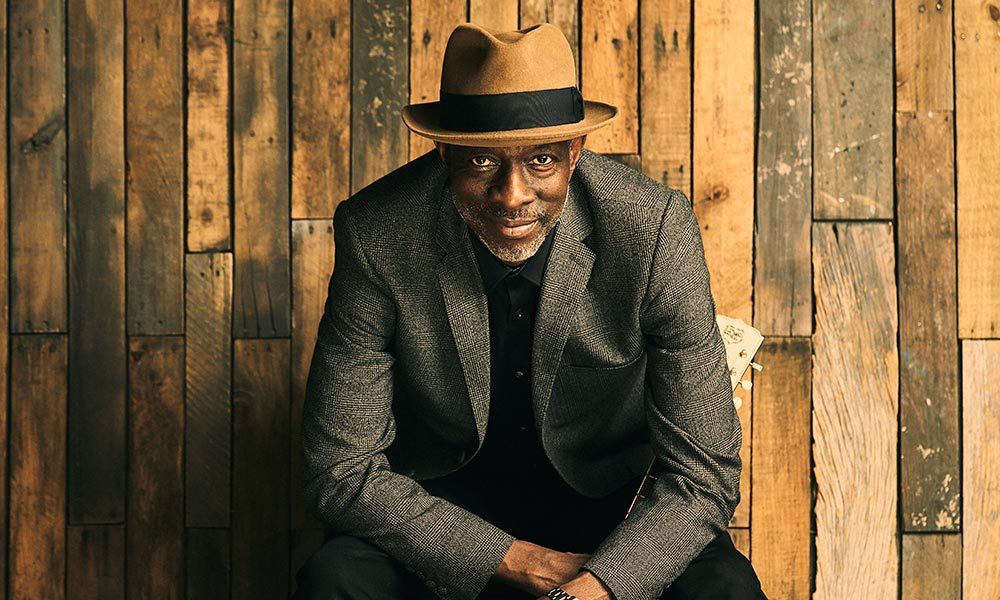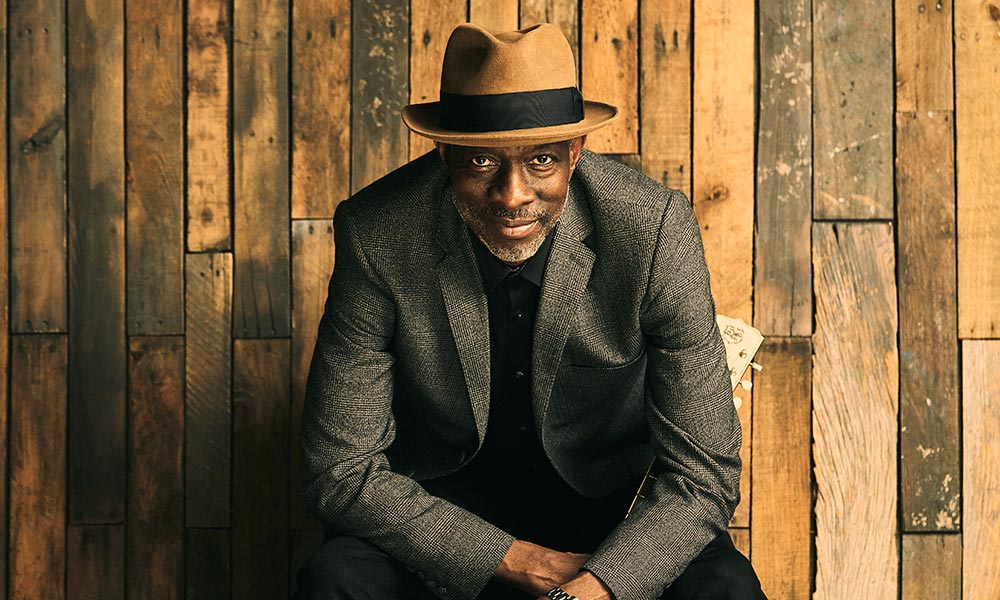 Revered singer, guitarist, songwriter, and four-time Grammy Award winner Keb' Mo' will release a new studio album, Oklahoma, on 14 June via Concord Records.
In his quarter-century as a recording artist, Keb' Mo' has consistently made music that reflects his own passions and interests. In the process, he's earned a reputation for his ability to draw upon his bottomless roots-music expertise to make deeply expressive, highly personal music.
With noted musical veteran Colin Linden (The Band, Bruce Cockburn) heading up production duties, Oklahoma's 10 tracks encompass Keb' Mo's diverse talents, with the artist delivering some of the most adventurous and personal work of his career.
"When you are in a certain part of your life, the concept of an album is woven into the process," he says. "All of these songs stemmed from important issues and topics worldwide that really resonated with me during the time we were recording the project."
The inspiration for the title track 'Oklahoma' started with a visit to the state in 2013 for a benefit show with Kenny Wayne Shepherd. Keb' Mo' witnessed first-hand the aftermath of a destructive tornado. "I thought about what it must be like to live in Oklahoma and all the great people that have come from Oklahoma," he recalls.
With just a melody in his head for a song about Oklahoma and little personal connection to the state, the title track was almost never conceived. That is until the hands of fate led him to the meeting of, and songwriting session with Dara Tucker, an Oklahoma native.
I Remember You - Oklahoma - Keb' Mo'
Together, they set about to portray the complicated depth of American history played out in her home state. Native American connection and tragedy, natural and man-made disasters, incredible musicians and the Tulsa Sound, and western ruggedness and fortitude are all themes. Notable is the mention of Greenwood/Archer and Pine, known as "Black Wall Street" which was infamously destroyed in 1921 in one of the most devastating massacres in the history of US race relations.
Having already established his adventurous taste in musical collaborators, Keb' Mo' has assembled an appropriately impressive cast for Oklahoma. Making a cameo appearance, Robert Randolph, masterfully adds a haunting air with his lap steel. "We chose to make the song sound light-hearted and ultimately about resilience," the artist says. "Then Robert came in and added some musical flavor. The result was beautiful, and I thought it had to be on the record, and ultimately, what I chose to be the album's title."
Rosanne Cash lends her powerful voice and uncompromising presence to the timely feminist anthem 'Put A Woman In Charge'. "That was supposed to be a stand-alone single, but I loved the way it turned out, so I had to put it on the album," Keb' notes. "I'd never worked with Rosanne before, but somebody suggested that she might like it. She said yes, and she put down her part, and it was just so badass." Keb' says of the song. "It's about putting some nurturing feminine energy into how our country operates."
Christian/Latin-pop star Jaci Velasquez lends stirring background vocals on 'This Is My Home,' a heartfelt tribute to the struggles of immigrants that effortlessly humanizes an often divisive issue.
Elsewhere on Oklahoma, legendary roots-music icon Taj Mahal, who previously collaborated with Keb' Mo' on their Grammy Award-winning 2017 album TajMo, reconnects for the moving environmental anthem 'Don't Throw It Away,' and 'The Way I' poignantly tackles the subject of depression. The intimate love song 'Beautiful Music' features a memorable duet performance by the artist and his wife, Robbie Brooks Moore.
Keb' Mo' has dedicated Oklahoma to his late mother, Lauvella Cole, who passed away in September 2018 at the age of 91.
Of the album, he says: "I'd been working on a lot of records for other people, so I worried that it might be a weak record because I didn't have my eye on the ball and was spreading myself too thin. But when all was said and done, we found the songs and we got the feeling right, and now I feel really, really proud of it."
Since arriving on the scene in the early 1990s, Kevin Roosevelt Moore (rechristened Keb' Mo' around 1994) has earned a reputation for his mastery of multiple blues styles, his ability to combine traditional approaches with a contemporary attitude, and for his timeless storytelling sensibility.
In addition to releasing a series of acclaimed albums, he's lent his talents to a variety of theater and film projects, and collaborated with a wide range of prominent musicians from various genres, as well as having his songs covered by a broad array of notable artists. He's also a vocal advocate for the preservation of the blues, and is active in charities that support music education.
Format:
UK English