Keith Urban Enlists Breland And Nile Rodgers For 'Out The Cage' Video
The track appears on the country singer's 2020 album 'The Speed of Now Part 1.'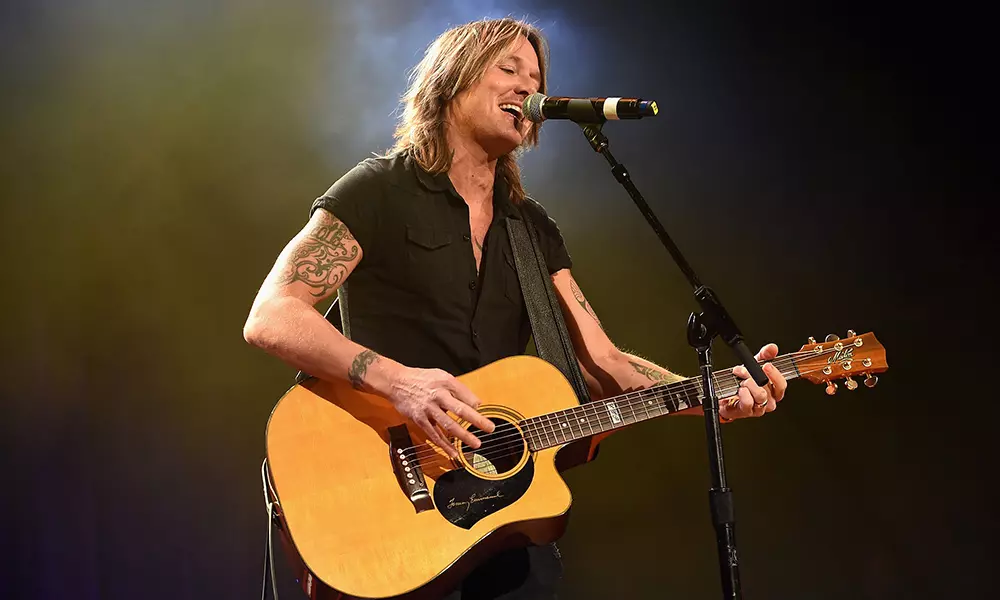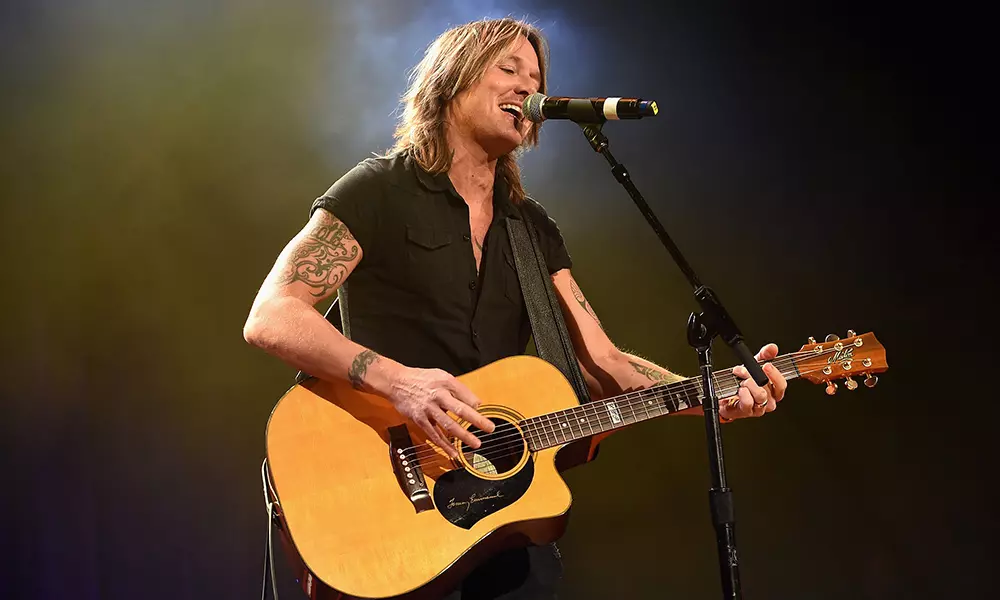 Keith Urban has shared the music video for "Out the Cage" featuring Nile Rodgers and singer Breland. The track appears on the country singer's 2020 album The Speed of Now Part 1 released via Capitol Nashville/Hit Red/UMG Nashville.
Rodgers and Breland both make appearances in the song's simplistic visual. Throughout most of the visual, the trio can be seen jamming out––Urban and Breland together with Rodgers playing solo from a separate location. The electronic-influenced track is paired with colorful, flashing lights in the music video with a smoky haze distorting the artists' performances.
Urban teamed up with the fast-rising country-rap star Breland to write "Out of the Cage" during a Nashville writing session after they connected through Urban's fascination with the young artist.
"When we were writing the song, I said, "I really, really want this to be a song that speaks to liberation of all sorts," even if that's somebody in a dead-end job, somebody that's stuck relationship that's going nowhere and they can't get out, someone who's sort of imprisoned in their own mind," Urban told The Boot. "You know, that line, "In my mind's eye lies the key that'll open the door / You can't break me, there's a new day coming," is just trying to take back that power inside all of us, to keep pushing outwards and breaking out of any confinement."
Speaking of collaborating with Urban, Breland told Billboard: "He knows so much music and really pays attention to sounds and how they evolve, which is why us working together was also such a natural fit."
"Out of the Cage" opens The Speed of Now Part 1 and sets the genre-blending tone of the project. The album debuted at No. 1 on the Billboard Top Country Albums chart, his eleventh album to do so, and at No. 7 on the Billboard 200.