KHEA, Julia Michaels, Becky G Recruit Di Genius For New Single 'Only One'
Three unique point-of-view music videos will be shared for the track.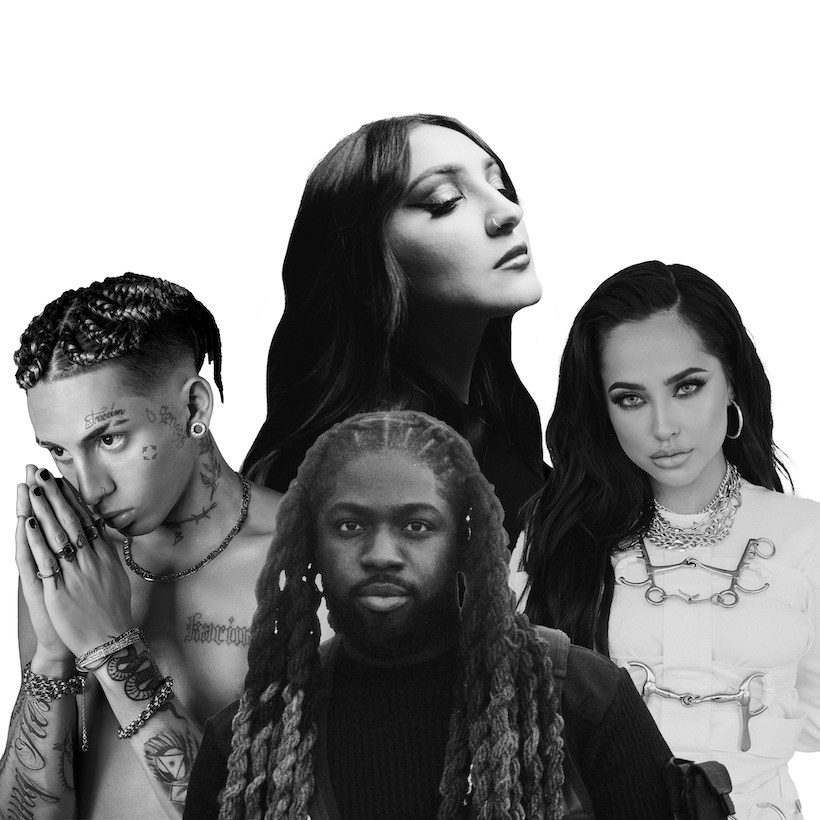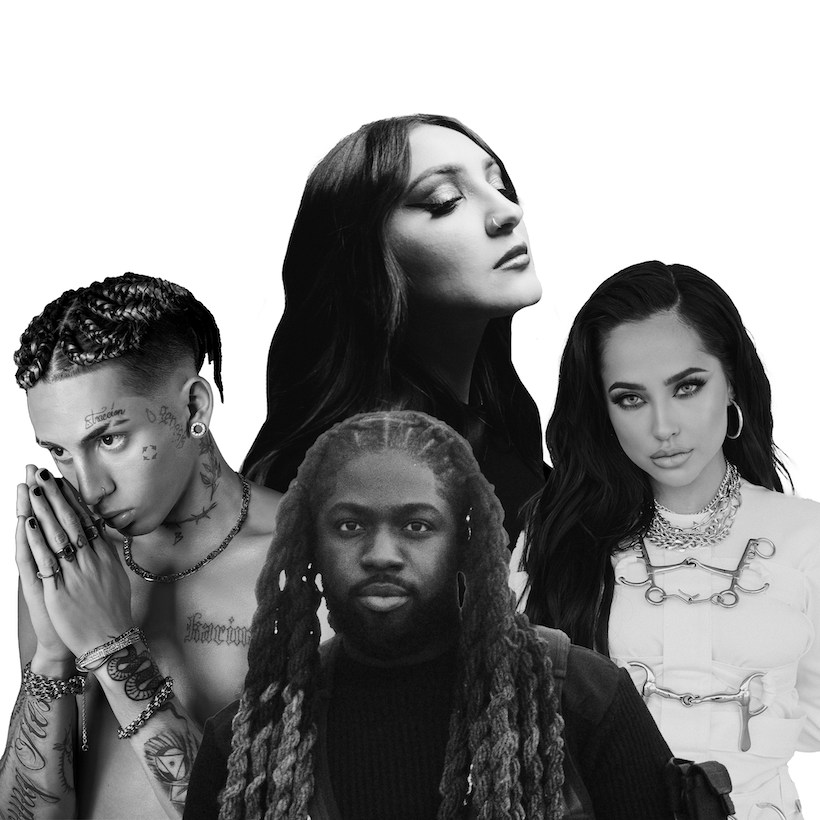 For their debut collaborative effort, rapper KHEA, pop hitmaker Julia Michaels and pop star Becky G have shared the booming summer single "Only One" featuring producer Di Genius. Making the most of the numerous musical contributions and perspectives, the trio will each be sharing a separate, individual music video for the track.
Michaels' visual premiered on Facebook alongside the release of "Only One," while Becky G and KHEA will share their videos via the same platform on July 22 and July 29, respectively. The visuals were all directed by NAVS and produced by Compostela Films & Arts. Collectively, they tell the story of an escape from a futuristic prison. The videos were filmed at Lancaster, California's Mira Loma Detention Center.
As a bilingual anthem, "Only One" pulls from KHEA's Argentinian roots, Becky G's Mexican American background, and Michaels' often understated Puerto Rican and Mexican heritage inherited from her father. With Di Genius, the track receives an additional kick of Jamaican influence.
KHEA, Julia Michaels, Becky G Ft. Di Genius - Only One (Official Lyric Video)
In an interview with Rolling Stone, Becky G said: "I always get excited when my worlds collide. [Working in both markets] made me more sure of who I am. It's more important to just be ourselves and live in our truth and be authentic. That's a beautiful thing about where we are in music right now. It's a universal language."
"I feel like everything that my colleagues and I are doing for music is making history for my country and we're leaving our mark," KHEA added of his Argentinian background. "Today we're here because of what we fought for and how hard we're working. It's satisfying to get to this point, but then you see there's always another point to get to."
Di Genius has previously produced tracks for KHEA and Becky G, though this marks his first time collaborating with Michaels. "My bloodline is predominantly Spanish, which a lot of people don't know, so it's exciting that people are going to discover that about me," Michaels told Rolling Stone.