Kim Petras Launches New Era With Latest Single 'Future Starts Now'
Kim Petras Shares New Single 'Future Starts Now' From Upcoming Debut Album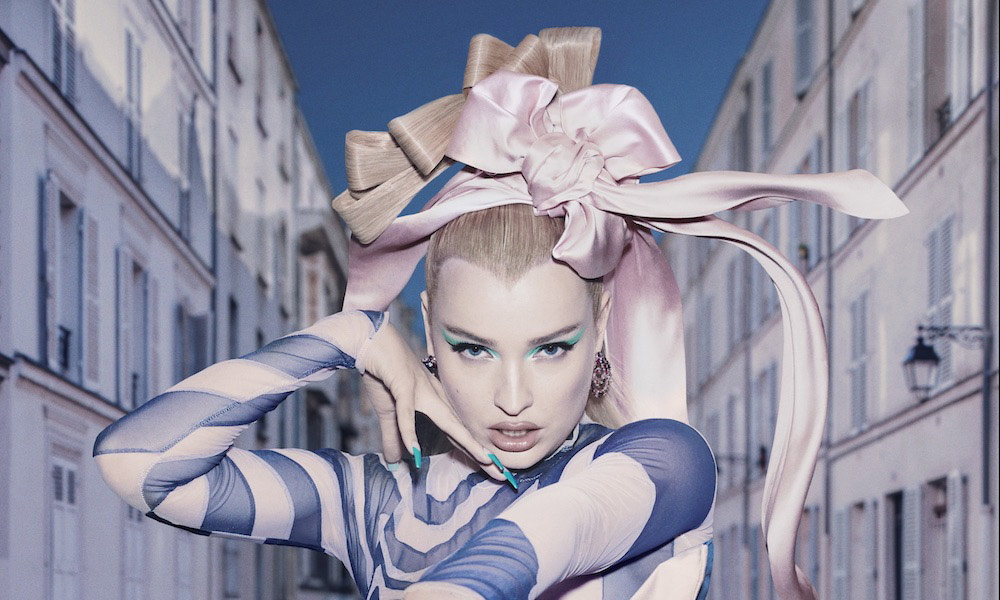 Kim Petras has officially launched a new era of her career with the release of her latest single "Future Starts Now." The release marks her first musical offering through Republic Records and will appear on her forthcoming debut album.
"I felt so anxious at the start of lockdown, because for me the most anxiety-inducing thing is not being able to work and do what I love," Petras said of the single. "Future Starts Now" came from trying to stay present, instead of stressing about the future and all the lost time."
Kim Petras - Future Starts Now (Official Lyric Video)
"Future Starts Now" pulls influence from the dance hits of the 80s and European house music, two genre areas that Petras taps into expertly. A high-energy track, Petras first premiered the song to an excited crowd at Chicago's Lollapalooza.
Though the album is currently untitled, the anticipation for Petras' debut is high. The singer created the project while locked down in Paris, a city where she has always found comfort, happiness, and inspiration.
"Future Starts Now" introduces a new era of Petras as an artist while still keeping hold of the elements found within her early hits and acclaimed releases like Clarity and Turn Off The Light.
Petras announced the album's completion on Twitter in early July, sharing that there would be no sad songs on the project. The album marks a transformative period for the singer who, at Lollapalooza, performed for the first time with dancers and set choreography.
In stepping up all areas of her artistry, Petras is elevating both her sound and visual presentations alongside her Republic Records team.
"What Kim Petras has already accomplished on her own is unprecedented. She became one of the most disruptive and dynamic global superstars with incredible songs and an amazing vision," Wendy Goldstein, Republic Records president of west coast creative, told Variety. "Our goal is to augment what she's personally built and make history now."