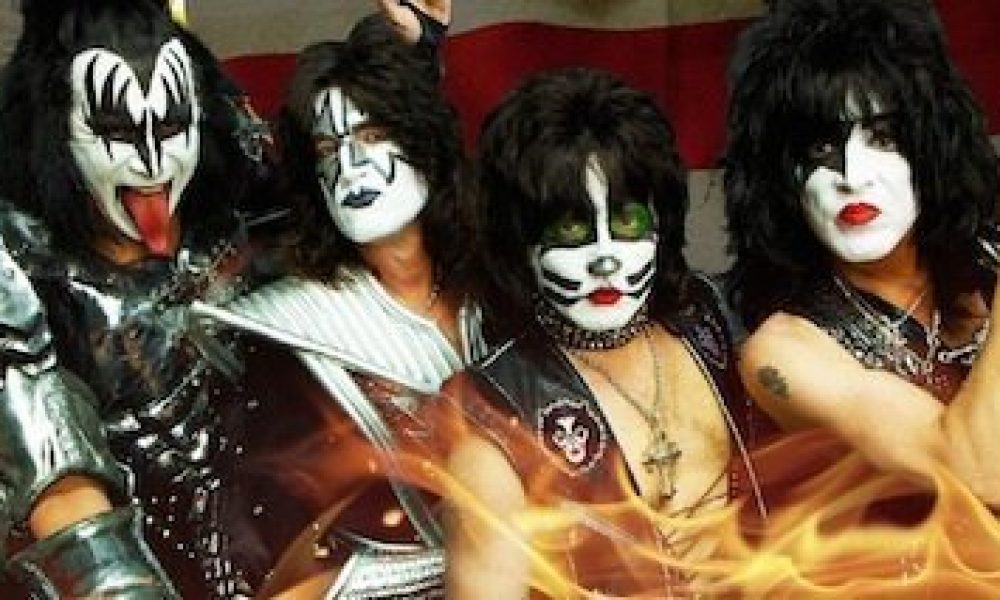 Kiss have premiered a short trailer video for their new collaboration with the female Japanese pop outfit Momoiro Clover Z. The single, 'Yumeno Ukiyoni Saitemina,' written by Kiss' Paul Stanley with Greg Collins and Japanese songwriter Yuho Iwasato, will be released on January 28 by iTunes, in 120 countries.
Yumeno Ukiyoni Saitemina' will be released in Japan as a 'Kiss Edition' CD that also features 'Samurai Son,' another Stanley/Collins collaboration which the two groups have recorded together. The CD will also include the Kiss hit 'Rock and Roll All Nite.' A second 'Momoclo Edition' features 'Yumeno Ukiyoni Saitemina' and 'Rock and Roll All Nite' plus a Blu-ray disc. There will also be a dedicated website, MomocloVsKiss.com, set up to promote the collaboration.
All of this activity comes in advance of Kiss' 40th anniversary tour, which arrives in Nagoya, Japan on February 23. That's the first of five Japanese dates that conclude with a March 3 show in Tokyo at which Momoiro Clover Z will open for them. Also on January 28, there will be a new compilation released in Japan in anticipation of their visit, 'Best Of Kiss 40.'
The Kiss tour then progresses to a South American leg in Colombia on April 10, with further shows in Ecuador, Chile, Argentina and Brazil, and then moves into Europe from May 29.
Explore our dedicated Kiss Artist Page
Format:
UK English