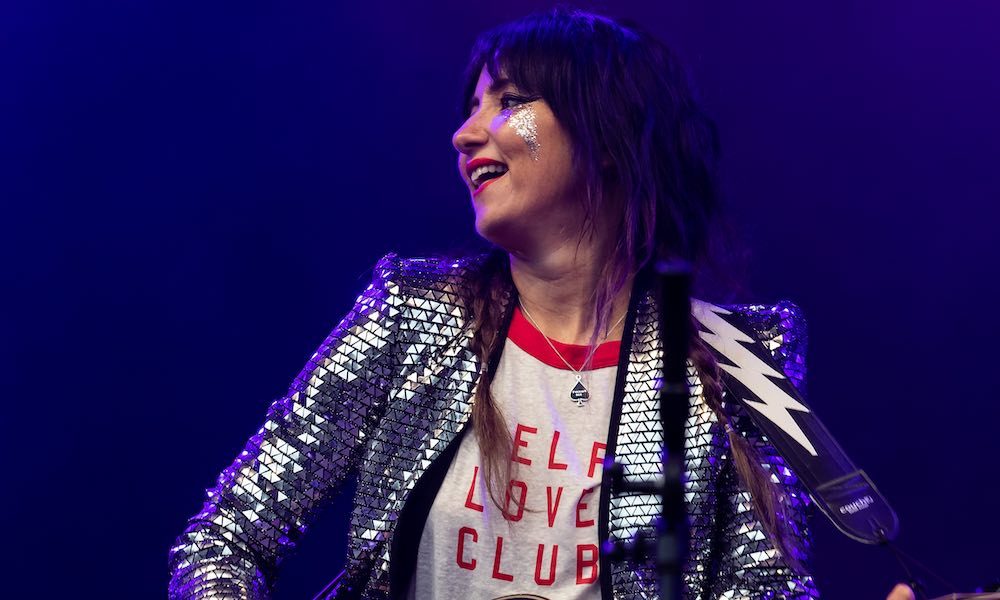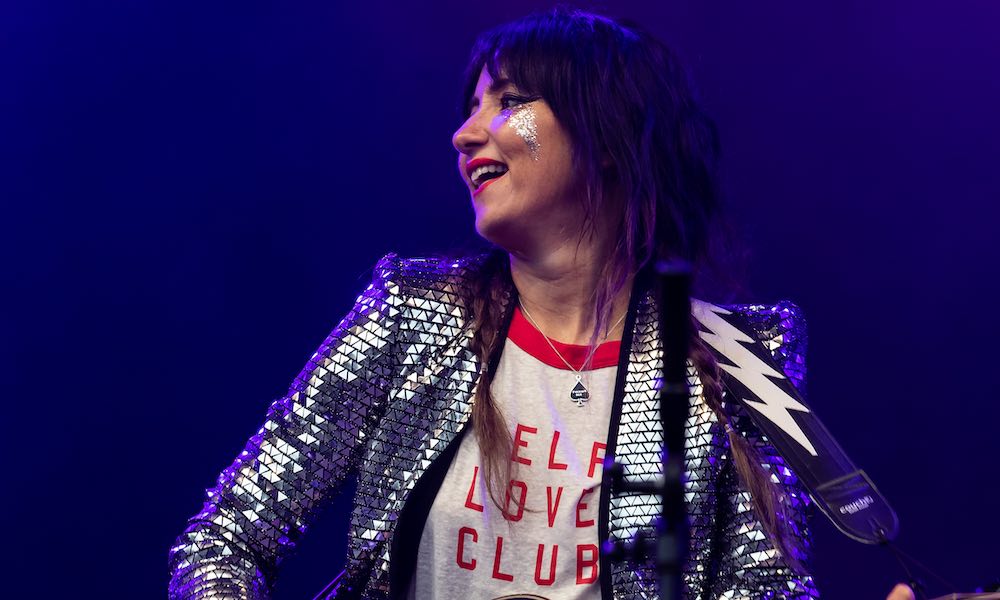 KT Tunstall marked the upcoming release of her new Golden State EP last night (31 May) by playing her first London show for some three years at the Tabernacle near Notting Hill, west London. The show served as an introduction to material from the EP and the album that will follow it later in the year, and as a showcase for many of the Scottish singer-songwriter's best-known tunes.
Tunstall is now living in Los Angeles, where she's been working on the follow-up to 2013's Invisible Empire//Crescent Moon with producer Tony Hoffer, known for his work with Beck among others. She joked with an appreciative audience about her new life there and offered alternative arrangements of some of her hits with a three-piece band.
'Other Side Of The World' and 'Black Horse & the Cherry Tree' were among the familiar early songs that won a singalong response. In ebullient mood, the singer debuted 'Evil Eye,' the infectious lead track from the new EP which suggests that she's embracing a mainstream pop/rock sound compared to the sparse acoustic setting of her last album.
Tunstall's main set concluded with her biggest UK hit, the Ivor Novello Award-winning 'Suddenly I See,' before an encore that included 'Funnyman,' from 2007's Drastic Fantastic; an incongruous but spirited version of Rufus and Chaka Khan's 'Ain't Nobody'; and another of the new EP tracks, 'The Healer.'
Format:
UK English