Lady Gaga Set To Host Weekly Show On Apple Music
Launching Friday, 'Gaga Radio' will feature interviews and music from 'Chromatica' collaborators.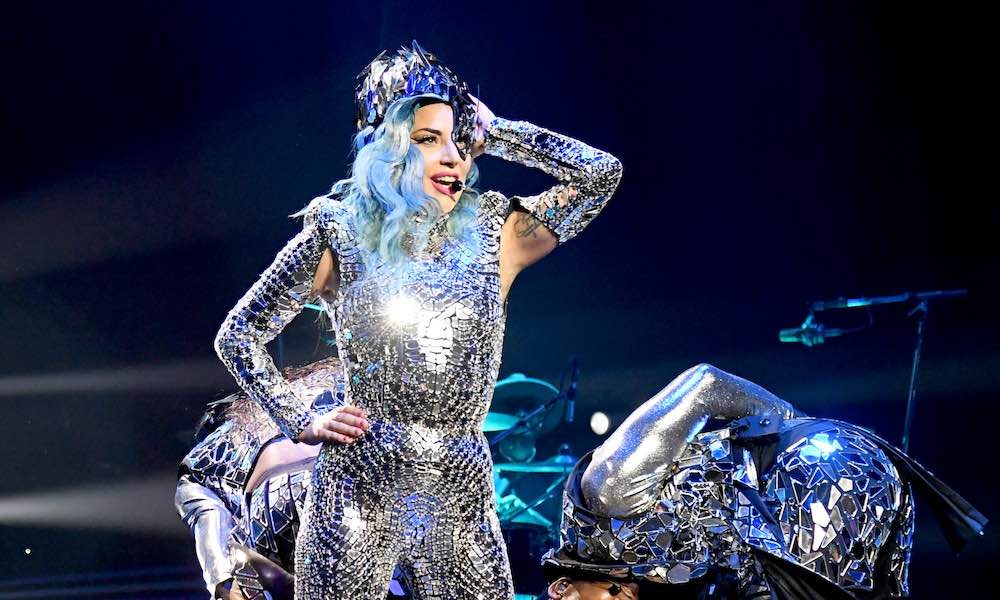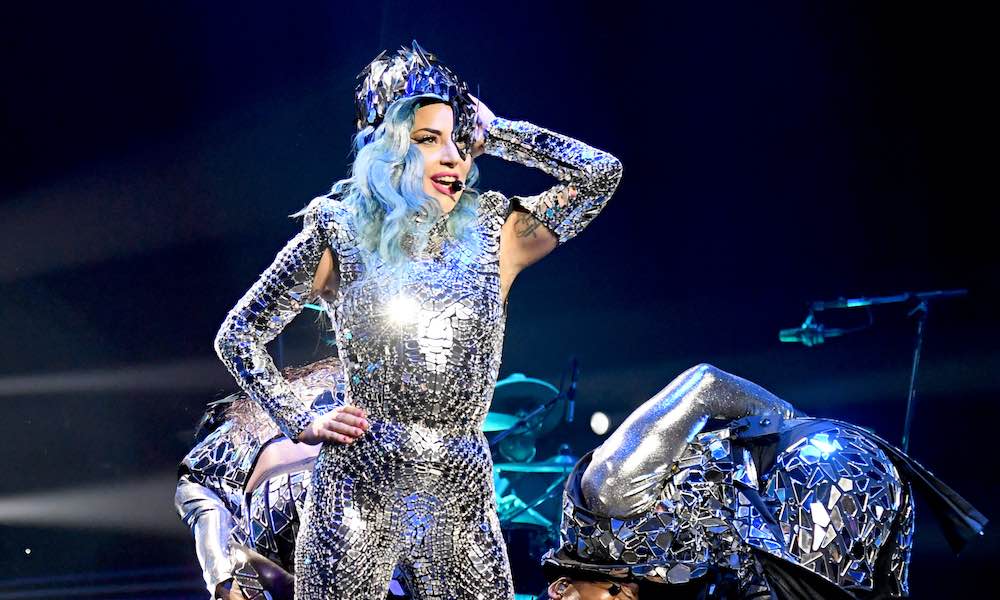 Lady Gaga is teaming up with Apple Music to celebrate dance music and offer a behind-the-scenes look at her latest album, Chromatica. The weekly Gaga Radio, which features interviews, exclusive remixes, and much more, premieres this Friday, August 7, at 11:00 am PST.
Every week, the pop icon will interview "the DJs, divas, and producers who inspired her and helped bring Chromatica to life." Described as "a joyride of glittery synths and let-your-hair-down hooks" Gaga Radio will aim to capture "the singular, soul-cleansing euphoria found from sweating under a disco ball." On each episode, Gaga will share behind-the-scenes stories about the making of Chromatica, and premiere a special DJ mix from her guest.
For the premiere episode of Gaga Radio, the artist will interview BloodPop, who served as one of the producers on Chromatica. In audio excerpts, the two discuss the highs and lows of recording the album. "There was really only two things that could happen to me on any given day," recalls Gaga to BloodPop. "I could either write a song and you'd be there to capture it, or I'd be upstairs on the porch and I wouldn't write the song. I would just stare into the open sky and chain-smoke cigarettes and cry."
In a statement, Lady Gaga spoke about her inspiration behind the radio show. "The last few weeks I've been figuring out different ways at home that I can be of service to what I would call the singular global community, one that I believe to be kind in nature, one that I believe to be very special to my heart and I believe to the hearts of many. And so I've been thinking of all the ways that I can be someone that contributes to the society and the world. I'm super thrilled, excited to have this show and this opportunity to play an incredible mix of music every week."
Released in May, Chromatica marks Gaga's triumphant return to her dance music roots. The chart-topping album features such massive hit singles as "Stupid Love," "Sour Candy" featuring BLACKPINK, and "Rain on Me" with Ariana Grande, which is currently up for multiple MTV Video Music Awards.
Listen to the Best of Lady Gaga on Apple Music and Spotify.