Hear Lana Del Rey Cover George Gershwin's 'Summertime'
The artist recorded the classic song in support of the New York and Los Angeles Philharmonics.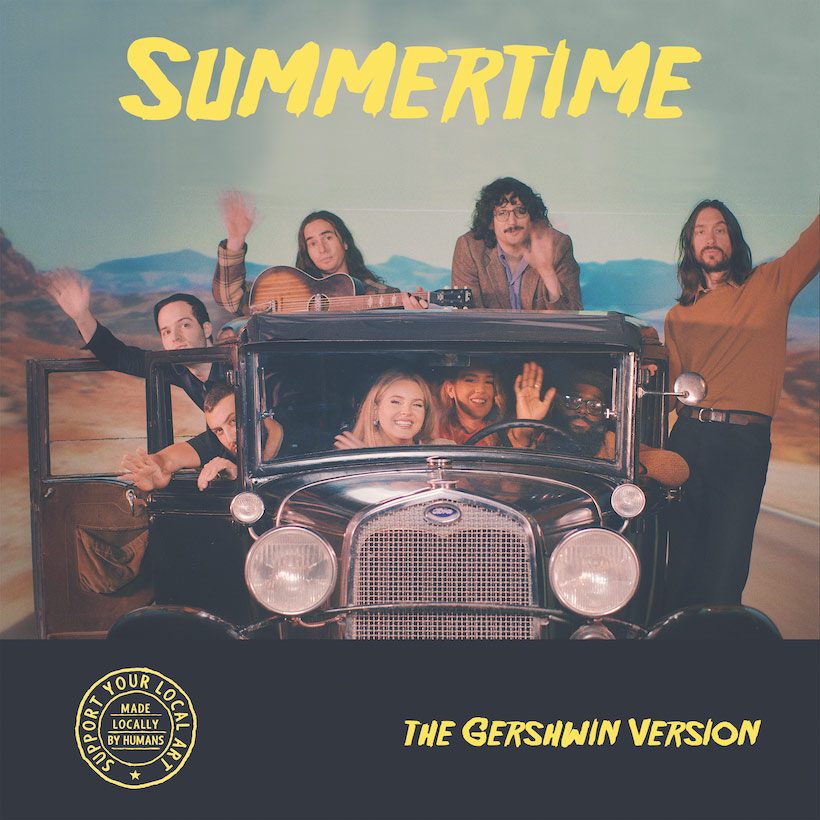 Lana Del Rey, who scored her first multi-platinum hit with 2012's "Summertime Sadness," has released a cover of another famous ode to the sunny season: George Gershwin's "Summertime."
Her release, cheekily titled "Summertime The Gershwin Version," is out now, and benefits both the New York Philharmonic and Los Angeles Philharmonic, whose concerts have been canceled through June 2021, due to the continuing COVID-19 pandemic.
Written as an aria for Gershwin's 1935 opera Porgy and Bess, "Summertime" has become an American standard. Del Rey follows in a long line of artists who have interpreted the song, including Billie Holiday, Sam Cooke, Janis Joplin with Big Brother and the Holding Company, and, more recently, Fantasia Barrino.
Del Rey, who has been vocal about her support of shuttered arts organizations, amid the pandemic, is also encouraging donations to the Los Angeles Philharmonic's "Play Your Part" fund and to the New York Philharmonic's "NY Plays On Fund."
"We're incredibly grateful for Lana Del Rey's support and for her drawing attention to the challenges arts organizations have faced over the past several months," said Chad Smith, Chief Executive Officer of the Los Angeles Philharmonic.
"The performing arts have been hit especially hard by the pandemic, but we look forward to the day when the orchestra and artists, including Lana, will be able return to our stages again. In the meantime, we are extraordinarily thankful for her support and the many, many other donors who have stepped forward during this difficult time."
New York Philharmonic President and CEO, Deborah Borda, added, "What a wonderful gift from Lana Del Rey! It's particularly poetic, since the song is by George Gershwin – the legendary composer-pianist whose music the New York Philharmonic has premiered and with whom we performed. We are most grateful to Lana, as we are to all who are supporting us during a crisis faced by all performing arts organizations."
Tonight, the New York Philharmonic is also hosting a virtual fundraising gala, which will be broadcast publicly on their website, www.nyphil.org as well as on the orchestra's YouTube and Facebook.
Del Rey is currently readying for the release of her sixth studio album, Chemtrails Over The Country Club. In October, the artist shared a first taste of the album with the single "Let Me Love You Like a Woman."
Lana Del Rey's "Summertime The Gershwin Version" is available now. Buy or stream it here.
Listen to the best of Lana Del Rey on Apple Music and Spotify.