Laura Oakes Admits To Being "Elton John's Biggest Fan" In Exclusive Long Road Interview
A regular at the UK's most prestigious country and roots festivals, Laura Oakes has already won over Cornbury and the Cambridge Folk Festival.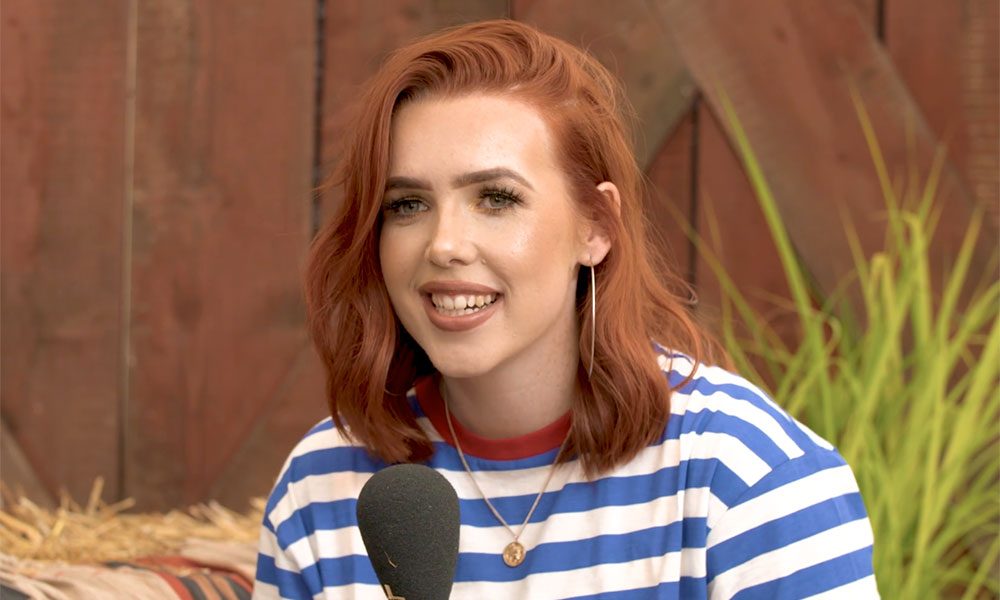 Unlike many of the up and coming stars making their festival debuts at the inaugural Long Road, Laura Oakes is a regular on the UK circuit, with highly acclaimed slots at the likes of the Cambridge Folk Festival, Cornbury and Camp Bestival already under her belt.
Accordingly, the versatile Liverpool-born singer-songwriter knows how to mix it up for a festival audience. She's well-known for the reinventions of unlikely country and Americana songs and at Long Road, she gave Deee-Lite's 1990 dance-pop smash 'Groove Is In The Heart' a radical roots-y makeover.
"I just put a train beat behind it and so it's double-time with fiddles and pedal steel", she tells uDiscover Music's Kylie Olsson and Paul Sexton. "But that's the thing about festivals, you're going to get fans, but also there are people who are discovering you for the first time, so you've gotta give them something they recognise and can have a dance to."
Oakes' live set also regularly features a cover of Elton John's legendary 'Rocket Man' and she's quick to admit she's a huge fan of the iconic singer-songwriter.
"I'm just his biggest fan", she says. "My Dad's a massive fan so I always heard Elton around the house, but it was only when I was 13 and we went to see him. It was just amazing. He was the first performer I'd ever seen playing an arena and I just remember thinking I need to work out to do this as my job forever!"
Laura Oakes hasn't cracked the stadium circuit just yet, but as a two-time winner of Best Female Vocalist at the British Country Awards and EPs such as 2017's Nashville Stole My Girl marking her out as a great story-teller, further accolades can only follow.
"I love lyrics and humour in songwriting, it's what attracted me to country music to begin with", she says. "If I'm laughing by the end of the first chorus, then I'm a fan of the song. That kind of humour and always finding a twist in the story…no other genre does that as well as country."
We're giving away a Gretsch guitar SIGNED by many of the artists that performed at the Long Road Festival. For your chance to win, enter here. 
Format:
UK English