Lenny Kravitz's Triple-Platinum 'Greatest Hits' Heads To Vinyl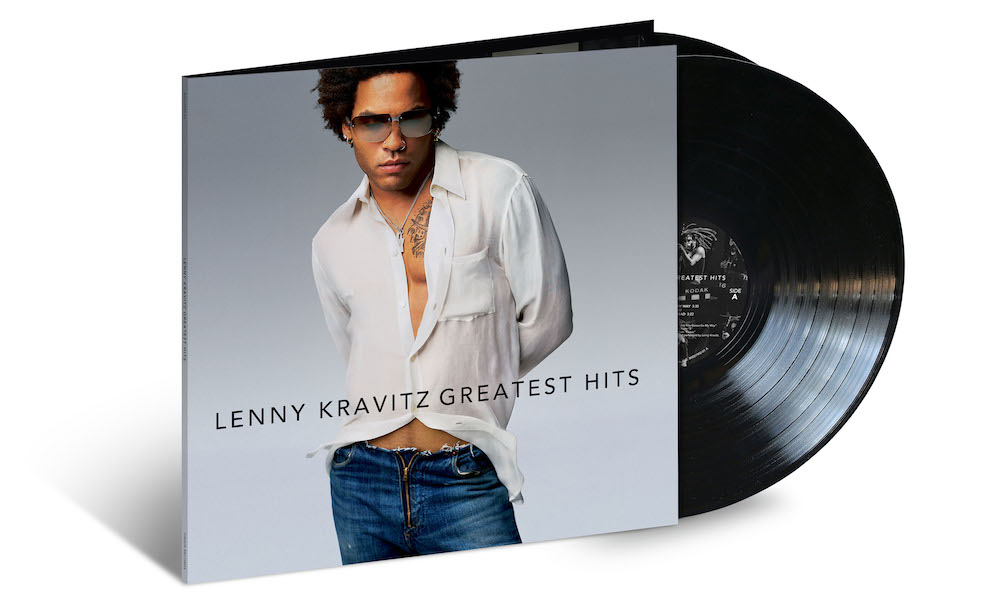 Lenny Kravitz's chart-topping Greatest Hits collection is getting a special vinyl reissue on 18 May via Virgin/UMe that will be available on standard 180-gram black vinyl along with limited edition coloured vinyl versions.
This marks the first time the hugely successful collection will be available on vinyl in the US since its initial release in 2000, when it sold over 10 million copies worldwide. The limited edition 2 LP release – featuring custom clear mixed with smoky silver and white swirls on LP1 and custom clear mixed with blue and white smoky swirls on LP2 – is available exclusively at uDiscover.
From his 1993 breakout track 'Are You Gonna Go My Way' to his 60s'-fuelled debut 'Let Love Rule' and his soulful hit 'It Ain't Over Til It's Over', this 15-track hits album is Kravitz at his best. A charismatic rock and soul revivalist who could smash Hendrix-style power chords and just as easily deliver sultry R&B. 'It Ain't Over 'Til It's Over' not only landed at No. 2 on the Billboard Hot 100 but also earned a Top 10 slot on the R&B charts as well.
Greatest Hits showcases Kravitz during his meteoric rise to fame during the span of his first five albums – 1989's Let Love Rule, 1991's Mama Said, 1993's Grammy-nominated Are You Gonna Go My Way, 1995's Circus and 1998's .
Lenny Kravitz - Are You Gonna Go My Way (Official Music Video)
Kravitz was always the complete package: singer, songwriter, producer and guitar hero. His iconic cover of The Guess Who's rock classic 'American Woman' even impressed its originator, with Randy Bachman sharing, "As a songwriter," Bachman said, "that's the biggest tribute you can have."
It's easy to forget just how prolific Kravitz has been over the course of his career. From his smash singles like 'Fly Away' to the Slash-assisted 'Always On The Run' and the hook-heavy 'Again', Kravitz always managed to pull off critical and commercial success with aplomb.
Lenny Kravitz will soon be taking his hits-laden catalogue on the road on his 2018 Raise Vibration Tour which kicks off 13 April in Mexico and runs through Europe to the end of July, where developed a fervent fanbase long before the States embraced his retro-rock infused sound.
Lenny Kravitz's Greatest Hits will be available on 18 May. Pre-order it here.
Side A
1. 'Are You Gonna Go My Way'
2. 'Fly Away'
3. 'Rock And Roll Is Dead'
4. 'Again'
Side B
1. 'It Ain't Over Til It's Over'
2. 'Can't Get You Off My Mind'
3. 'Mr. Cab Driver'
4. 'American Woman'
Side C
1. 'Stand By My Woman'
2. 'Always On The Run'
3. 'Heaven Help'
4. 'I Belong To You'
Side D
1. 'Believe'
2. 'Let Love Rule'
3. 'Black Velveteen'
Format:
UK English