Leon Redbone, Cult Singer And Ragtime Music Revivalist, Dead At 69
Often clad in a Panama hat and big, dark sunglasses, the enigmatic performer rose to prominence in the mid-1970s.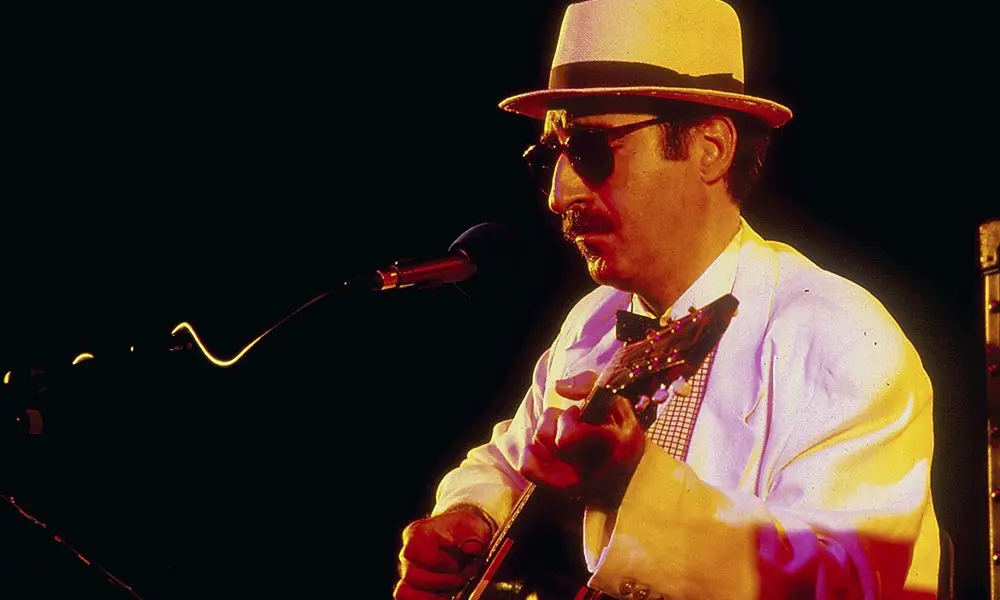 Leon Redbone, the acclaimed, cult-level singer who built a career out of performing ragtime, vaudeville and American standards with an unmistakable, nasally voice, died on Thursday, 30 May. He was 69.
A statement on Redbone's official website confirmed his death, though it did so with some gentle humour and made a joke that the much-loved performer was actually 127 years old.
"He departed our world with his guitar, his trusty companion Rover and a simple tip of his hat," his family said in a statement.
"He's interested to see what Blind Blake, Emmett and Jelly Roll have been up to in his absence, and has plans for a rousing singalong number with Sári Barabás. An eternity of pouring through texts in the Library of Ashurbanipal will be a welcome repose, perhaps followed by a shot or two of whiskey with Lee Morse, and some long overdue discussions with his favorite Uncle, Suppiluliuma I of the Hittites. To his fans, friends and loving family who have already been missing him so in this realm he says, 'Oh behave yourselves. Thank you… and good evening everybody.'"
Often clad in a Panama hat and big, dark sunglasses, Leon Redbone rose to prominence in the mid-Seventies, though he always had an air of mystery about him, famously refusing to answer questions about his age and background. He was reportedly born in Cyprus, but moved to Canada in the Sixties and began performing in Toronto nightclubs. He eventually hit the folk festival circuit, which is how he met Bob Dylan, who praised Redbone's enigmatic aura.
"Leon interests me," Dylan told Rolling Stone. "I've heard he's anywhere from 25 to 60, I've been [a foot and a half from him] and I can't tell. But you gotta see him. He does old Jimmie Rodgers, then turns around and does a Robert Johnson."
Redbone soon notched a record deal with Warner Bros and released his debut album, On the Track, in 1975. The album offered up endearing takes on classics like 'Ain't Misbehavin,' 'Lazybones' and 'Some of These Days.' He would release two more albums on Warner, 1977's Double Time and 1978's Champagne Charlie. His 1981 album, From Branch to Branch (released via Atlantic) featured his sole Hot 100 hit, a rendition of Gary Tigerman's 'Seduced.'
Leon Redbone continued to tour and record albums throughout the 1980s and '90s, recording well-received albums such as Sugar and Any Time for Decca's Rounder imprint, though his output slowed as he got older. In the 2003 film, Elf, he voiced Leon the Snowman and recorded a rendition of 'Baby, It's Cold Outside' with Zooey Deschanel that played over the film's closing credits.
He released his final studio album, Flying By, in 2014, and announced his retirement from music due to health concerns a year later. In 2015, Third Man Records issued a double-album compilation, A Long Way Home, which collected Redbone's live and studio solo recordings, dating back to 1972.
Format:
UK English