Lil Wayne Drops 'She Will' Video Ahead Of 'The Carter IV' Visual Album
Directed by Tim Fox and with art by Daniel Crossan, the visualizers look at the dystopian world Wayne described on 'Tha Carter IV.'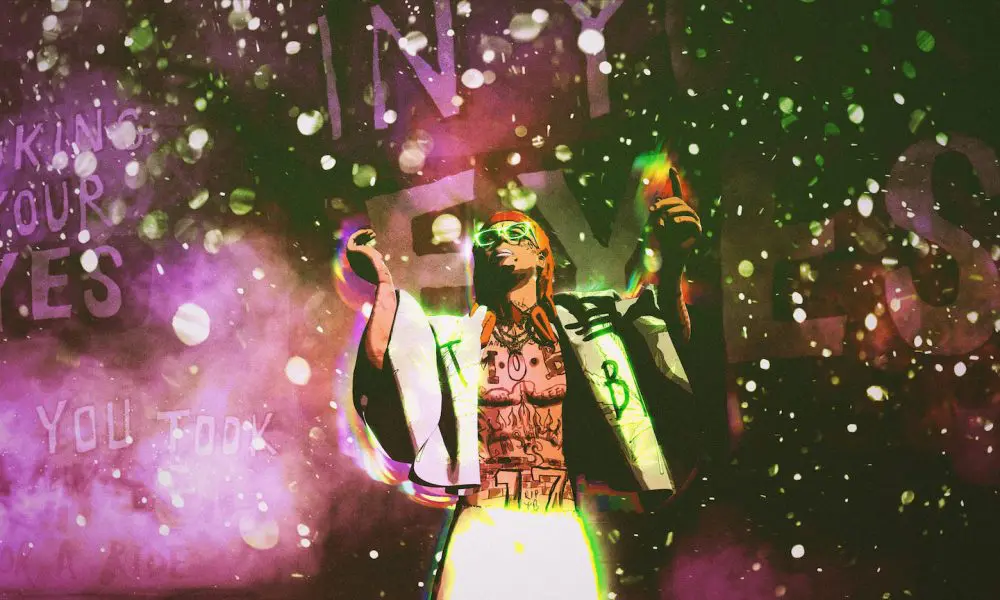 Multi-platinum, Grammy Award-winning music mogul Lil Wayne has released "She Will" as the first part of Tha Carter IV visual album via Young Money Records/Republic Records/UMe. The visual album is part of the continued celebration of the 10th anniversary of the groundbreaking record.
Directed by Tim Fox and with art by Daniel Crossan, the visualizers look at the dystopian world Wayne described on Tha Carter IV and create a comic book feel out of it that pulls inspiration from Grand Theft Auto and The Dark Knight.
Lil Wayne - She Will (Visualizer) ft. Drake
Tha Carter Singles Collection 7" vinyl box set is officially out today, and features 19 of Wayne's biggest Tha Carter series hits on 45 for the first time ever. To commemorate the launch, Wayne also dropped the unreleased Tha Carter III era track "Ya Dig" on streaming services via Young Money Records/Republic Records/UMe. The box set comes complete with liner notes and a booklet of rare photos.
The announcement follows Lil Wayne and Rich The Kid's collaborative mixtape, Trust Fund Babies. To introduce the project, they served up a new joint single and video entitled "Feelin' Like Tunechi." On the track, bass bumps beneath a dreamy loop as Rich The Kid comes through with a chantable chorus, "I been feelin' like Tunechi." Meanwhile, the rap legend pulls up with a woozy and warbling melodic verse of his own. Building on the momentum from previous collaborations such as "End of Discussion" on Rich the Kid's chart-topping The World Is Yours, this latest banger illuminates their inimitable chemistry together.
The mixtape follows the release of Lil Wayne's Tha Carter IV (Complete Edition) on streaming platforms in celebration of the critically acclaimed album's 10th anniversary. Wayne also launched the specialty Tha Carter IV Topps trading cards – making him the first rapper to have his own trading card collection.