Lil Wayne And Rich The Kid Team Up For 'Trust Fund Babies' Mixtape
To introduce the project, the duo served up a new joint single and video entitled 'Feelin' Like Tunechi.'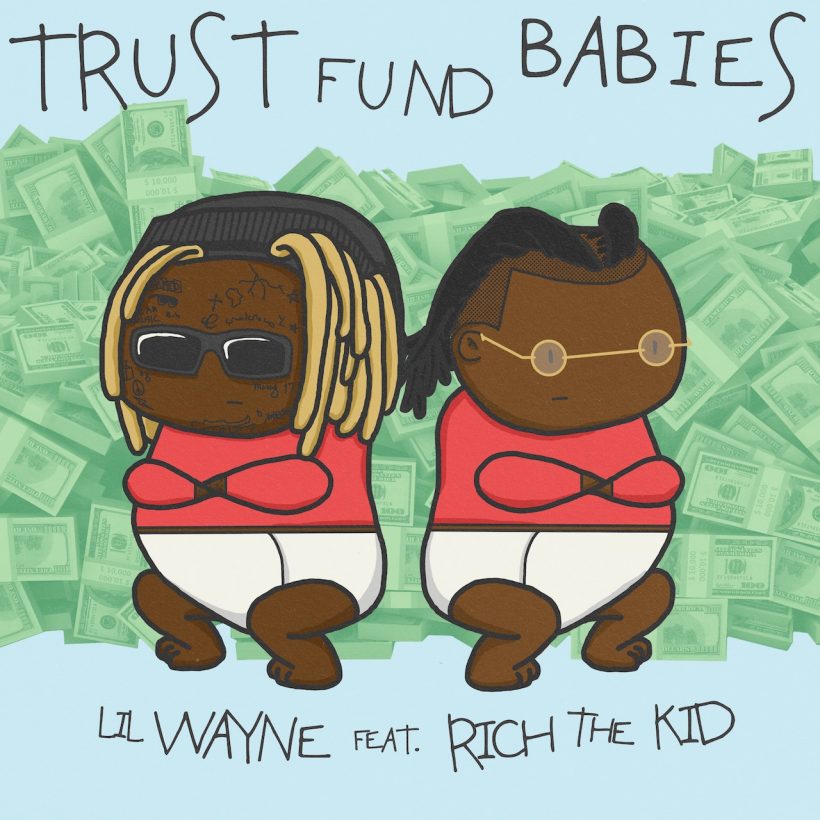 Lil Wayne and Rich The Kid have joined forces on a collaborative mixtape, Trust Fund Babies. The wildly anticipated project is out via Young Money Records/Republic Records.
To introduce the project, they served up a new joint single and video entitled "Feelin' Like Tunechi." On the track, bass bumps beneath a dreamy loop as Rich The Kid comes through with a chantable chorus, "I been feelin' like Tunechi." Meanwhile, the rap legend pulls up with a woozy and warbling melodic verse of his own. Building on the momentum from previous collaborations such as "End of Discussion" on Rich the Kid's chart-topping The World Is Yours, this latest banger illuminates their inimitable chemistry together.
Lil Wayne, Rich The Kid - Feelin' Like Tunechi
The mixtape follows the release of Lil Wayne's Tha Carter IV (Complete Edition) on streaming platforms in celebration of the critically acclaimed album's 10th anniversary. Wayne also launched the specialty Tha Carter IV Topps trading cards – making him the first rapper to have his own trading card collection.
The release includes the addition of three fan-favorite bonus tracks, including "Up Up And Away," "NovaCane" feat. Kevin Rudolf, and "I Got Some Money On Me" feat. Birdman. Tha Carter IV debuted at No.1 on the U.S. Billboard 200.
With the release of The Carter IV (Complete Edition) Wayne likely relied on his tried-and-true method for picking out album cuts. Wayne once revealed that when it comes to picking songs for an album, he relies on his longtime collaborator and Young Money co-founder, Mack Maine. "I just throw them all out down on the table and let him pull his hair out, even though he's got no hair. I just gave him, like, 90 songs when all he actually needed was two. [Laughs.] He just lets me know what he picked. I mean, that right there comes from just having confidence in every single thing I do. And thinking every single song I do is worthy of being the Number One song in the damn country, so therefore I never get pissed about none of the songs he didn't pick. The ones he didn't pick, those are the best ones, too. [I] put them on mixtapes."
Buy or stream Trust Fund Babies.
Trust Fund Babies Tracklist:
Feelin' Like Tunechi
Headlock
Trust Fund
Admit It
Shh
Big Boss
Still
Bleedin'
Buzzin' (with YG)
Yeah Yeah