Long Road Festival 2019, Day 2: Kip Moore, LANCO, John Paul White
Audiences were just as ready to welcome new talent as they were to party with their longtime favourites, and the sun even came out.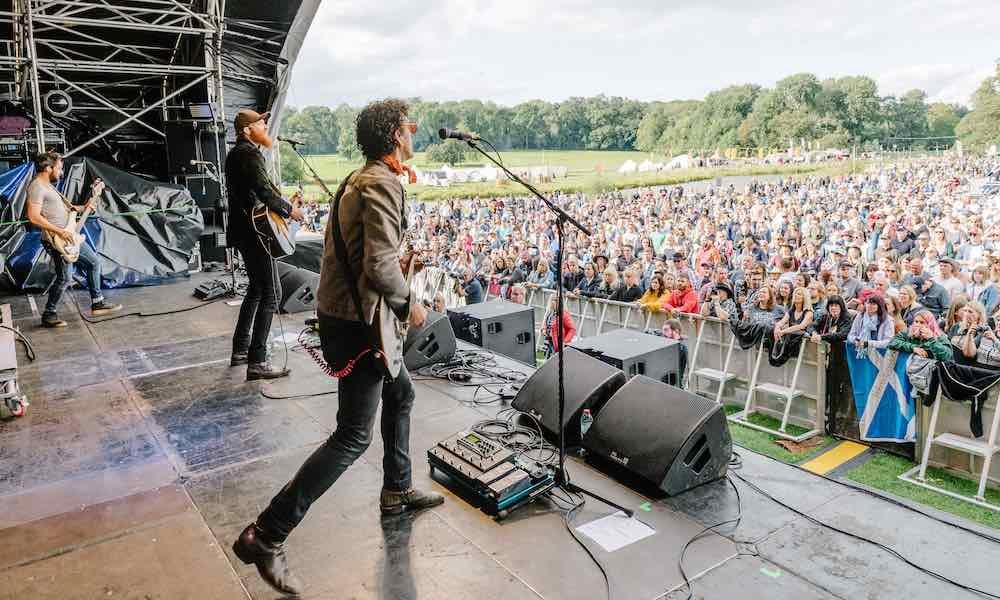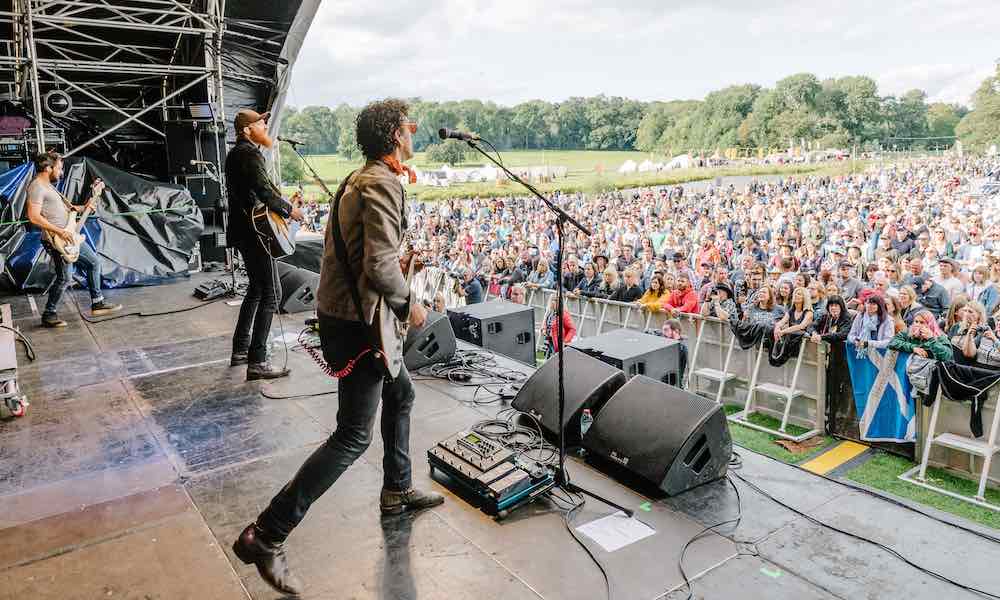 Thousands of roots music fans roamed Stanford Hall in Leicestershire yesterday (7) enjoying Saturday's bill of fare at the Long Road Festival 2019. During a day packed with attractions across five stages, they were just as ready to welcome new talent as they were to party with their longtime favourites.
At the top end of the bill, headliner Kip Moore arrived during the latest of the frequent transatlantic visits that have helped build his UK audience no end. His American heartland sound rang out from the Rhinestone stage, both via the new 'She's Mine' and older staples such as 'Somethin' 'Bout A Truck' and 'Beer Money.'
The large numbers around the Rhinestone also enjoyed US visitors such as LANCO and Eric Paslay, and there was an earlier chance to dance in some Saturday afternoon sunshine with England's own Twinnie. Her set included her ebullient singles 'Better When I'm Drunk' and 'Social Babies.'
At the Interstate stage, an undoubted highlight was the appearance of John Paul White, the former member of the Civil Wars who released his excellent album The Hurting Kind in the spring. White served a reminder of his superior vocal control and quiet charisma with its title song and other selections including 'Heart Like A Kite' and 'The Long Way Home.'
Among the newer names of the day, former honeyhoney member Suzanne Santo sent a powerful message of her solo credentials, with an atmospheric West Coast sound and presence. She played songs from her independent 2017 solo debut Ruby Red and the successor that she's been working on.
Across the field at the always-busy Honky Tonk, Jessie Buckley continued the momentum of her remarkable singing and acting performance in the country-themed movie Wild Rose. Then came an eight-act takeover by the stalwart UK independent label Loose Records. It featured British notables such as William The Conquerer and Peter Bruntnell, the latter with songs from his splendid King Of Madrid set, and such American cousins as Frankie Lee, Carson McHone and Leslie Stevens.
uDiscover Music spent much of the afternoon on the Front Porch, the authentic site that genuinely feels like a visit to someone's personal retreat in rural Tennessee, complete with tin roof, wooden beams and smoking chimney. Here there was a stage takeover by BBC Music Introducing, the broadcaster's platform for new music of all genres, which offered a range of homegrown artists from the acoustic and roots world.
Sibling duo The Luck, Scottish singer-songwriter Roseanne Reid and UK Americana Awards Emerging Artists Curse of Lono all impressed in this beguiling setting. Derby-based Kezia Gill got their crowd on their feet with a barnstorming performance and the closing set by one-time "guerilla buskers" CC Smugglers and their natural showman, lead singer Richie Prynne, was a fitting finale.
Format:
UK English