Mac DeMarco Covers Bing Crosby's 'I'll Be Home For Christmas'
DeMarco also released a video starring an inflatable tree.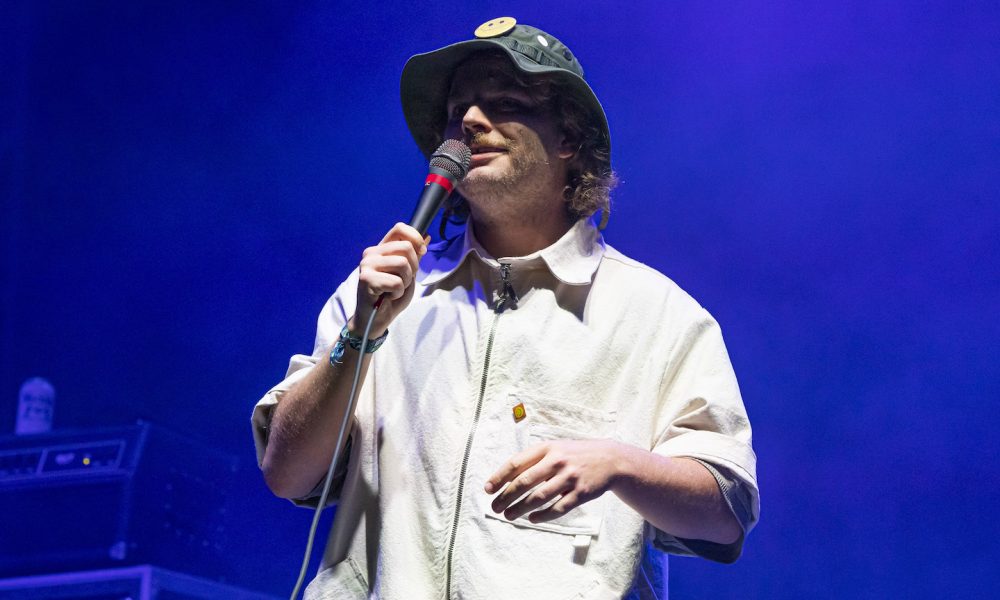 Mad DeMarco has unveiled his rendition of a Bing Crosby classic, "I'll Be Home For Christmas." To celebrate the release, he dropped a music video starring an inflatable Christmas tree.
In the clip, the inflatable tree wanders through a city, crossing bridges and visiting a Christmas tree farm.
MAC DEMARCO - I'LL BE HOME FOR CHRISTMAS
With music by Walter Kent and lyrics by Kim Gannon, "I'll Be Home For Christmas" was a gold-certified hit for Crosby in a Decca release for the 1943 holiday season, its words all the more poignant during wartime. It reappeared on the charts for him the following year and has gone on to be a Christmas staple, with almost a thousand known cover versions. They include those by Perry Como (1946), Frank Sinatra (1957), the Miracles (1963), the Beach Boys (1964), Glen Campbell (1968), Carly Simon (2002) and Michael Bublé (2003).
To help celebrate the holiday season, UMe and UMG teamed up to create a series of videos to accompany holiday hits. "UMe has created a series of videos for many of UMG's most cherished and enduring holiday hits as we partner with our artists once again to continue this tradition," says Bruce Resnikoff, President and CEO of UMe, the global catalog company of UMG. "This year's videos were created by directors and artists from around the world and embody the holiday spirit as these timeless songs have been reinterpreted in creative new ways."
In the video for Bing Crosby's "I'll Be Home For Christmas," viewers are taken on a Christmas voyage through the perspective of several generations of hopeful, hardworking family members, from the turn of the century to 1970s NYC to modern day, as they attempt to make it home for the holidays, while Bing serenades throughout the decades. In "The Little Drummer Boy," a similar theme is told as a boy, away from his family, makes a meager living cleaning up backstage nightly.
Listen to the best of Bing Crosby on Apple Music and Spotify.