I'm Streaming Of A White Christmas: Bing Crosby Aims For Christmas No. 1
'White Christmas', the world's best-selling single, streams more than ever before and Bing Crosby's classic version aims for Christmas No. 1.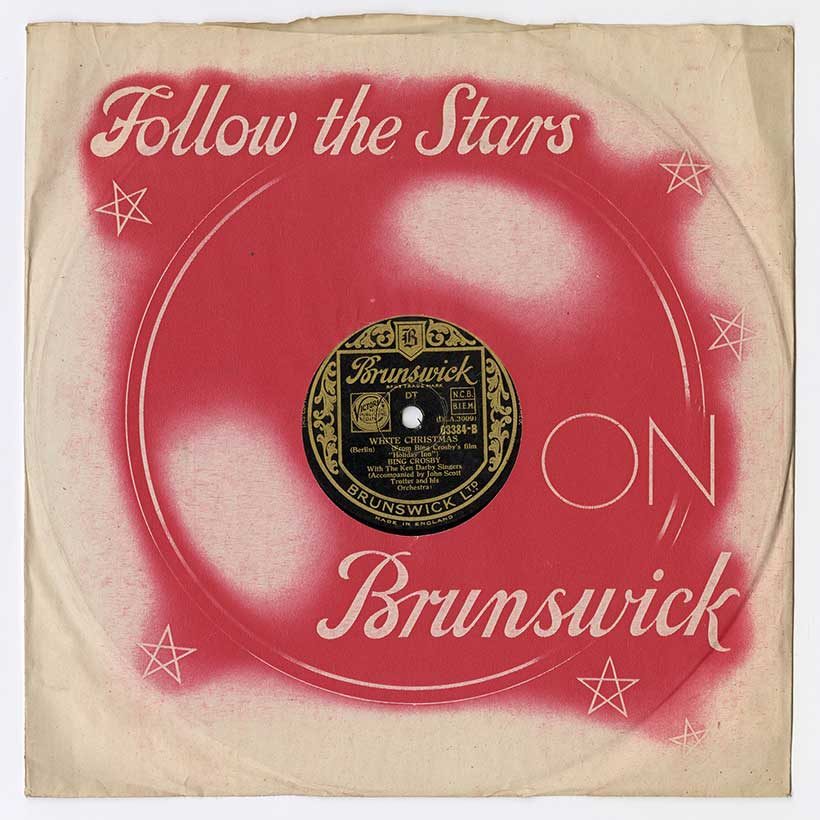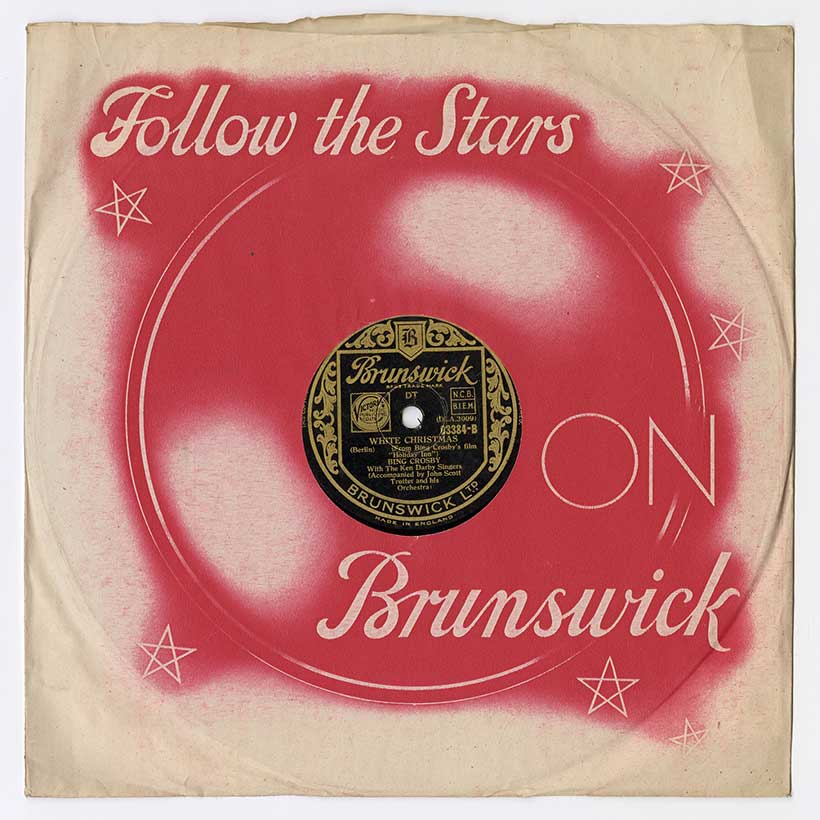 End of year streaming figures reveal that the world's best-selling single, 'White Christmas', is about to break records for having its highest streaming year of all time.
'White Christmas' was first released in 1942 on Decca Records – nearly 80 years later the public are now listening to the single more than ever before. The release of the new album Bing At Christmas, which sets Bing Crosby's original vocals to newly-recorded orchestral arrangements performed by the London Symphony Orchestra, and features the historical hit, has contributed to the track being streamed globally 10 million more times during the first week of December than this time last year (an increase of 250%). The album also brought Bing Crosby back into the Top 10 of the UK charts for the first time in over 40 years. The last time Bing charted this high was in 1977, the year he died.
Bing Crosby - White Christmas
With an average of 18 million global streams on 25th December alone every year, if current trajectories continue, the track will be streamed 60 million times this Christmas Day: more than once per member of the British public!
The song 'White Christmas' is also the most-recorded song of all time, but Bing Crosby's version is the one that remains the most popular.
Bing Crosby's White Christmas Aims For Christmas No.1
With this renewed interest in 'White Christmas' Bing Crosby's long-time record label Decca and The Crosby family are making a bid for a UK Top 10 position this Christmas. If the public continues to respond with the same overwhelming warmth for the track that they've shown since the release of the new orchestral album, streaming now gives a chance of the No.1 spot for the very first time in the UK – especially if fans get behind the campaign.
William Hill's spokesman, Rupert Adams, noted, "A Christmas playlist without Bing Crosby is simply not a Christmas playlist, we love the new version and have already slashed the odds from 20/1 to 14/1. Bing Crosby is now ahead of Coldplay, George Michael and Adele – clearly he could go on to top the most important chart of the year."
Record-breaking sales
'White Christmas', written by Irving Berlin, has consistently seen record-breaking sales on every single format through the ages, since its original release on 78 in the 1940s and listened to on a wind-up gramophone, to 45 (vinyl), cassette, CD, download, and now streaming. Simon Winter from the music retailer HMV, who will celebrate their centenary in 2021 and has stocked and sold every single version of the Bing Crosby classic, explained, "As the home of entertainment for close to 100 years, HMV has arguably sold more Christmas records than anyone else, and Bing Crosby's 'White Christmas', since its release in 1942 has been a firm favourite with HMV customers. We have sold this song on every single format there has been over the years. It has stood the test of time and to this day remains a best seller."
Irving Berlin's granddaughter, Emily Fletcher, described the never-ending appeal of the track: "I think the song means so much to people because it expresses a feeling of longing most people have during the holiday season. The song expresses in a personal way for my grandfather the fact that he was missing my grandmother and family when he was in California working on the Astaire/Rodgers movies and they stayed back in New York. I know Grandpa would be very pleased with how much the song is played and how it continues to be so loved by people long after it was written."
"To many of us Bing IS Christmas"
Gennaro Castaldo at UK record label body, the BPI added, "The wonderful thing about any song in the streaming era is that it's little more than just a click away, which means that an evergreen classic like 'White Christmas' comes flooding back into our lives during the festive season when so many of us enjoy playing it and feel reassured by its eternal optimism and the enduring spirit of humanity that it immediately evokes. To many of us Bing IS Christmas, and his mellifluous voice in White Christmas reminds us of our Christmases past as well as being a much-loved part of our present and no doubt our Christmases to come."
Bing At Christmas
Bing At Christmas features fourteen classic Bing Crosby Christmas songs including two versions of 'White Christmas' – Bing's original vocal both solo and accompanied by multi-Grammy Award winning a cappella group Pentatonix.
Bing At Christmas - The Brand New Album - Order Now
Kathryn Crosby explained, "Hearing Bing's voice with these completely new, beautifully recorded, orchestral accompaniments makes it seem as though he's back after all these years. It's magic."
Bing At Christmas can be bought here.
Do you want to be the first to hear the latest news from the classical world? Follow uDiscover Classical on Facebook and Twitter.
Format:
UK English