Machine Gun Kelly Shares New 'Downfalls High' Trailer
The film, based on the rocker's 2020 LP 'Tickets to My Downfall,' features Travis Barker, Blackbear, Trippie Redd, and more.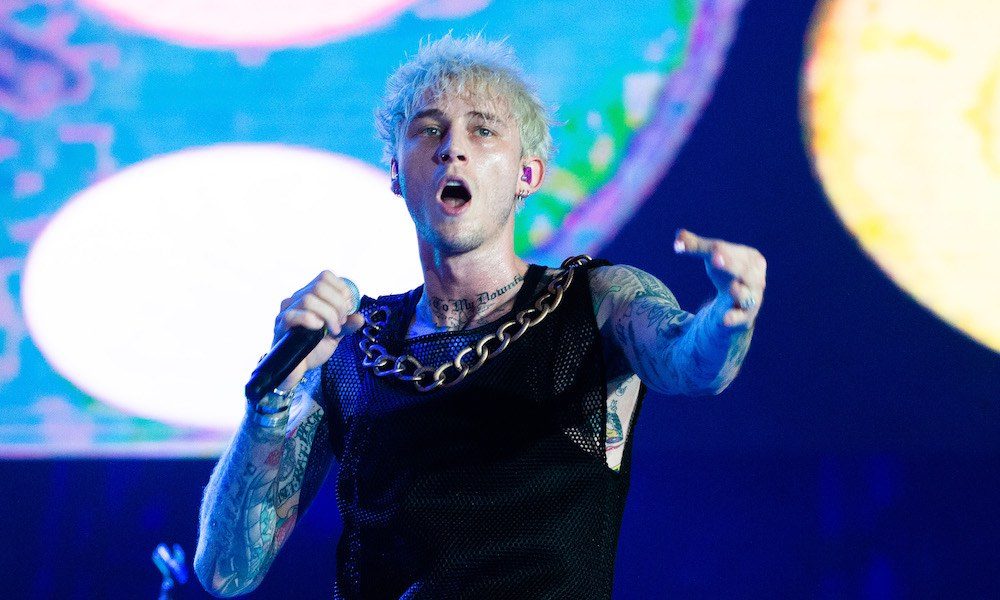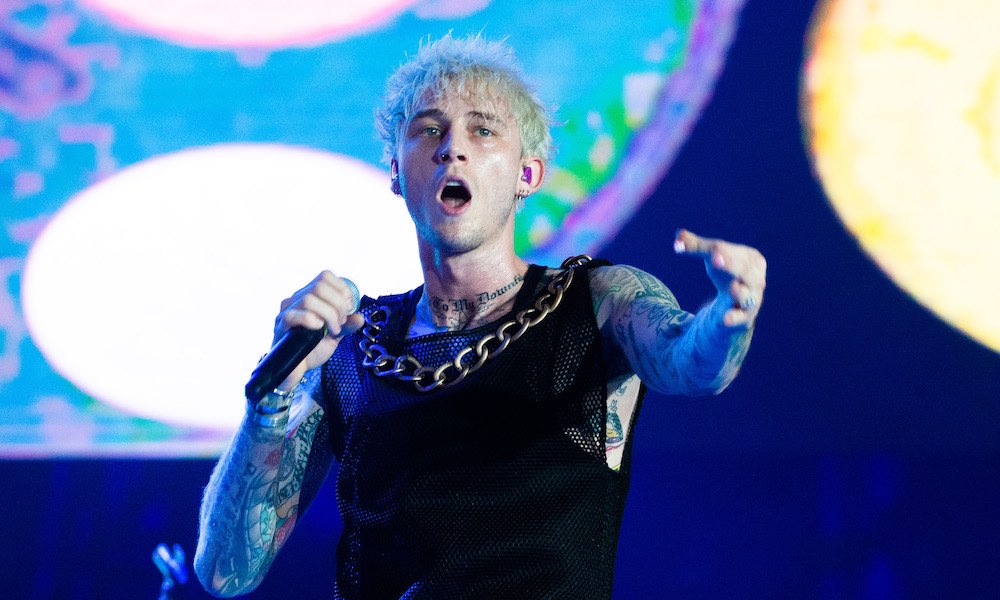 Machine Gun Kelly has revealed a new trailer and additional details on his forthcoming feature, Downfalls High. The film, which is based on MGK's latest album, Tickets to My Downfall, premieres January 15 and features narration by Kelly and his frequent collaborator, drummer Travis Barker. Downfalls High will also include appearances by Trippie Redd, Blackbear, and Iann Dior, all of whom appeared on Tickets to My Downfall.
Described as "a first of its kind musical film experience," Downfalls High will star Chase Hudson and Sydney Sweeney, while singer-songwriter Maggie Lindemann will make her acting debut. The film was co-written and co-directed by Kelly, alongside another frequent collaborator – rapper, musician, and writer Mod Sun.
Machine Gun Kelly - Downfalls High (Teaser Trailer #2)
In October, Machine Gun Kelly spoke with the NME about Downfalls High, describing the film as a "pop-punk Grease."
He elaborated, "it was almost like shooting 14 music videos back-to-back, but with a narrative that's outside of my personal life stories."
"It focuses on other characters, and then me and [Barker] are just the narrators," Kelly added. "It's an interesting concept because it hasn't been done for an album ever, maybe outside of like Pink Floyd's The Wall."
Kelly released Tickets to My Downfall in September to wide critical acclaim. His fifth studio album found the rapper, actor, singer, and songwriter taking a stylistic left turn, and moving into guitar-driven, pop-punk territory with songs like "Bloody Valentine," and "My Ex's Best Friend."
The album debuted at the top of the Billboard 200 – not only marking Kelly's strongest first-week to-date, but also becoming the first rock album to top the US charts in over a year. Weeks after dropping Tickets to My Downfall, Kelly released a deluxe edition, which featured six new tracks.
Most recently, Kelly joined Barker and Yungblud on single "acting like that," which appears on Yungblud's chart-topping new album, Weird! The artist also helped ring in 2021 in Times Square with a live performance, joining the likes of Jennifer Lopez, Andra Day, and Gloria Gaynor.
Tickets To My Downfall can be bought here.