Madonna Teases New Music Set To Arrive Next Year
Madonna took to Instagram to post photos of sessions with artists such as Swae Lee of Rae Sremmurd.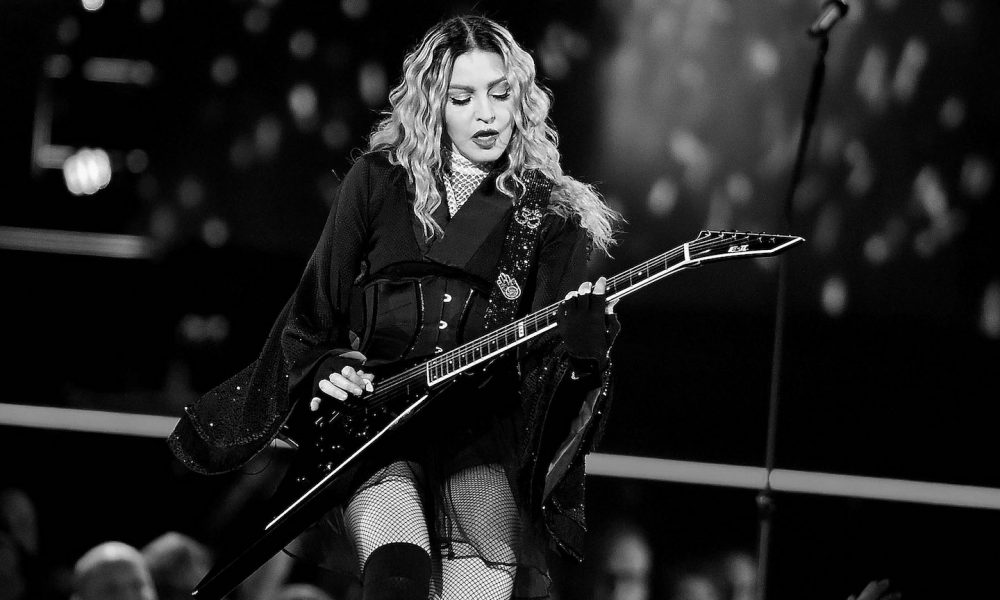 Madonna has teased that she's working on new music which is set to arrive sometime in the upcoming new year.
The superstar took to Instagram on Monday (December 20) to share a series of photos including one that shows her recording vocals in the studio.
"So great to be back in the studio making Music again," Madonna captioned the post. "Suprises [sic] in the New Year."
She also shared a number of pics with the artists she's been working with, including Rae Sremmurd hitmaker Swae Lee, producer and engineer Lauren D'Elia, and writer Jozzy, who is best known for penning Billy Ray Cyrus' verse on Lil Nas X's "Old Town Road."
Madonna also recently released a documentary, which includes her daughter Lourdes doing a dance number, as well as an appearance from the all-female Orquestra Batukadeiras, a Portuguese batuque group who also appeared on Madame X. The film debuted on Paramount+.
"Sharing my vision with global audiences has been profoundly meaningful to me," Madonna previously said of the film in a statement. "The opportunity to bring its message and the incandescent artistry of all involved to an even wider audience comes at a time when music is so deeply needed to remind us of the sacred bond of our shared humanity."
The Madame X concert film was recorded in January 2020, right before the world shut down due to the COVID-19 pandemic, and during Madonna's six-night residency at the Coliseu dos Recreios in Lisbon, Portugal. Lisbon is also where Madge recorded some of her 14th studio album. Following its release, Madame X debuted at No.1 on the Billboard 200 in June 2019, for her ninth leader in the US.
Directed by Ricardo Gomes and SKNX, Madame X began streaming on Paramount Plus on Friday, October 8 for subscribers in North America, Latin America, Australia, and the Nordics.